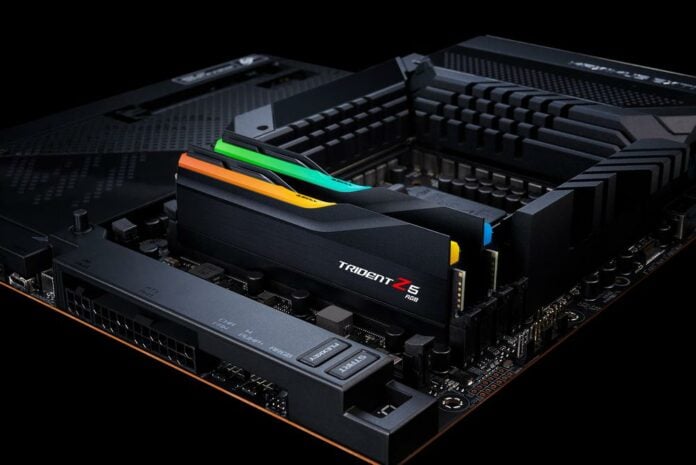 High-performance memory manufacturer G.Skill unveils new Trident Z5 RGB DDR5-6600 CL34 memory.
Less than a month after the announcement of DDR5-6000 CL30, G.Skill is back at it with a brand-new 32GB (2x16GB) capacity kit, clocking at 6,600MT/s while having CL34-40-40-105 timings, thus making it one of the fastest non-overclocked RAM modules available.
It may be wishful thinking, but it would be very nice to have even faster DDR5 RAM before the arrival of next-gen Intel/AMD CPUs, meaning enthusiasts have a broad choice in speeds and capacities. Faster DDR5 is also needed to fully differentiate real-world performance from low-latency DDR4.
The screenshot below shows this kit validated on an Intel Core i7-12700K and Asus ROG Maximus Z690 Hero motherboard.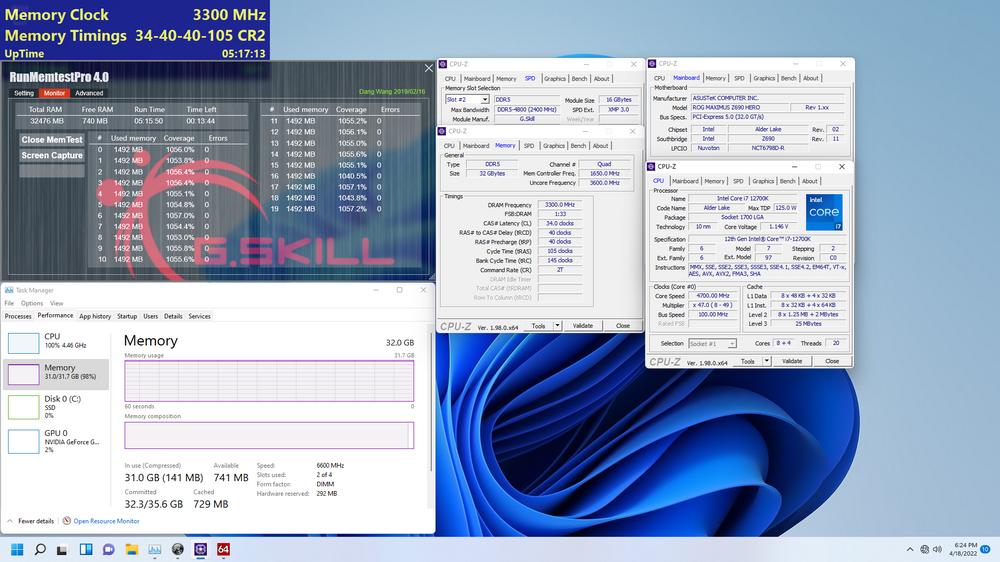 While waiting, we recommend you the Ripjaws S5 DDR5-5200 review, which may give you at least a small idea of what to expect from this new faster kit.
The Trident Z5 DDR5-6600 CL34 32GB (2x16GB) memory kit is expected to be available in May 2022 via G.Skill worldwide distribution partners. The big elephant in the room is price, as DDR5 carries a rather large premium over DDR4. We can only wonder at the cost of this bleeding-edge kit.