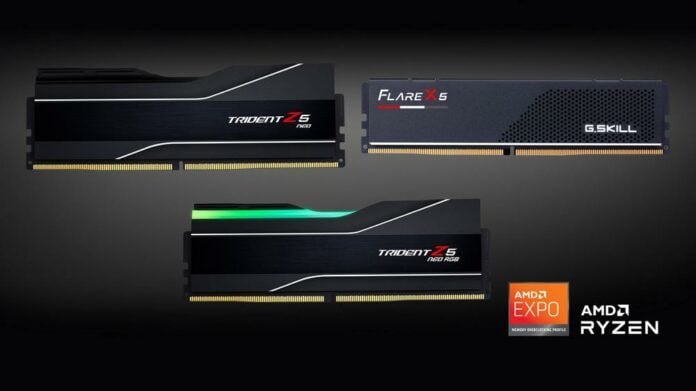 Hot on the heels of AMD's Ryzen 7000 announcement, G.Skill is officially revealing its AM5-compatible DDR5 memory.
The arrival of next-gen AMD processors will be accompanied by two new series from G.Skill, namely Trident Z5 Neo and Flare X5. The former will be available with or without RGB illumination featuring Trident Z's iconic aluminium heatsink design powder-coated in matte black, whereas the latter keeps its head down literally, offering a (33mm) low-profile format while ditching RGB. Perfect for small chassis or when using large CPU coolers.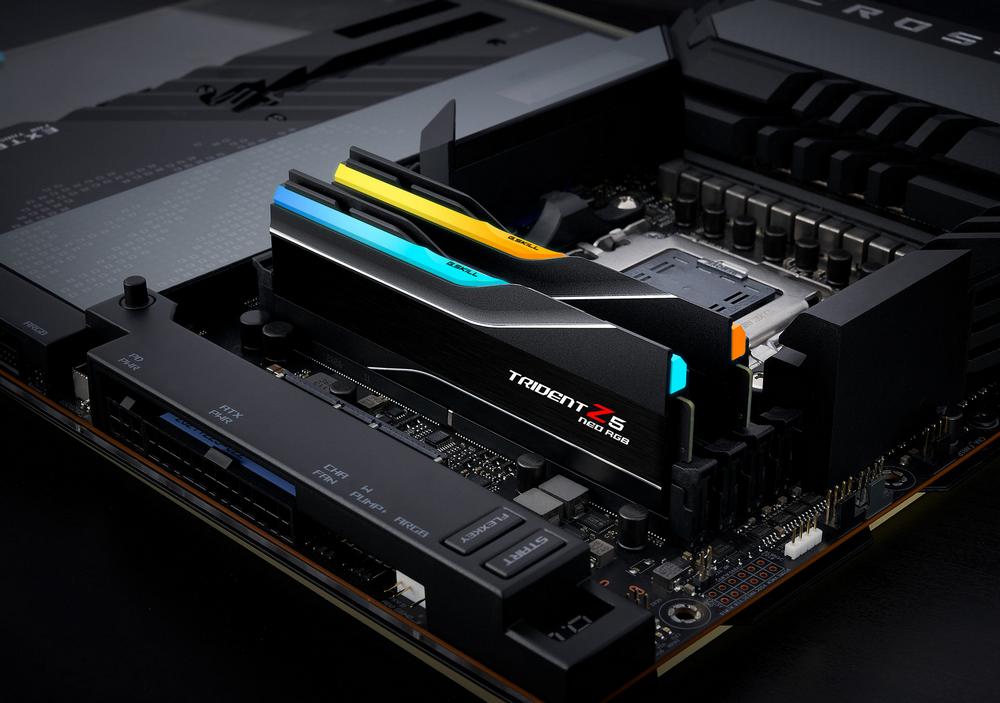 In terms of actual performance, there isn't a great deal separating the two. Targeting the high-end, Trident Z5 Neo offers a choice between 5,600MT/s at CL28 or CL30, and 6,000MT/s at CL30 to CL36, leaving the mid-range Flare X5 to provide 5,600MT/s and most notably 6,000MT/s at fractionally slower timings.
All models are offered in 32GB (2x16GB) capacities, alongside some 64GB (2x32GB) kits. For a complete overview of availability, G.Skill presents the following table: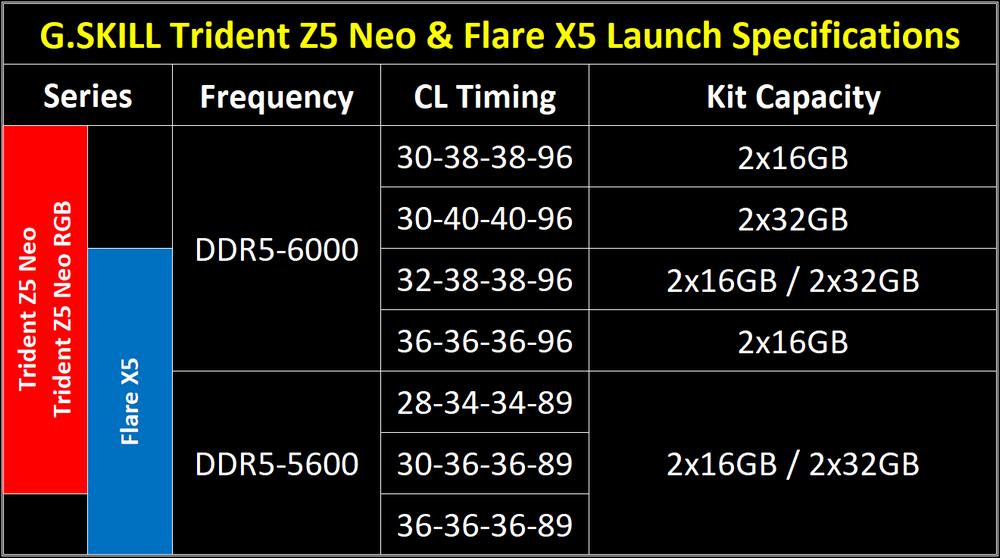 The launch of AMD Zen 4 CPUs (set for September 27) will be accompanied by many DDR5 memory kits supporting the new AMD EXPO (Extended Profiles for Overclocking) technology. Like Intel's XMP, EXPO allows you to enable manufacturer-rated speeds and timings with one click on the desired profile inside BIOS. The rest is done automatically and, in theory, it should all just work.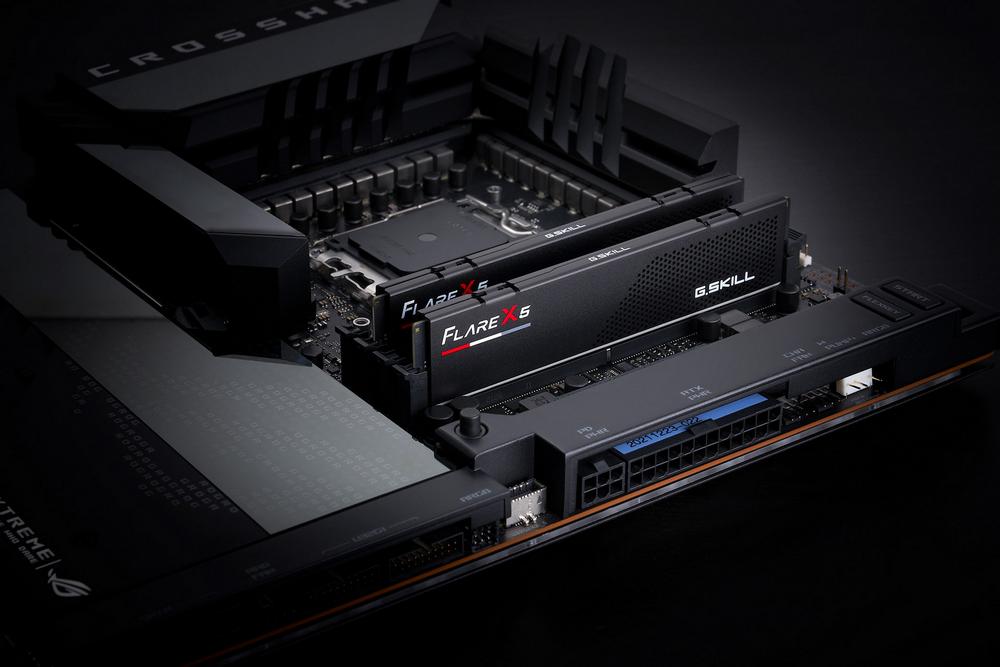 RAM compatibility on first-generation AMD Ryzen products was somewhat hit or miss, but the platforms have come a long way since. EXPO should also herald a move away from AMP and vendor-specific initialisms such as DOCP, in favour of a consistent standard for DDR5 across all AM5 boards.
G.Skill hasn't yet announced pricing for its upcoming Trident Z5 Neo, Trident Z5 Neo RGB, and Flare X5 DDR5 memory kits, but we shouldn't have long to wait as retail stock is expected to coincide with CPU availability later next month.