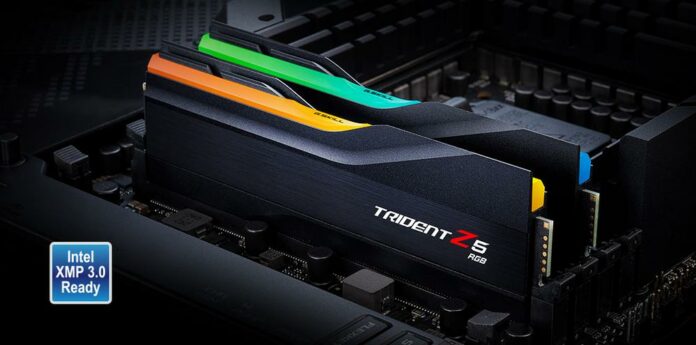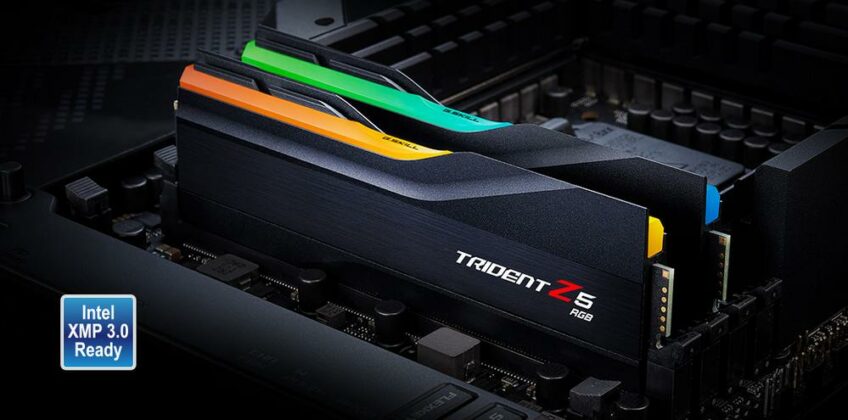 G.Skill has expanded its DDR5 offering with two new kits offering 6,400MT/s and 6,800MT/s speeds at lower CL32 latency with Intel XMP 3.0.
Supporting Intel's XMP 3.0 for a one-click overclocking, the first is a 64GB (2x32GB) DDR5-6400 at CL32-39-39-102 latency set while the second is smaller but faster at 32GB (2x16GB) DDR5-6800 at CL32-45-45-108. These new Trident Z5 RGB DDR5 kits will come in two flavours; black, or a mix of black and white, both with RGB illumination, as the naming implies.
Memory specs were validated using RunMemtestPro 4.0 on a system equipped with an Asus ROG Maximus Z690 Hero motherboard and a Core i7-12700K. Both kits should also work just fine with Intel's upcoming 13th Gen Core (Raptor Lake) desktop processors.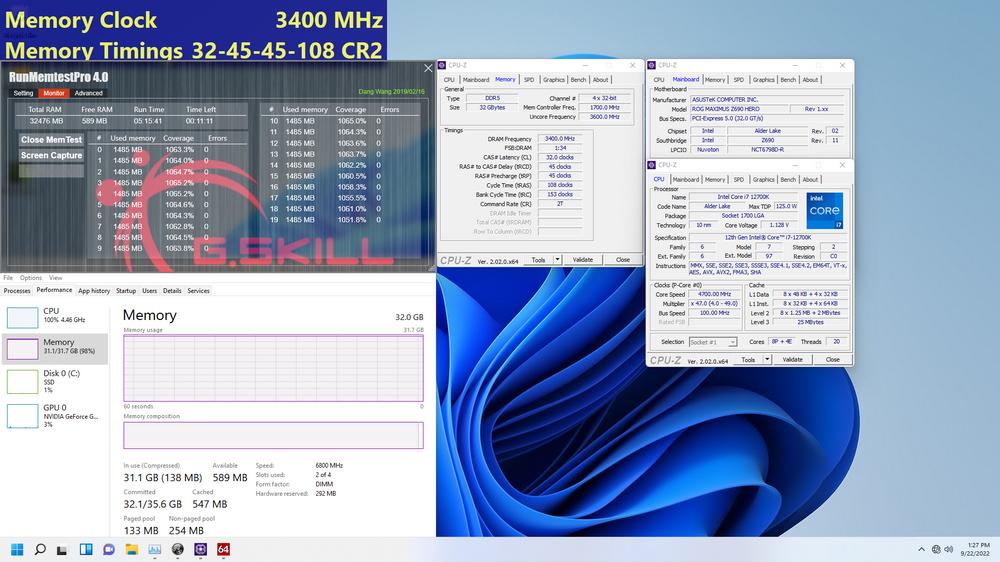 Even though Intel 13th Gen processors officially support up to DDR5-5600 memory compared to 12th Gen's DDR5-4800, we know that CPUs' IMCs generally can handle more than that, especially if configured in Gear 2 at the expense of some performance. Moreover, the 6,800MT/s kit perfectly matches leaked Z790 motherboard support for DDR5-6800 modules, making these G.Skill kits a good starting point for overclockers or those looking for maximum speeds out of the box.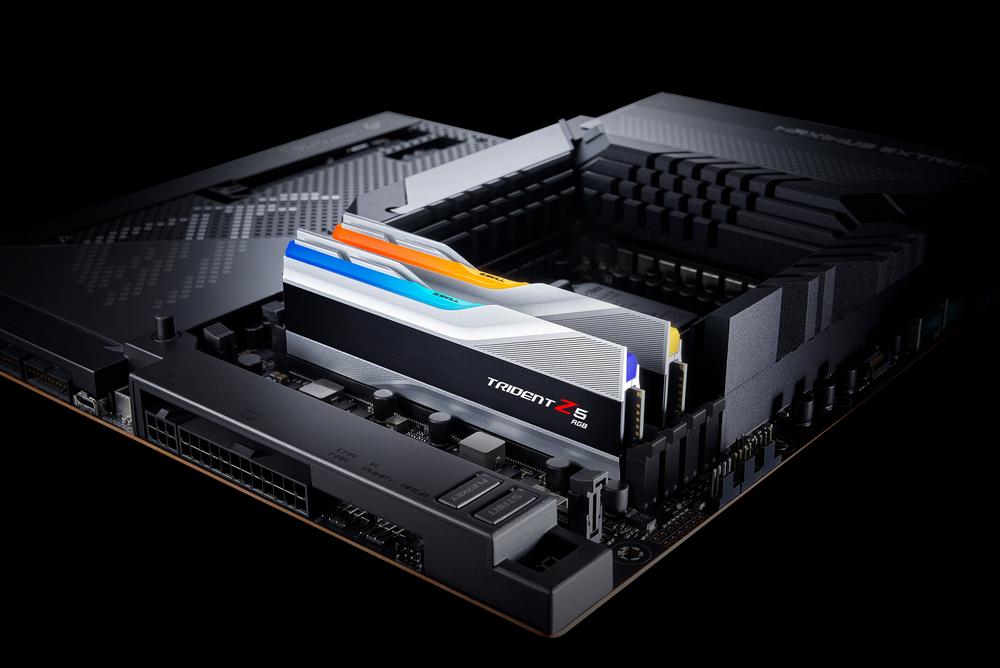 While the brand didn't specify any pricing for these kits yet, we know that the closest kit from G.Skill – DDR5-6600 CL34 retails for £409. So, assume from £50 to £100 extra for these shiny new models. DDR5-6400 CL32 however, can be found for £324. Both Trident Z5 RGB DDR5-6800 CL32 and DDR5-6400 CL32 memory kits will be available next month.
Will see an AMD EXPO kit with similar timings in the not-too-distance future? We can but hope.