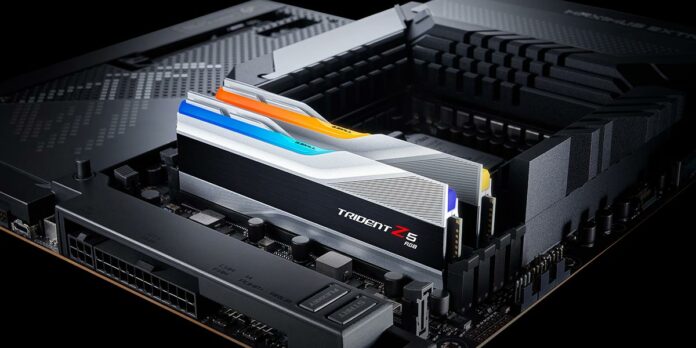 Though it is easy to be impressed with the lavish bandwidth availed through DDR5 memory, the bigger picture is somewhat murky. Availability and pricing remain an ongoing concern, you'll need a new supporting platform, and even then, you'll only experience extreme bandwidth at the expense of latency.
Those who favour ultra-tight timings may continue to lean toward DDR4 for the time being, and certain Z690 boards make a good case for sticking with the tried-and-trusted.
Performance memory specialist G.Skill wants to turn the tables as soon as possible by launching a low-latency variant of its 32GB (2x16GB) Trident Z5 DDR5-6400 memory kit.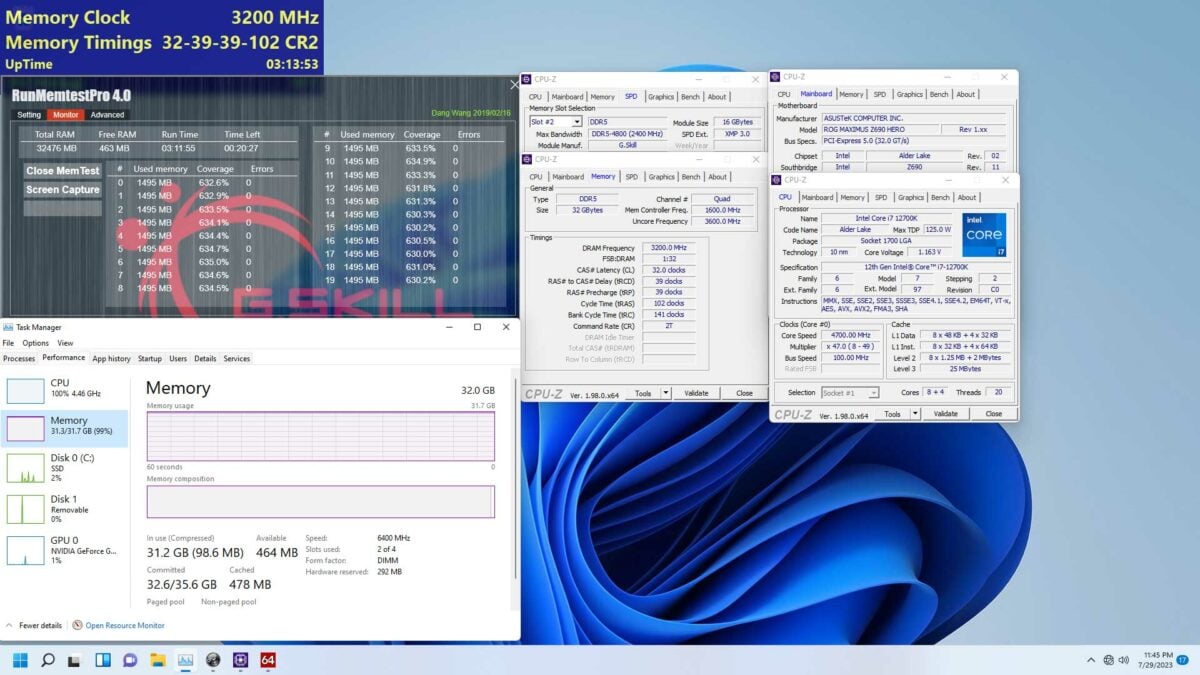 The dual-channel CL32-39-39-102 pack ships with the tightest timings we've seen on any DDR5 kit to date and will serve to close the latency gap between next-gen memory and current DDR4.
We expect to see latencies continue to drop through DDR5's lifecycle, and voltages should follow suit; G.Skill's latest is a little on the thirsty side, requiring 1.4V to operate at the XMP 3.0 settings.
The CL32 Trident Z5 kit is said to be heading to retailers as we speak, and though no official pricing has been announced, it goes without saying this will be at the premium end of an already inflated market.