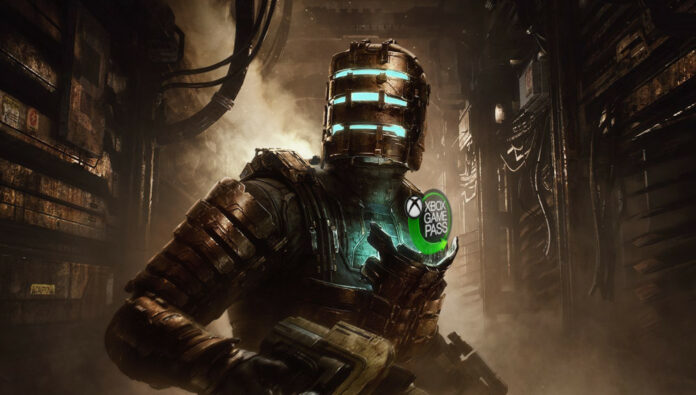 A new batch of titles is joining Game Pass for the second half of October, including well-known names such as Dead Space and Cities: Skylines II.
While the month's start was far from weak for Game Pass users with titles like Forza Motorsport joining the fray, the second half also shapes to be excellent thanks to Dead Space, Cities: Skylines II, and Jusant.
Fight alien monsters onboard the USG Ishimura in the sci-fi survival horror reimagining of the classic Dead Space; forge/manage a large metropolis in the city building simulator Cities: Skylines II; or take a journey up the mysterious and ever-changing tower of Jusant in the hope of reaching its top.
Personally, I am planning to give Cities: Skylines II a go. Hopefully this time I won't do my city the disservice of biting off more than I can chew. I tend to think too far ahead, preparing infrastructure that isn't needed and slashing big chunks of my budget early for no return.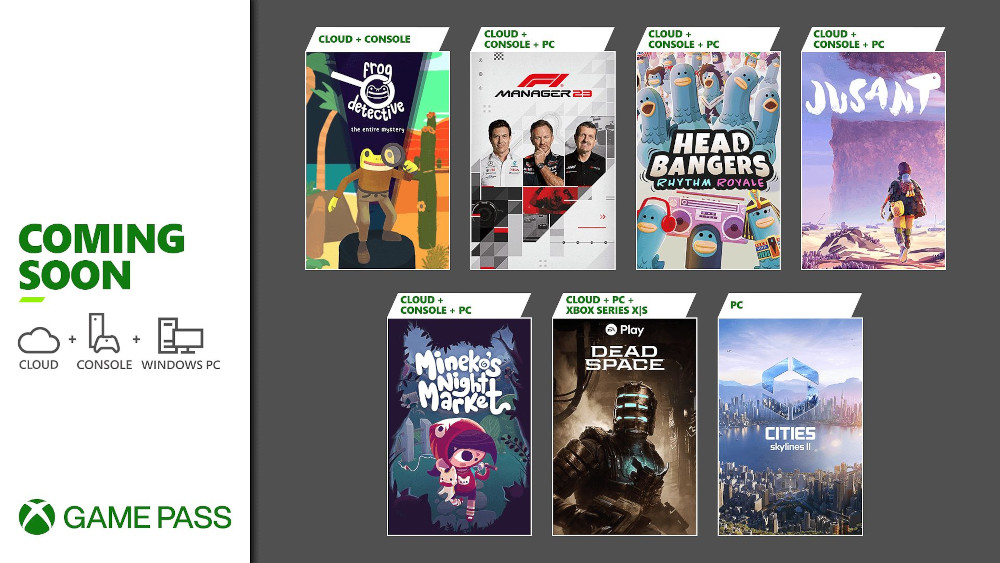 This month PC and Xbox Game Pass members will be able to play:
F1 Manager 2023 (Cloud, Console, and PC) – October 19
Cities: Skylines II (PC) – October 24
Dead Space (Cloud, PC, and Xbox Series X|S) EA Play – October 26
Frog Detective: The Entire Mystery (Cloud and Console) – October 26
Mineko's Night Market (Cloud, Console, and PC) – October 26
Headbangers: Rhythm Royale (Cloud, Console, and PC) – October 31
Jusant (Cloud, Console, and PC) – October 31
Additionally, you will be able to try EA Sports UFC 5 via EA Play Early Access Trial starting October 24.
Xbox Game Pass Ultimate members will also get the following perks:
75-days of Crunchyroll Mega Fan until October 20, granting access to stream a large anime library spanning over 1,300 titles, ad-free, with access to new episodes simulcast the same day following premiere in Japan.
Smite – Season of Celebration Pack – Available now
As usual, a handful of games are leaving the service on October 31, namely:
Gunfire Reborn (Cloud, Console, and PC)
Kill It With Fire (Cloud, Console, and PC)
Persona 5 Royal (Cloud, Console, and PC)
Signalis (Cloud, Console, and PC)
Solasta Crown of the Magister (Cloud, Console, and PC)
Until then, you can still save 20 per cent when purchasing these games.
While Activision is now part of the Microsoft team following the CMA acquisition approval, its game portfolio still needs some time before joining Game Pass. I can't wait to put my hands on the Call of Duty and Diablo series.