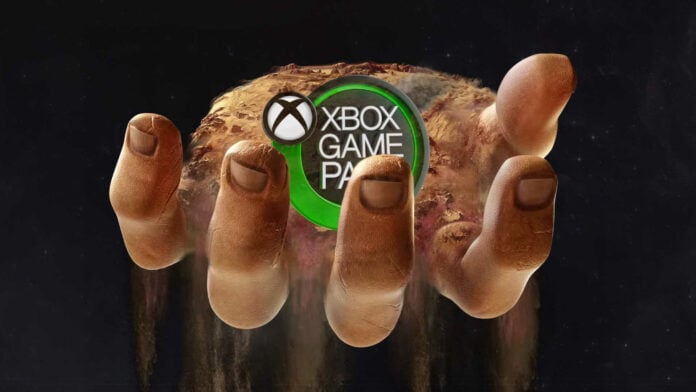 Xbox and PC Game Pass is adding three more titles before this month's end, bringing the total of games introduced in November to 12. Likewise, the variety is still on point, with genres from strategy to sport and RPG. There is something for everyone.
While this second run may not include a huge number of titles like the first batch, those on offer are decent, especially Dune: Spice Wars, in my opinion, though I must say I enjoy the strategy genre. That said, Persona 5 Tactica is also part of a well-known series followed by many fans.
This month, Xbox and PC Game Pass members can play:
Persona 5 Tactica (Cloud, Console, and PC) – November 17
Dune: Spice Wars (Cloud and Console) – November 28
Rollerdrome (Cloud, PC, and Xbox Series X|S) – November 28
Persona 5 Tactica, as its name implies, takes the Persona formula and adds a tactical turn-base layer on top, with a grid-style map akin to XCOM and Wasteland.
Dune: Spice Wars is a 4X game where you try to control the spice – the most coveted resource in the universe – by ruling one of the famous Dune factions. I remember having a lot of fun playing Dune 2000 back in the day, so I hope this is fun, too.
Lastly, Rollerdrome combines roller skating with eye-catching cel-shaded graphics, a la Borderlands, plus some gun shooting. The idea is to manage intense tricks all while shooting down enemies to rack up the highest score possible. Interesting.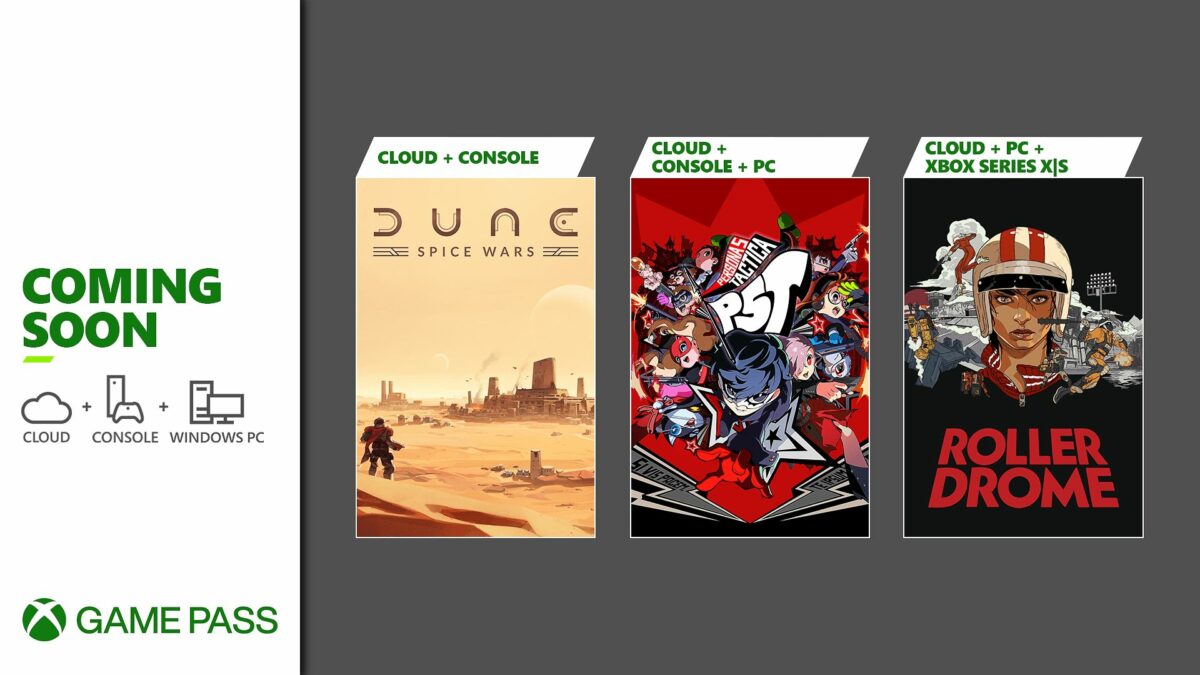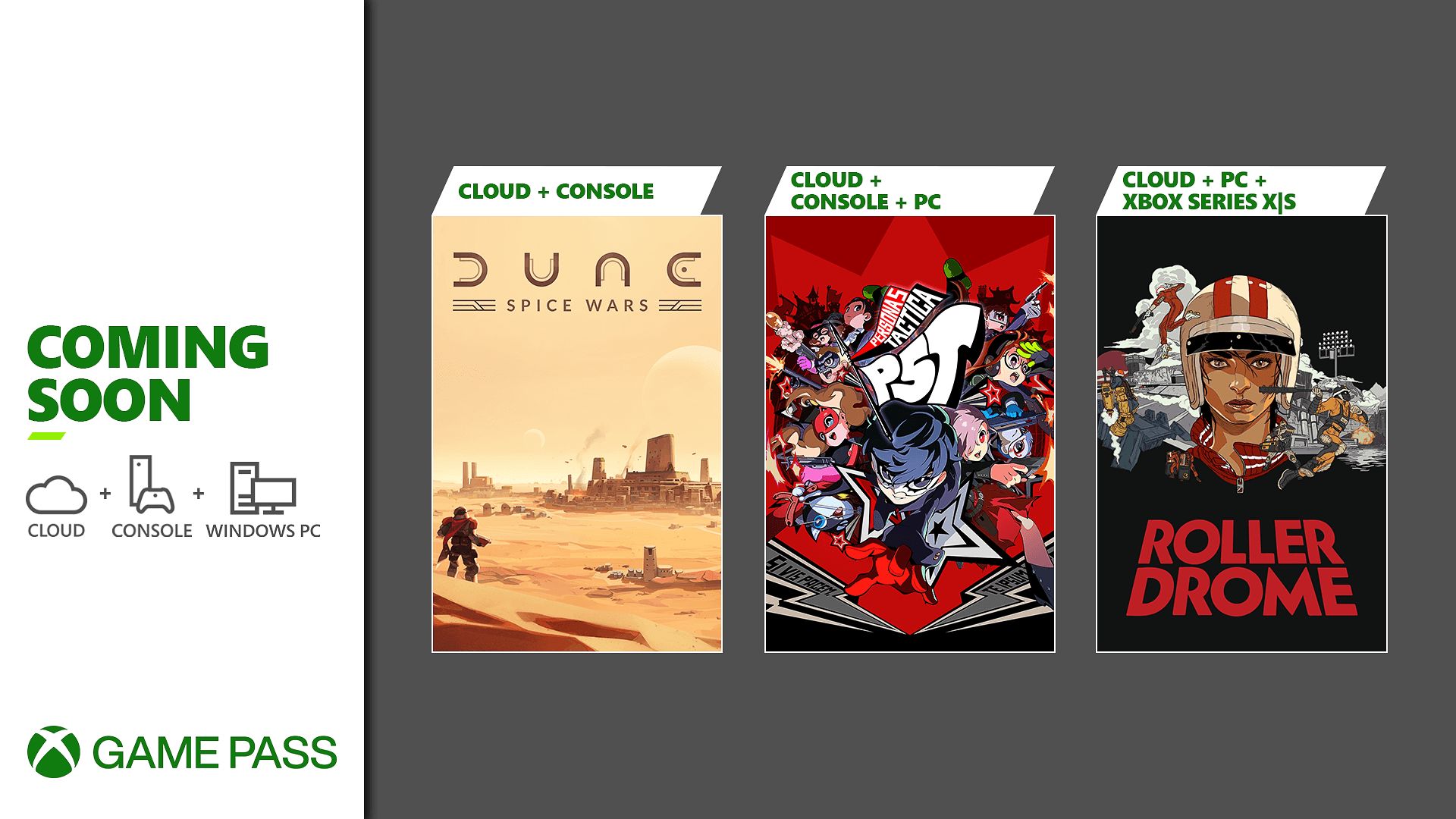 Grounded fans can also enjoy the new 'Make It and Break It' update which brings fresh adventures where you can discover a wealth of new features and content. Same goes for Microsoft Flight Simulator that's getting Europe's northern regions, including ten enhanced cities plus five new hand-crafted airports. Those into Valorant will be able to unlock a Chinese Agent.
As usual, a bunch of titles are leaving the service by November 30, namely:
Anvil (Cloud, Console, and PC)
Battlefield 1943 (Console) EA Play
Battlefield: Bad Company (Console) EA Play
Battlefield: Bad Company 2 (Console and PC) EA Play
Disc Room (Cloud, Console, and PC)
Eastward (Cloud, Console, and PC)
Grid (Console) EA Play
Until then, you can grab them at a discount from Microsoft's store.
If you have never played the Bad Company series, then I strongly recommend you give it a try. Be it story or multiplayer, I have yet to enjoy a Battlefield this much.