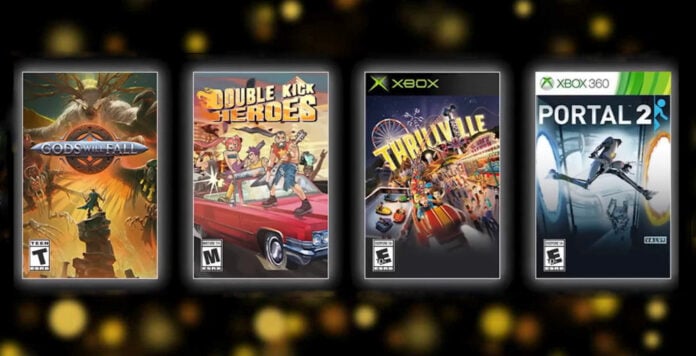 It's that time of the month when Xbox Gold subscribers get we get rewarded with some goodies, this time offering the excellent co-op game Portal 2.
Up for grabs are:
Gods Will Fall – from September 1 to 30.
Double Kick Heroes – from September 16 to October 15.
Thrillville – from September 1 to 15.
Portal 2 – from September 16 to 30.
Double Kick Heroes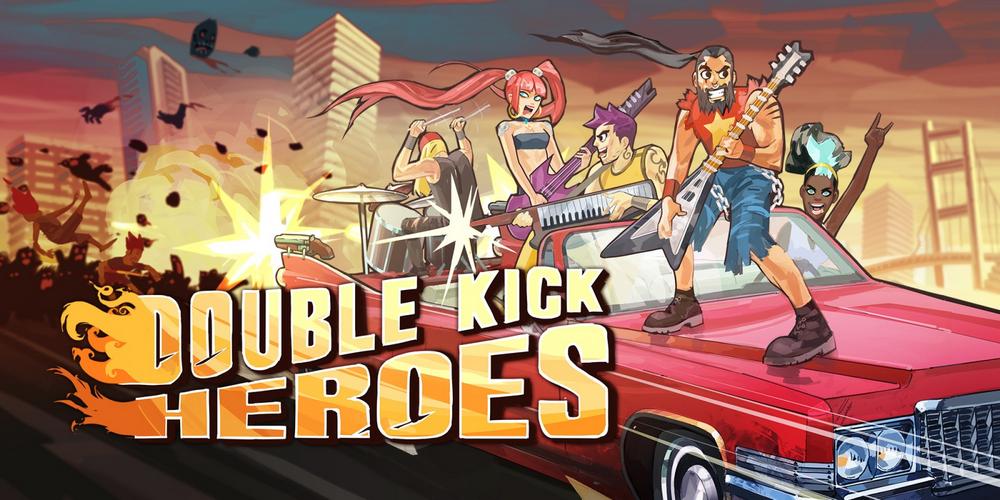 Developed by Headbang Club, Double Kick Heroes is a mixture of rhythm games and shoot 'em up spiced by a Metal soundtrack. At the head of a rock group, you travel a post-apocalyptic freeway battling zombies and militia in your tricked-out Cadillac. The game uses a retro graphic design with chunky pixels everywhere – in a good way. The game features no less than 30 rock songs, with the possibility to add your own to the library.
The game has a story mode, offering many new character encounters and objectives to finish. You control a car armed to the teeth eliminating any zombies that get too close for comfort.
Portal 2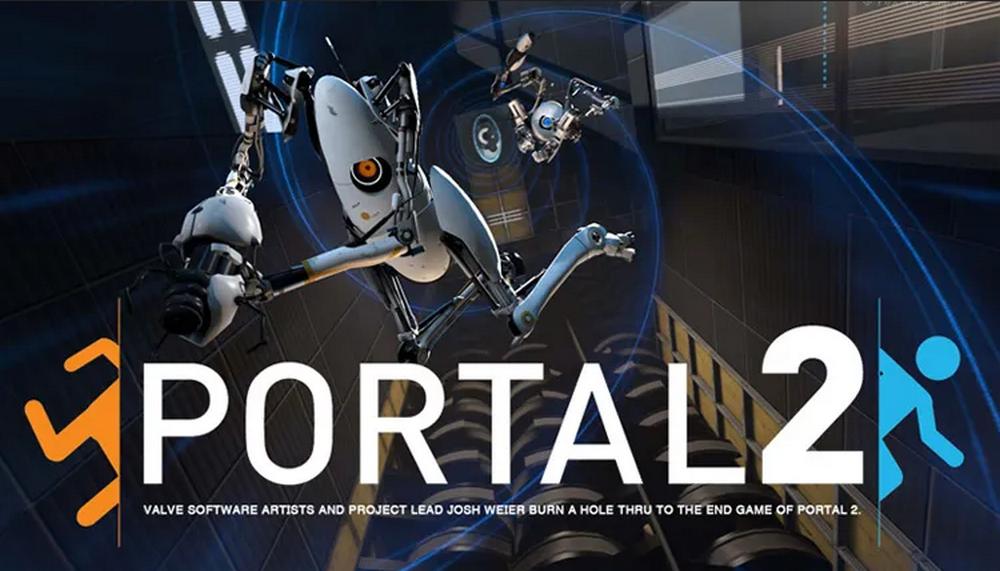 Portal 2 is a puzzle/reflection game developed by Valve where you play as Chell, a human test subject. After you wake up from years of biostasis inside a dilapidated lab, you try to find your way out, but no luck, the AI that controls the lab is here to stop you from running away, you are the best subject it ever had after all. If you care about story, we recommend playing Portal 1 first.
Portal 2 also includes a fantastic two-player co-op mode, where you control Atlas or P-Body each given a different portal generator. You must work together to solve puzzles and escape.
If you have never played this one, don't waste a second to get it when it's available, GLaDOS is waiting.
While we are at it, it's Thursday, so take a moment to claim your free games from the Epic Games Store. Available are Knockout City Armazillo DLC pack, Submerged: Hidden Depths, and most importantly, Shadow of the Tomb Raider: Definitive Edition – comprising the base game plus all its DLC.
Before you go don't forget, as mentioned previously, Games with Gold will no longer include Xbox 360 titles starting next month, so go get your last dose of 360 souvenirs. If you don't have a subscription, we remind you that you can still get a one-month trial which contains Xbox Gold for only £1. Just make sure to disable recurring payments while you evaluate whether or not the service fits.