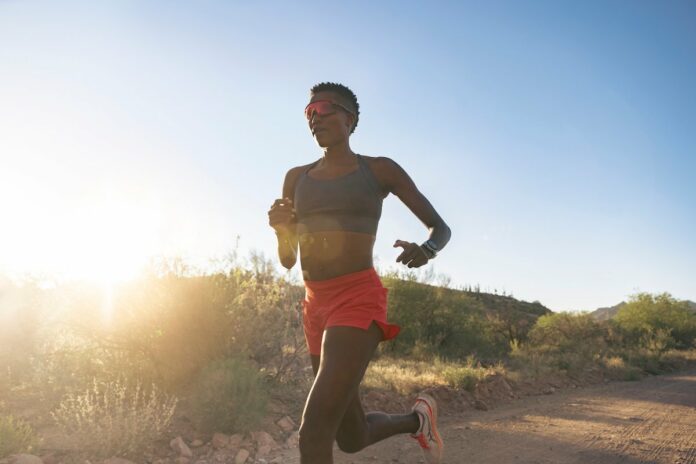 Garmin sought to refresh its line of GPS running watches with the all-new Forerunner 955 Solar and 255 series.
The 955 features a wealth of performance upgrades including solar charging, touchscreen and extensive battery life, yet the 255 is no slouch either and features full triathlon support, new training metrics, and multi-band GPS location support for precise tracking.
Garmin ForeRunner 955 Solar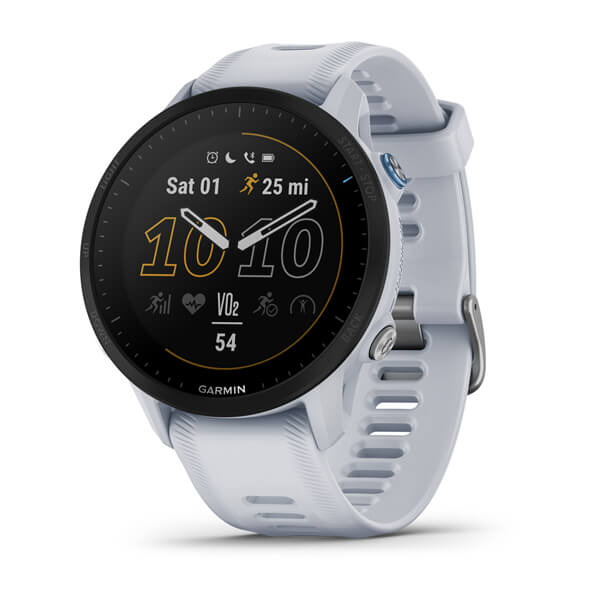 The premium edition of the bunch, Garmin claims its new Power Glass solar charging lens allows for up to 49 hours in GPS mode and impressive 20 days of battery life in smartwatch mode.
The Power Glass Solar lens is protected by Corning Gorilla Glass DX and features a bezel made of fibre-reinforced polymer. Display size is 33mm in diameter and a resolution of 260×260 pixels. Plenty of storage is available as well, coming in at 32GB, and the watch has a 5ATM water resistance rating.
New standout features include multi-band GPS support for precise multi-satellite system tracking, a new touchscreen interface for quick and intuitive swipe through of maps and stats. Garmin has thankfully opted to keep the traditional five-button design, for those who prefer a more tactile feedback input.
Software is what truly separates the latest Forerunner from its predecessors, as Garmin has introduced new training features intended to assist those who like to optimise their performance both on and off the field. It can record and calculate sleeping patterns, recovery time, heart-rate variability and daily stress; some work better than others, in our experience, yet it's a fun set of metrics to examine.
One caveat is that the Forerunner 955 has yet to receive an LTE version, which we can only hope is in the works.
Garmin ForeRunner 255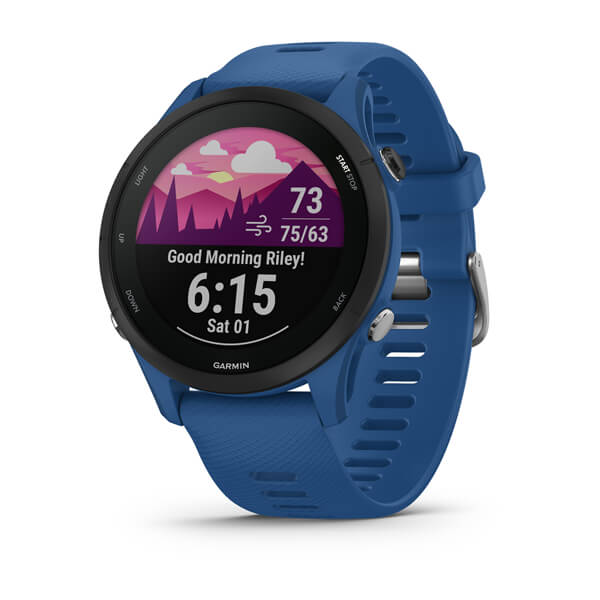 The 255 comes in 4 flavors, Forerunner 255S and 255S Music, available in 41mm sized cases and, Forerunner 255 and 255 music, with a slightly larger 46mm case.
Sans Power Glass Solar, the lens is made of Corning Gorilla Glass 3 while the bezel is hewn from fibre-reinforced polymer. Additionally, it has a display resolution of 218×218 pixels for the S variants and 260×260 pixels for 46mm models. The Music edition carries extra storage and a slight increase in price, other than that they are essentially the same watch. All four variants carry a 5ATM water rating.
Aside from the main features listed, Forerunner 255 also includes morning reports for daily weather updates and workout suggestions, Garmin Pay contactless, and native running power, which enables you to receive real-time metrics on how much power is being exerted on a run. Nifty. Garmin touts 14 days of battery life in smartwatch mode and up to 30 hours in GPS mode.
Pricing and availability
All watches are available via Garmins store and can be purchased in a variety of colourways. The ForeRunner 955 starts at £479.99 for the non-solar and £549.99 for Solar. As for the 255 series, Forerunner 255S variants start off at £299.99 and rise to £349.99 for the 255S Music. Both S and non-S cost the same.