Apple has debuted its high-end Watch Ultra 2 alongside a smaller sibling, Watch Series 9. The sequel maintains the same large and rugged design when compared with its predecessor but now boasts upgraded internals and a host of new features.
Internally, the Watch Ultra 2 bares striking resemblance to the Series 9, in that it is powered by Apple's latest S9 silicon. Highlights include a four-core neural engine, second-generation ultra wideband location chip and new advanced features including the simple-yet-intuitive double tap hand gesture control, on-device Siri processing, advanced precision tracking, and a neural engine that Apple says will make dictation up to 25 per cent more accurate.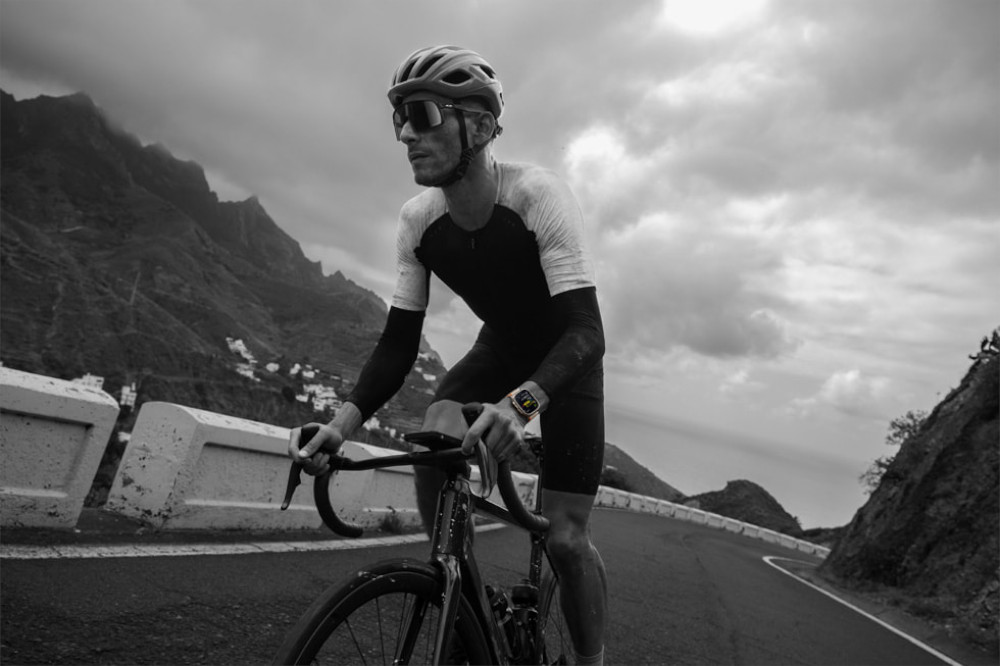 Apple seemingly avoided like-to-like performance comparisons with its predecessor, though there should be a fair improvement in the speed and responsiveness of the watch, seeing as the S9's GPU is being touted as 30 per cent faster when compared with last year's S8. What hasn't improved is battery life, which remains the same at 36 hours screen-on time with regular use, and up to 72 hours in low-power mode.

Unfortunate for those who want an Apple Watch to last longer between charges, yet the 36-hour runtime is impressive given that Watch Ultra 2 touts an ultra-bright and upgraded Retina display that reaches peak brightness of up to 3,000 nits, which Apple says is 50 per cent brighter than the first Watch Ultra, making it the brightest display on an Apple wearable yet. Sun, be damned.
Features

Much like its Series 9 sibling, an impressive feature set is where the Ultra Watch 2 shines brightest. Apple's latest trick is an intuitive double-tap hand gesture. Simply tapping you index finger and thumb together allows for basic function control including answering and ending a call, or as a primary button in apps to stop a timer, pause and play music, and even snooze an alarm.
The Watch Ultra 2 adds extra functionality thanks to an exclusive compass app feature, as users can switch to a new elevation view to see relative elevation of saved waypoints by simply double tapping. Of course, double tap will also open the Smart Stack from the watch face, and another double tap will scroll through widgets in the stack.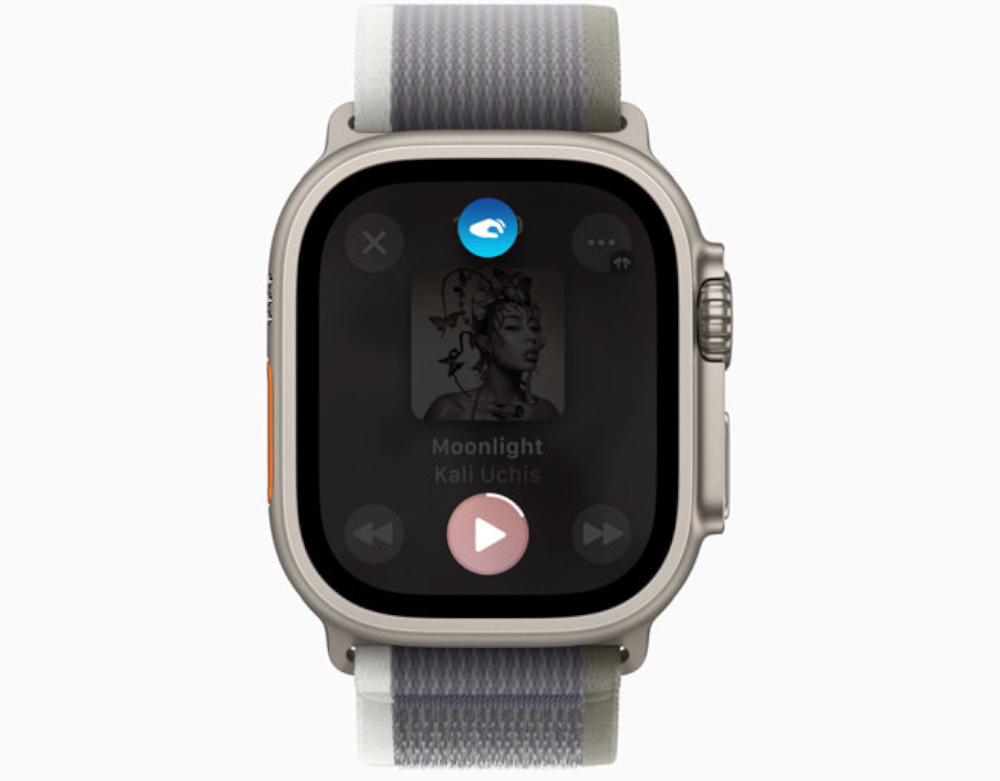 This is made possible by the neural engine combining processing data from the accelerometer, gyroscope, optical heart sensor, and a unique machine learning algorithm that detects tiny wrist movements and changes in blood flow when the index and thumb perform a double tap. Simple, yet impressive.
Besides the addition of widgets, and brand-new flashy watch icons, watchOS 10 also take full advantage of the larger display surface by using the outermost edge to present real-time data like altitude, depth or passing seconds, while the digital watch face can be customized for sports, outdoor adventures and ocean and water activities, each with there own statistics and telemetry data.
Extreme sports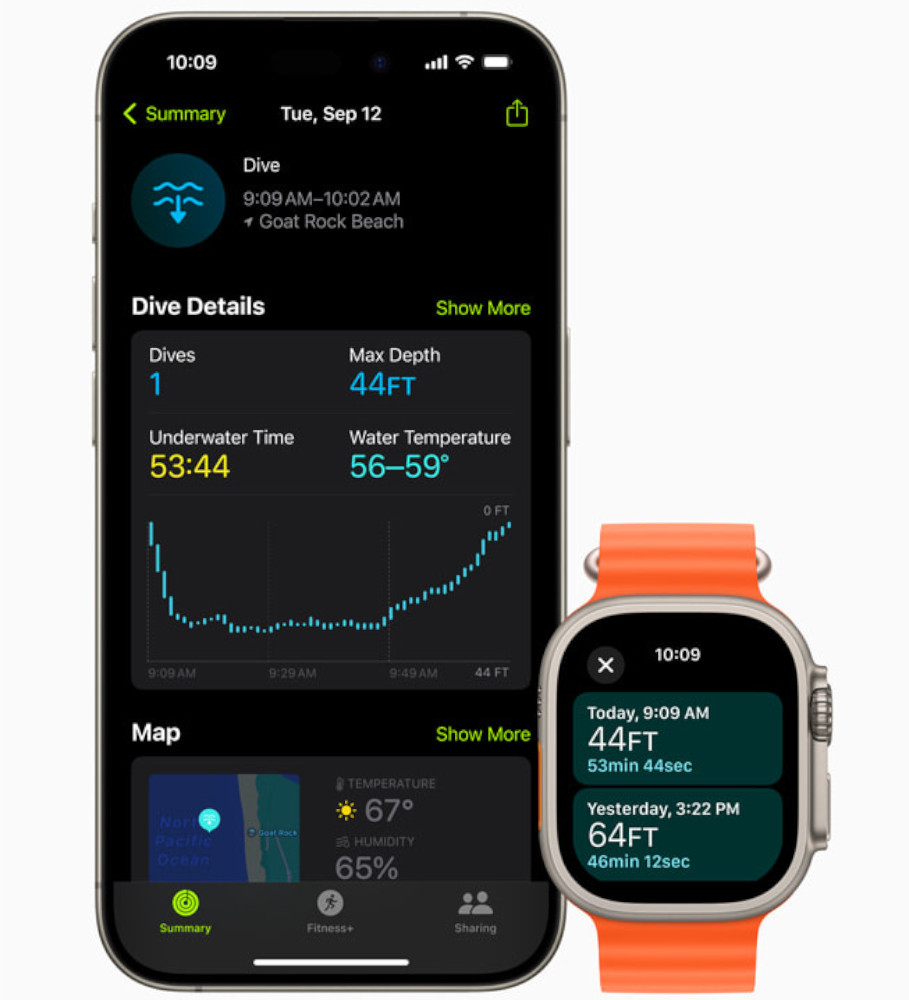 Built for the extreme, Watch Ultra 2 has been tested for use across a wide range of altitude levels from 500 metres below sea level and up to 9,000 meters above. Additionally, it can also be used for a host of extreme water sports and deep sea activities, including scuba diving with a maximum depth of 40 meters.
A built-in depth app will save, log and track your deep-dive sessions, while an Oceanic+ app allows users to see additional critical data like target depth alerts, elapsed time, plus heart rate zones, preset alarms like surface and elapsed session time all in big, bold, and glanceable text. A detailed logbook provides a full profile that includes descent and ascent speeds, ideal for reviewing training sessions.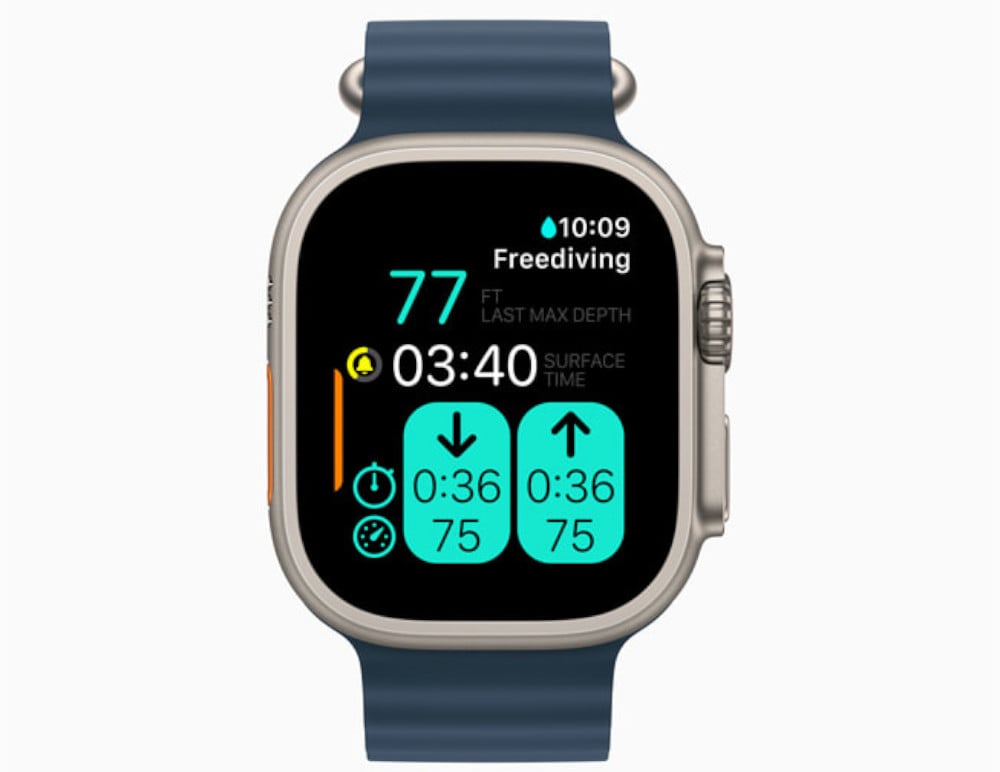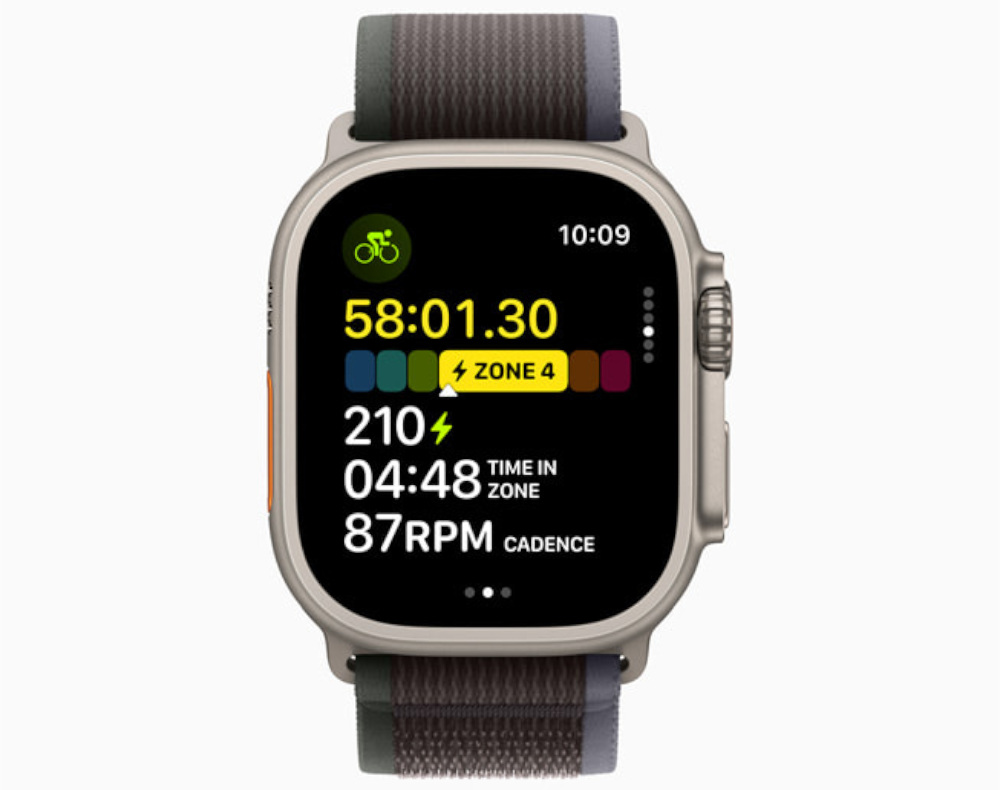 Other notable features include an all-new cycling app, a night mode that mirrors its predecessor by utilising the ambient light sensor to automatically activate in the dark. New topographic maps in the Maps app also provide helpful details such as hill shading, contour lines, elevation as well as emergency SOS waypoints, to name but a few. Whew.
The Apple Watch Ultra 2 is available for pre-order in 49mm titanium case size, and can be paired with either an alpine loop, trail loop or ocean band in a variety of colourways for £799. A bit steep, but if you're willing to dig deep into those pockets, Watch Ultra 2 ships in a little over a week, starting September 22 and pre-orders are available now.