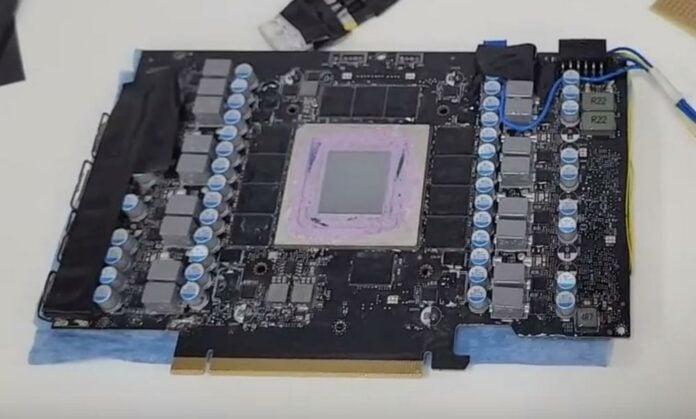 The Galax TecLab OC team managed to push the newly released RTX 4090 to 3.45GHz using liquid nitrogen plus a lot of trial and error.
Contrary to many world records, the TecLab team didn't go for the best graphics card possible with binned GPUs. Their choice was a regular Galax RTX 4090 SG (Serious Gaming) whose compact PCB is equipped with an 18+4 power delivery design. Plenty powerful, though other partner cards are already touting 24+4 power stages.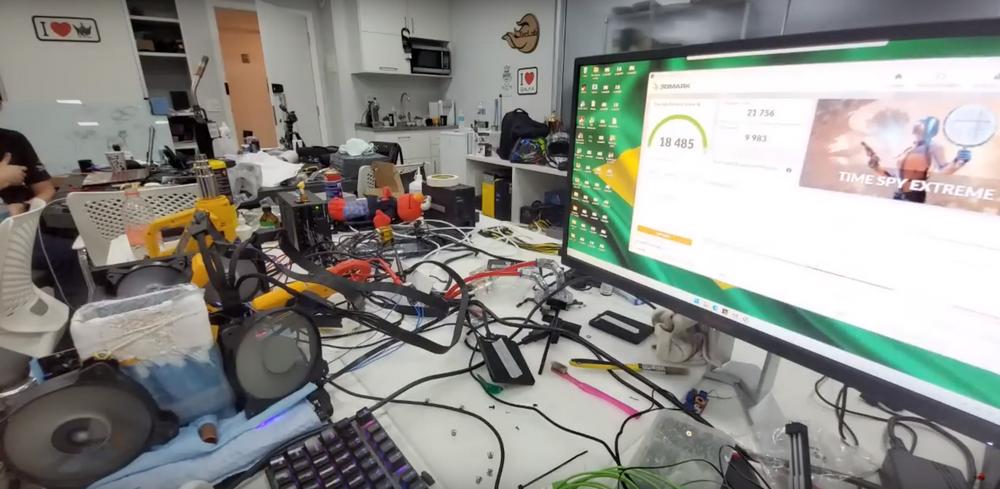 But how high do you realistically want to go? The OC team managed to reach 3.45GHz, however, performance started degrading at these clocks. To set new benchmark records the team had to reduce GPU frequency allowing it to achieve five records in 3DMark Fire Strike Ultra, 3DMark Port Royal, 3DMark Time Spy Extreme Graphics, Superposition 1080p Extreme, and Unigine Superposition 8.
Ronaldo (not the football player) explains that the RTX 4090 graphics card is great for regular overclocking even out of the box, since it can reach 3,075MHz and 15,000MHz on the GPU and memory with ease using nothing more than conventional air cooling.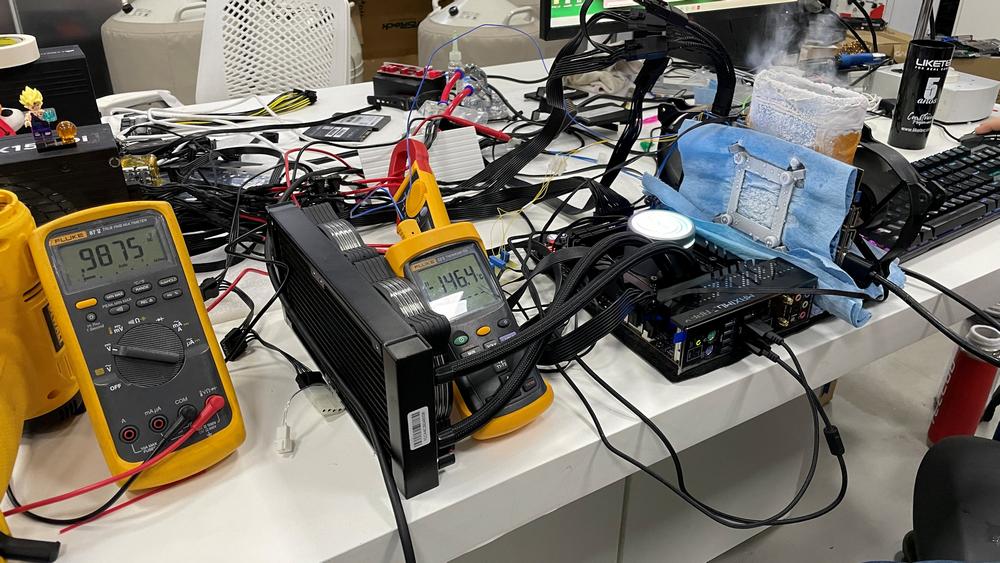 To be able to install a liquid nitrogen pot on top of the GPU, the team had to customise the PCB layout a bit – relocating some capacitors to the rear. Moreover, the team removed the power-limit controller to take any restrictions out of the equation, before adding numerous voltage and temperature probes, since at sub-zero temperatures your run-of-the-mill GPU probes will stop providing accurate data.
The rest of this system includes the trusty Intel Core i9-12900KS at 5.4GHz, an Asus Maximus Apex Z690 motherboard, 2x16GB of Kingston's Fury Beast DDR-5400 memory, and a 1,500W Corsair PSU.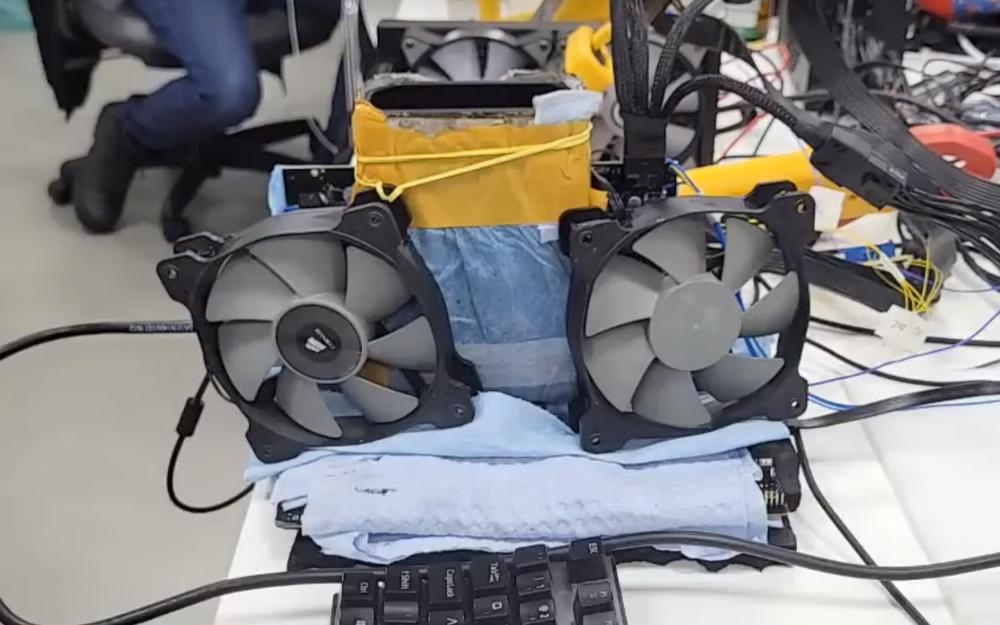 For those not familiar with LN2 overclocking, the fans you see in the picture above are meant to blow air over the graphics card PCB to avoid condensation build-up, which could end up causing a short circuit, which I'm sure we can all agree is especially bad on a £1,699+ card.
Some extreme overclockers go as far as to completely cover the card with Vaseline or any sort of material that blocks or repels water from seeping below chips into their contact pins. And as if it wasn't already extreme enough, there are also heating elements that can be strapped on the back of the board (e.g., ElmorLabs' HOT300 Heater) acting like a car's rear-glass defroster.
We suspect this is just the tip of the LN2 iceberg; expect high-end partner cards with obscene power systems and binned GPUs to show us just how far 4nm Ada GPUs can go.