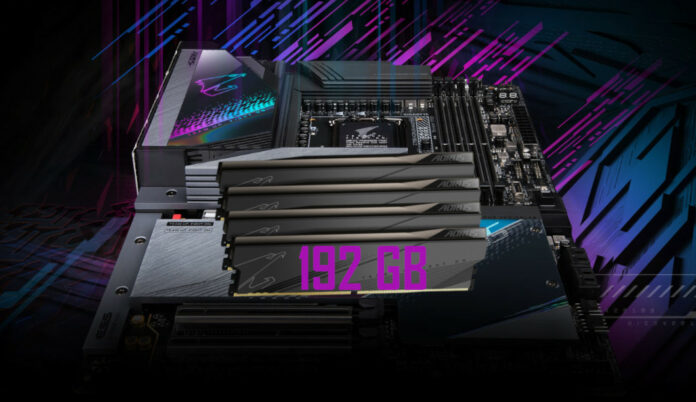 Gigabyte has announced official support for 24GB and 48GB DDR5 memory modules on its Intel 600 and 700 series motherboards, offering massive capacities for mainstream platforms.
Following MSI's unveiling, today Gigabyte is also bringing out-of-the-box compatibility with upcoming 24GB and 48GB memory modules, allowing total capacities to skyrocket up to 96GB from 64GB on dual-DIMM boards such as the B760M Gaming or up to an outstanding 192GB from 128GB on quad-DIMM boards such as the Z790 Aorus Master. The latter – alongside an Intel i9-13900K – is the exact board the brand used to showcase support for these high-capacity RAM.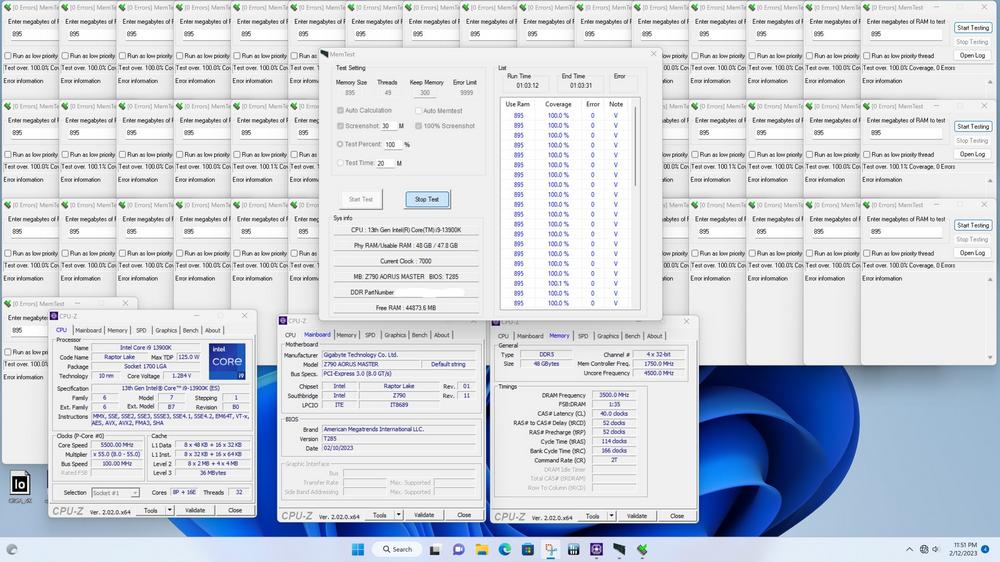 For its presentation, Gigabyte used two 24GB DDR5 modules running at 7,000MT/s with 40-52-52-114 timings. While it's not as impressive as 192GB (4x48GB) on a single machine, it nonetheless proves that the memory was detected and working. And most importantly, without requiring any BIOS updates.
The screenshot also indicates that 24GB and 48GB modules are already capable of reaching 7,000MT/s using XMP, be it at a somewhat high latency compared to 16GB DIMMs.
Unfortunately for AMD customers, there is no word about higher-capacity support at the moment. And while the majority of users won't need this much capacity, when it comes to professionals working with large assets, the blue team gets an advantage on the desktop.