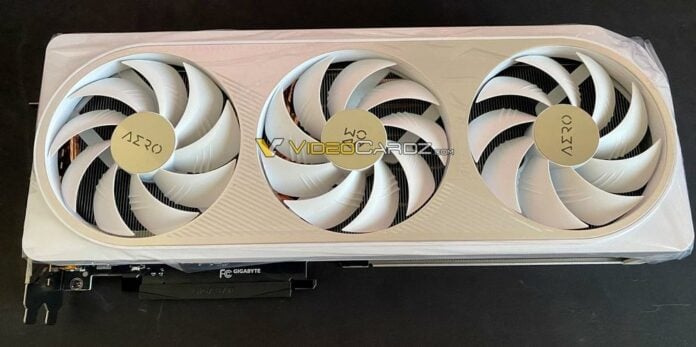 Gigabyte's RTX 4070 Ti Aero OC graphics card pictures have been leaked, showing a large, triple-fan cooler with a white shroud and a flow-through metal backplate.
Folks at Videocardz managed to obtain some pictures of the upcoming RTX 4070 Ti, a Gigabyte Aero model, to be exact. The card should house the unlaunched RTX 4080 12GB AD104 GPU featuring 7,680 CUDA cores coupled to 12GB of 21Gbps GDDR6X memory running on a 192-bit bus. Videocardz says the cards are now available to reviewers and should be shipping to retailers.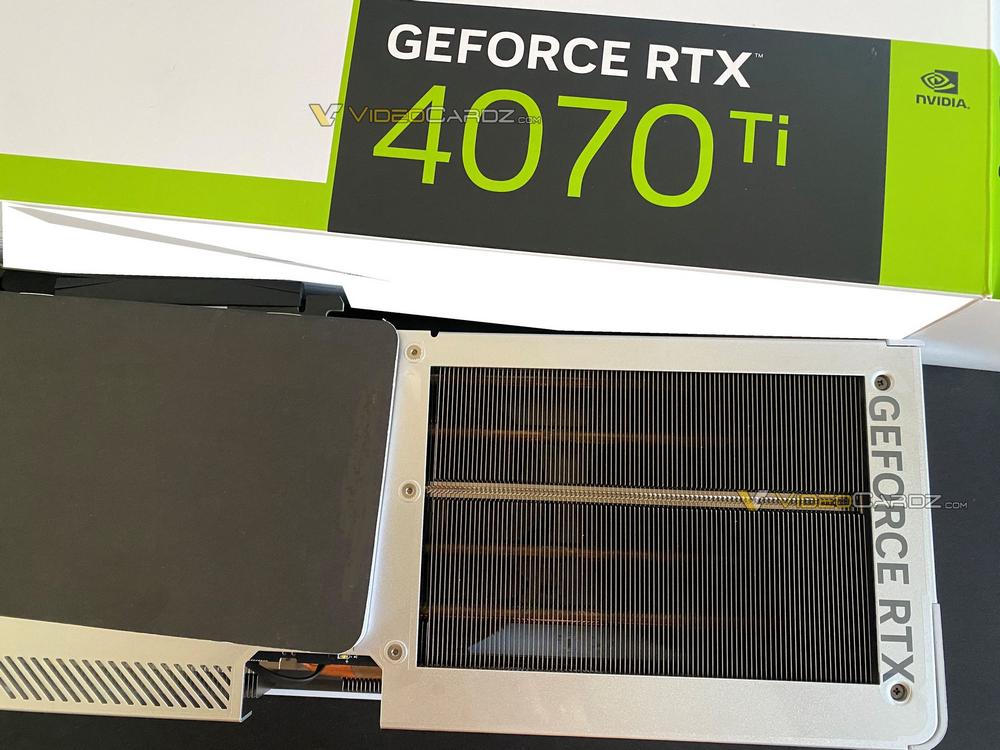 Gigabyte is again reusing the well-established flow-through cooling design which leaves the card's backside open for unobstructed airflow. Aside from aesthetics, the backplate is made of metal and should provide more rigidity to this probably hefty piece of hardware. For connectivity there's three DisplayPort and one HDMI.
While we don't have further details about the cooling system, if we refer to the RTX 4080 16GB Aero OC, we see up to nine copper heatpipes connected to a vapour chamber cooling the GPU and memory, with VRM connected directly to the heatsink via the usual thermal pads. The card may also have a dual BIOS mode with OC chosen by default. If this ends up being the case, the RTX 4070 Ti Aero OC ought to run very cool and silent.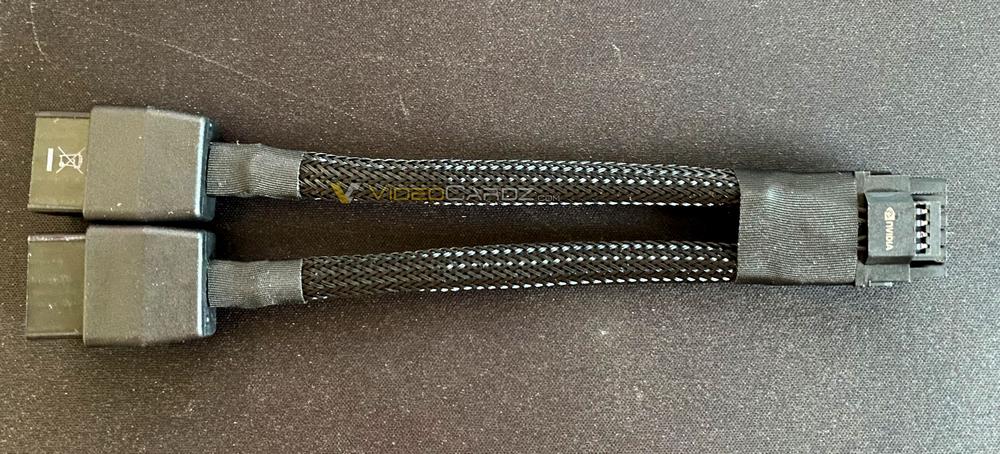 The card is powered by a single 12VHPWR connector and comes bundled with a dual-8-pin-to-12VHPWR cable. Two 8-pin connectors mean up to 300W of power, which is within the expected (285W) consumption of an RTX 4070 Ti, leaving more breathing room for the 12VHPWR connector, thus reducing overheating chances. It will be interesting to see what Nvidia is going to do if it ever releases lower-power cards that only require a single 8-pin connector; will it still provide an 8-pin-to-12VHPWR adapter or simply opt for tried-and-tested 8-pin?
The card is expected to make its first appearance during CES 2023 on January 3, with sales starting on January 5.