Jump to: Specification | Performance | Conclusion
Intel's 14th Gen Core CPUs work best on the latest Z790 Refresh motherboards. Touting extensive features that get the most out of chips, such as beefed-up power circuitry, WiFi 7, and generally better connectivity than first-generation models, are particular highlights. The £380 Gigabyte Z790 Aorus Pro X is positioned as a prime proposition for high-power Core i7 and Core i9, so let's examine whether there's enough substance behind the rather lovely style.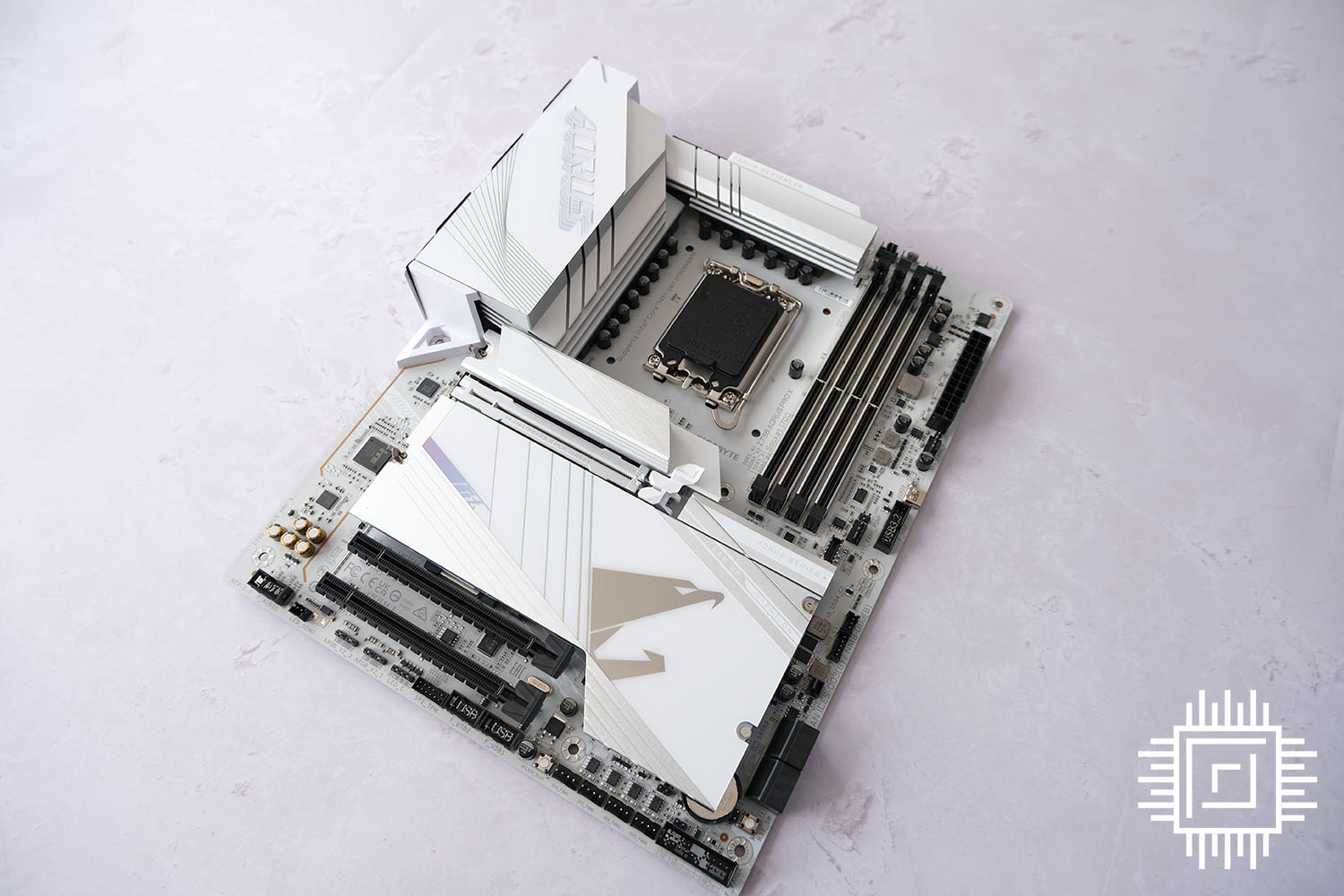 Presented in a standard ATX form factor, first impressions are positive. The board carries an interesting two-tone colour scheme where the off-white PCB contrasts somewhat against the lighter shade employed on various heatsinks. It's an attractive design that purposely targets certain themed builds.
At a glance, the primary PCIe 5.0 x4 M.2 slot features its own dedicated heatsink. A further four M.2 hide under the expansive heatsink below. Three full-length slots take care of graphics and peripheral expansion, and we deem this balance just about right for a quality board.
Bear in mind Pro X suffers from the same M.2 lane congestion as other Z790 Refresh boards insofar as plonking a drive in the PCIe 5.0 x4 slot drops the main PCIe 5.0 x16's bandwidth to x8. Not much Aorus can do about that, to be fair.
Features
Aorus makes it visibly clear Pro X is designed with 14th Gen Core in mind, and while the 18-phase 90A power supply isn't the most lavish at this end of the market, there's a suitable oomph for running Intel Core i9-14900K in full-power mode. You may be pleased to know that no irritating fans are present anywhere on the board.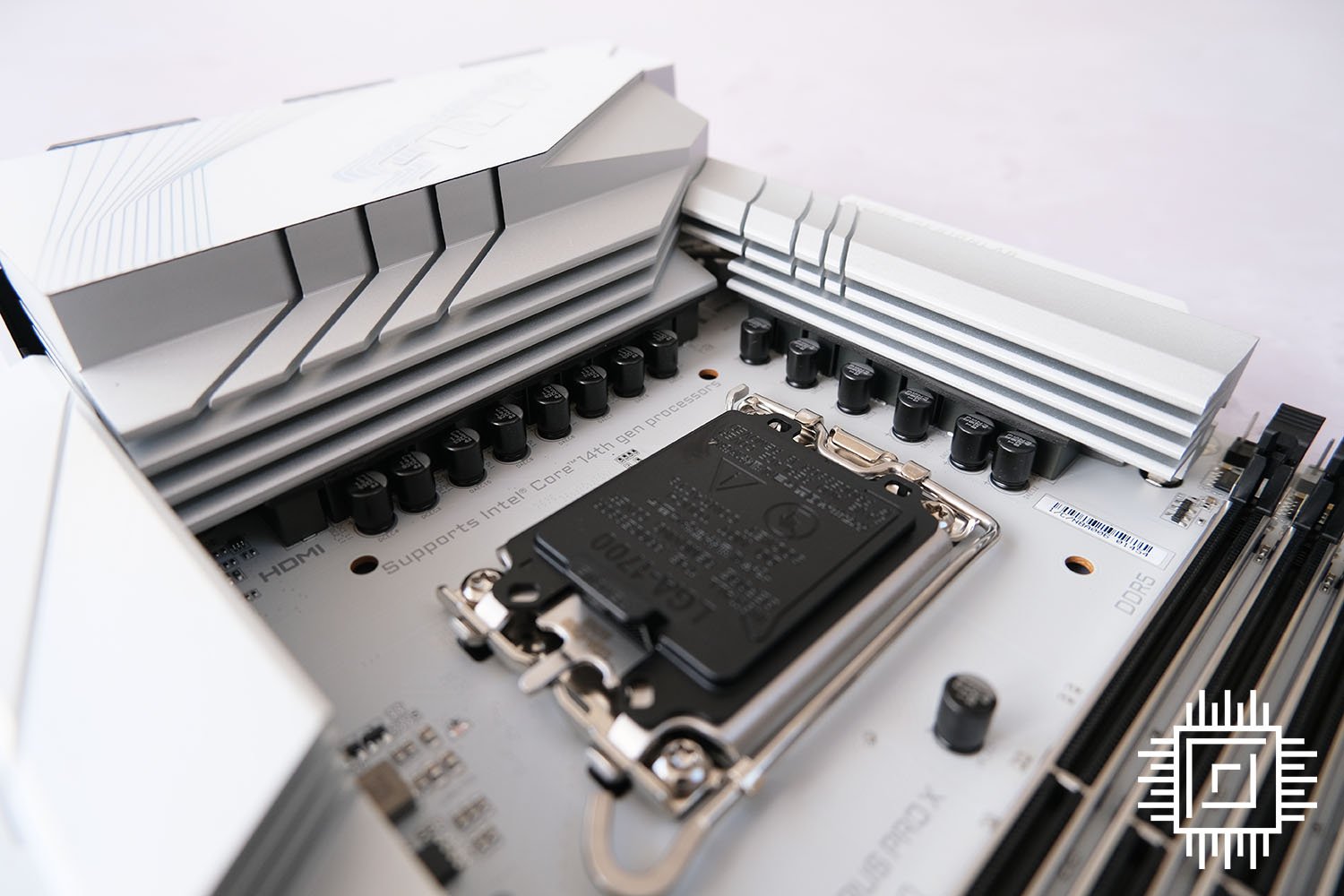 Taking tool-less to another level, Pro X's heatsinks are the epitome of simplicity. Unlatch from the right-hand side to disengage both the primary and larger secondary coolers. They pop back in with equally minimal fuss, and it's a great system for accessing M.2 slots quickly and efficiently. Thinking about larger graphics cards, you can disengage the main PCIe 5.0 x16 slot's locking mechanism with the extra-large tab. It's not quite as good as the Asus 'button' system, but handy, nonetheless.
Aorus further impresses by surrounding this main slot with metal strips that stop heavy graphics cards from thudding into the PCB and potentially causing damage. Our bulky GeForce RTX 4090 is a genuine culprit in this regard.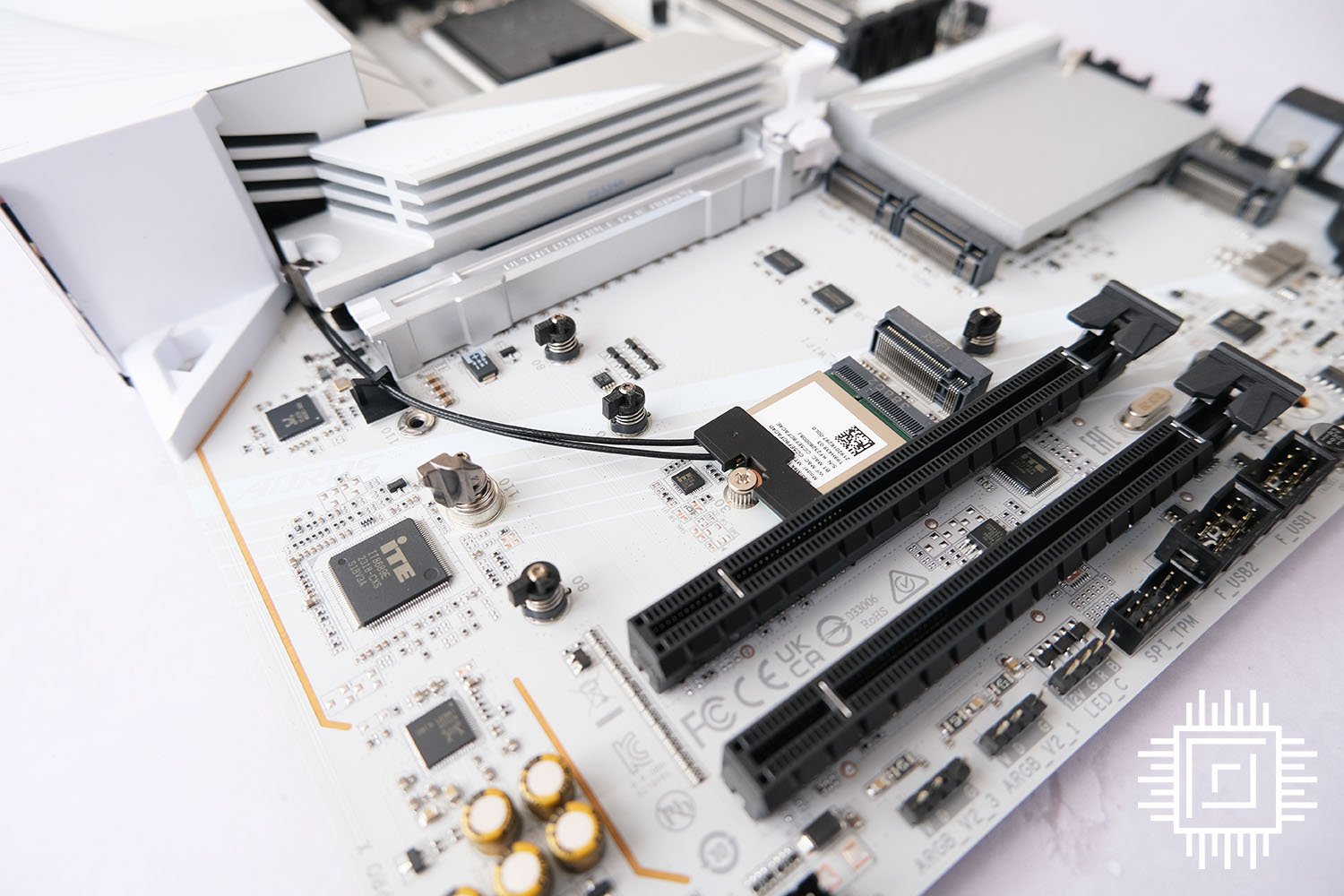 Appreciating this is a board aimed at content creators more than die-hard enthusiasts, the general feature set feels a little light given the price. For example, there's merely a single area of RGB goodness behind the Aorus naming on top of the integrated I/O shield, while most competitor boards feature at least two zones. Furthermore, the absence of an onboard power button and a debug LCD gives us pause for thought. You might not miss them at all, but for those of you who like to tinker with BIOS settings, these are two features we'd like to see. Aorus, however, includes a reset button and two dedicated temperature sensor headers along with thermistors, so it's six of one and half a dozen of another.
Peering more closely, Pro X carries a neat trick insofar as the right-hand edge of the PCB is home to the Sensor Panel Link. It's actually an integrated USB-C port capable of ferrying DisplayPort signalling, and the most common scenario is connecting it to a chassis-integrated screen displaying vital stats or, for that matter, any information of your choice.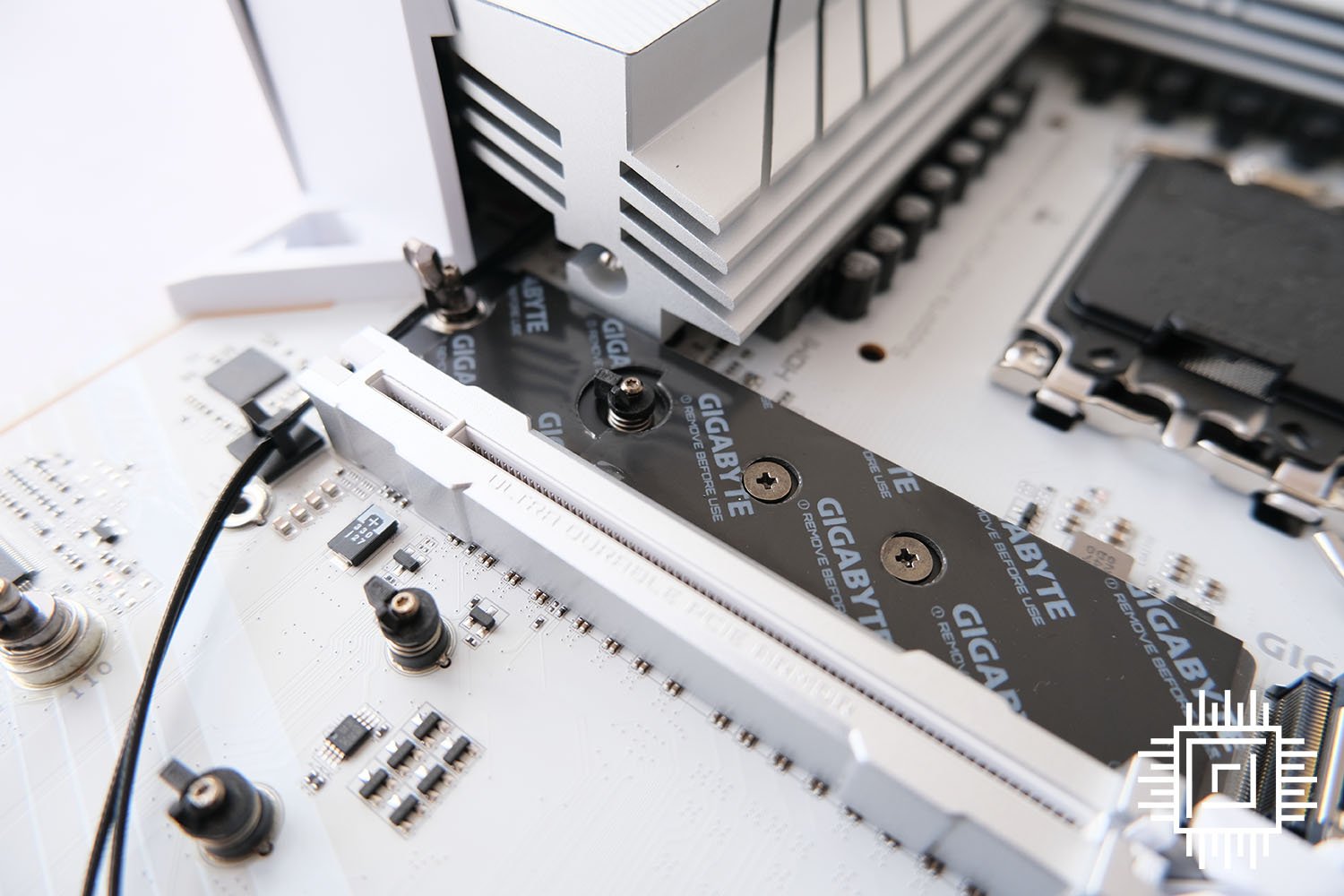 Aorus is infamous for carrying multiple revisions of one board, and that's evident with this model. Our rev 1.0 sample is identical to the rev 1.1 in everything bar one feature: wireless connectivity. V1.0 employs the MediaTek Wi-Fi 7 MT7927 module you see in the centre of the PCB in typical M.2 2230 format. Rev 1.1 uses an Intel Wi-Fi 7 BE200 chip, as found on a recently reviewed ASRock Z790 Nova motherboard. What's the difference, you may ask, and the answer's nothing obvious other than brand.
Eight fan headers, three addressable headers, and a single 12V RGB line the edges, providing plenty of scope for additional illumination if that single zone simply isn't enough.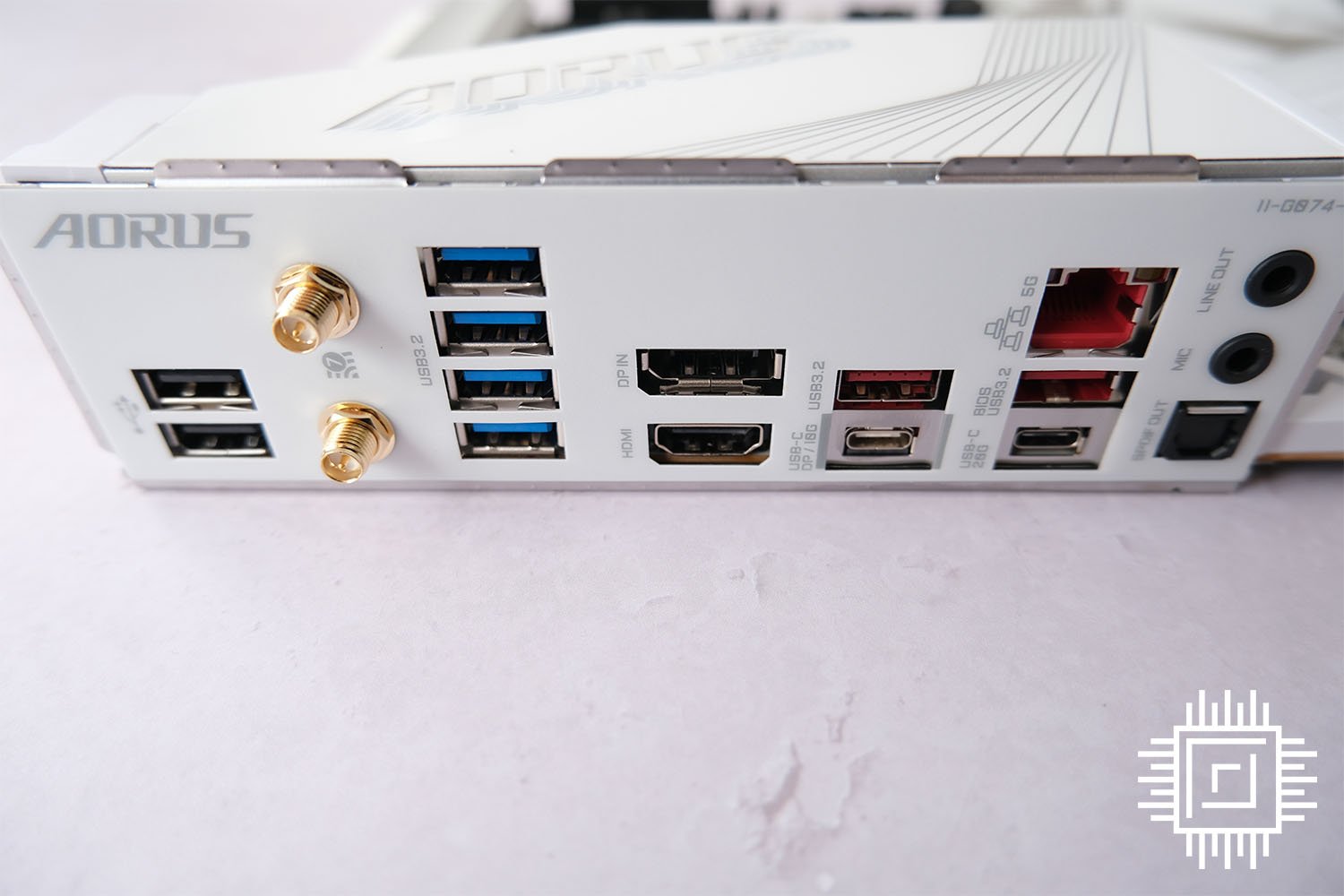 The content creator vibe – we guess the Pro is somewhat of a giveaway – is reinforced by expansive I/O. 5GbE Ethernet is a great addition that needs standardising on all decent motherboards, while ten USBs are plentiful. Shame there's no USB 4 or Thunderbolt 4 support, but you can add the latter through a discrete card attached to a PCB header. Aorus, instead, makes do with a Type-C port offering USB 3.2 2×2 20Gbps.
Directly to the left, the other Type-C, dubbed VisionLink, is equally interesting as it supports 60W Power Delivery and DisplayPort out over USB. By transferring video from your graphics card through to DP In, you can connect, say, a Wacom pen display via this single cable rather than having separate power, HDMI/DP and USB cabling. Handy for keeping clear of clutter.
Specification
Model
Gigabyte Z790 Aorus Pro X
ASRock Z790 Nova WiFi
Price
£380
£400
CPU power delivery
18-phase 90A
20-phase 100A
Rear mobo brace
No
Yes
Onboard debug display
No
Yes
Native M.2
5 (1x PCIe 5.0, 4x PCIe 4.0)
6 (1x PCIe 5.0, 5x PCIe 4.0)
SATA
4
4
USB 20Gbps
2 (I/O, board)
2 (I/O, board)
Total rear USB
10
10
LAN
1x 5G
1x 2.5G
Physical PCIe
1x x16 PCIe 5.0
1x x16 PCIe 4.0
1x x16 PCIe 3.0
1 x16 PCIe 5.0
1 x16 PCIe 4.0
1 x1 PCIe 3.0
Audio
ALC 1220-VB
ALC 4082
RGB
Yes, one section
Yes, two sections
USB 4
No
No
Thunderbolt 4
No
No
Wi-Fi
MediaTek Wi-Fi 7 MT7927
Intel Wi-Fi 7 BE200
Fan headers
8
8, including VRM fan
Video output
HDMI
HDMI
DisplayPort
Form factor
ATX
ATX
One fewer M.2 than an ASRock Z790 Nova WiFi is no great loss and is more than compensated for by 5GbE Ethernet. There's always a fine line between adding features without necessarily boosting the price to a level that hampers appeal – Aorus treads it carefully.
Firmware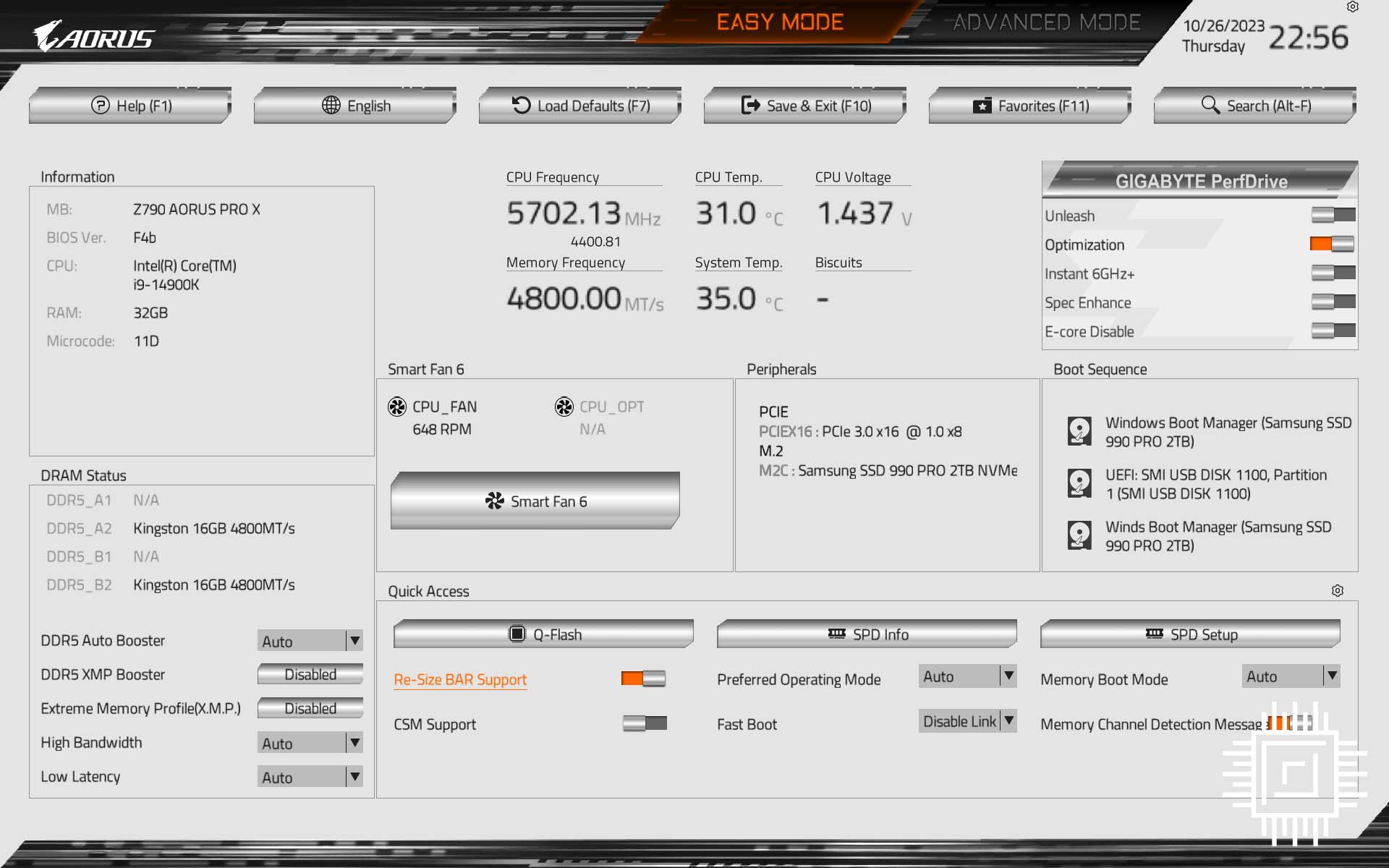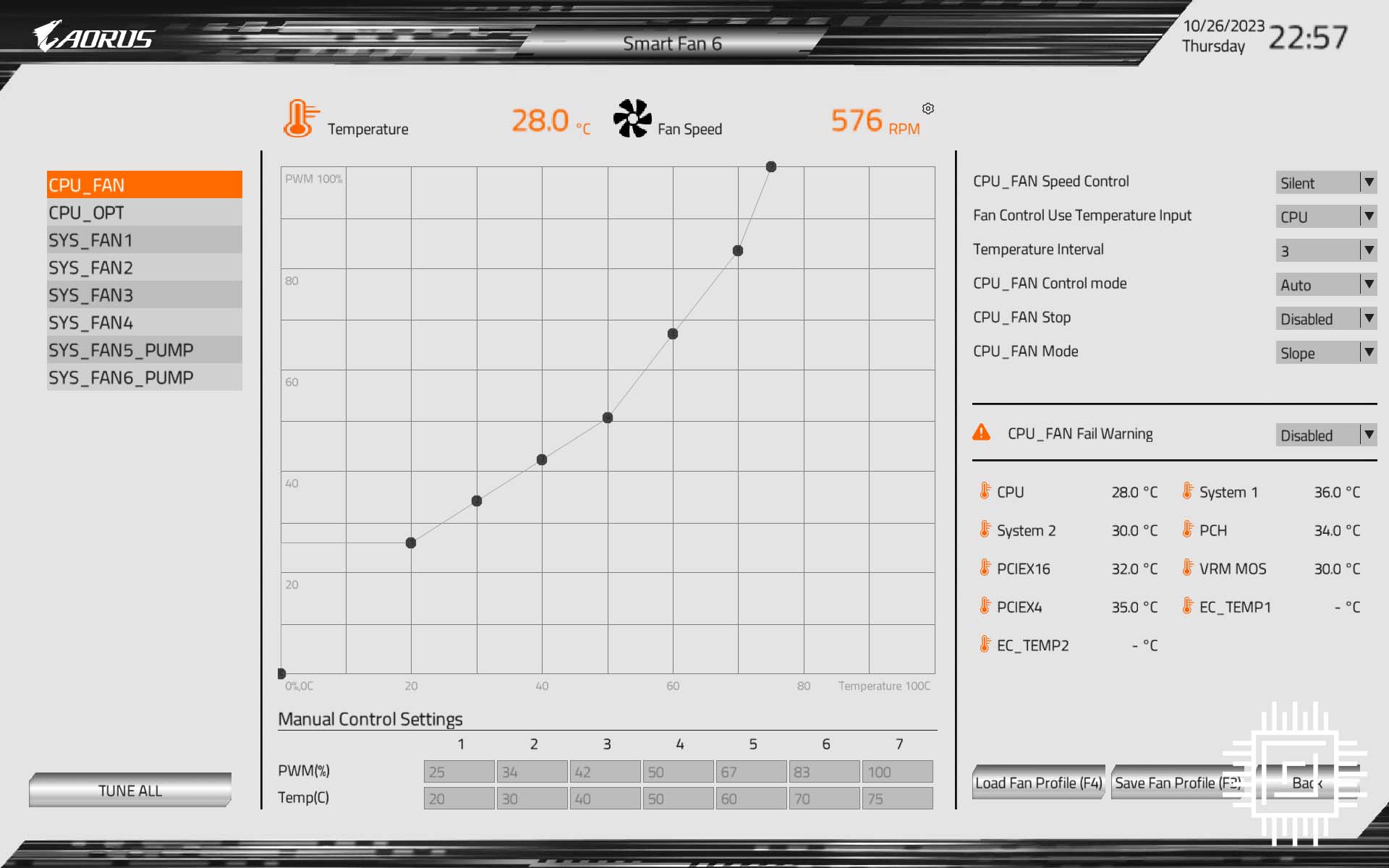 It's nice to see the firmware match the board's aesthetic. Navigation through these screens is nice and smooth, helped no doubt by the FHD resolution, and there's plenty of scope for fine-tuning to the nth degree. The F6 key brings up Smart Fan 6 controls, and it's here you can designate detailed fan profiles for custom cooling.
Performance
Benchmarking the Z790 Aorus Pro X against another competitive Z790 board is useful in evaluating whether there are manifest differences when using a high-wattage Core i9-14900K and GeForce RTX 4090 (536.99 drivers) tied to DDR5-6000 CL32 memory. This is arguably one of the finest desktop combinations money can buy.
| Benchmark | Gigabyte Z790 Aorus Pro X | ASRock Z790 Nova WiFi |
| --- | --- | --- |
| AIDA Read (MB/s) | 91,278 | 91,669 |
| AIDA Latency (ns, lower is better) | 67.5 | 67.6 |
| Cinebench 2024 1T (score) | 137 | 134 |
| Cinebench 2024 MT (score) | 2,222 | 2,219 |
| y-cruncher (time, lower is better) | 57.902 | 58.102 |
| 7-zip (MIPS score) | 199,650 | 200,081 |
| PCMark 10 (score) | 10,290 | 10,204 |
| 3DMark TS (score) | 33,217 | 33,157 |
| PCIe 5.0 SSD (MB/s) | 12,420 / 11,889 | 12,408 / 11,885 |
| Endwalker FHD (FPS) | 295 / 99 | 293 / 101 |
| Far Cry 6 FHD (FPS) | 150 / 130 | 152 / 129 |
| AC Valhalla (FPS) | 229 / 91 | 228 / 91 |
| TC: Rainbow 6 (FPS) | 470 / 357 | 475 / 360 |
| VRM temperature (°C) | 67 | 69 |
| Power idle / gaming (watts) | 62 / 460 | 61 / 465 |
For a board not purposely dedicated to the enthusiast, Pro X does a fine job of completing our benchmarks with impressive numbers in most tests. There are no anomalies, and you can switch from running professional applications into a bout of gaming safe in the knowledge performance will remain decent. The low VRM temperature and more than reasonable maximum power consumption stand out in a good way.
Conclusion
Geared more toward the content creator than gamer, Gigabyte successfully introduces many quality-of-life features for the Z790 Aorus Pro X. Super easy access to M.2 slots, a sensibly protected main PCIe x16, WiFi 7, 5GbE, and novel USB Type-C are all major plus points that you will like and appreciate.
General build quality is strong. We enjoy the juxtaposition between the off-white PCB, white heatsinks, and black used everywhere else. Though RGB is limited to one section, we can see Aorus has spent time thinking about it. Looking great in operation, this is a motherboard that deserves to be shown off.
About the only thing missing are onboard buttons, but that's excusable because Pro X mines a different seam segment than the usual boards arriving in our labs.
We recommend the Gigabyte Z790 Aorus Pro X for those that use their PC for work during the day and games at night. If that's you, be sure to give this board a good look.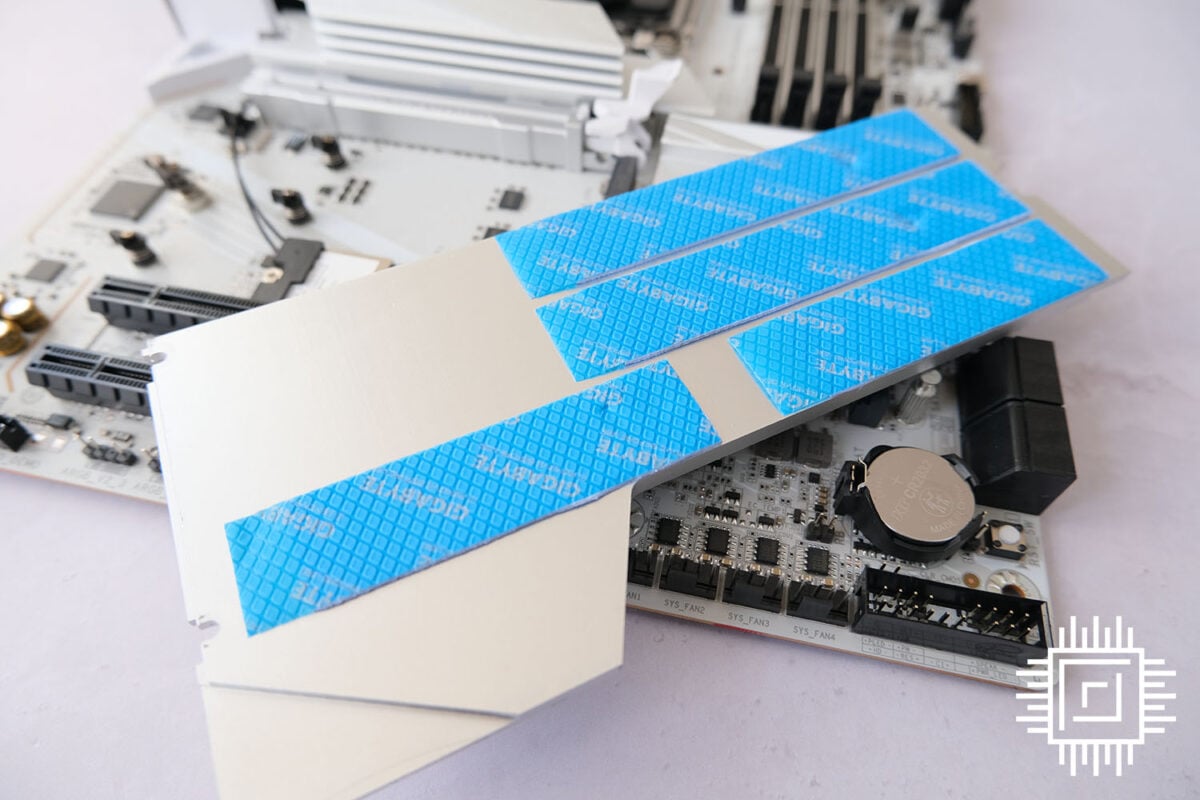 Gigabyte Z790 Aorus Pro X
Verdict: Looking cool, this is a solid motherboard for content creators building a top-notch PC.
---
---
Club386 may earn an affiliate commission when you purchase products through links on our site. This helps keep our content free for all.
Rest assured, our buying advice will forever remain impartial and unbiased.