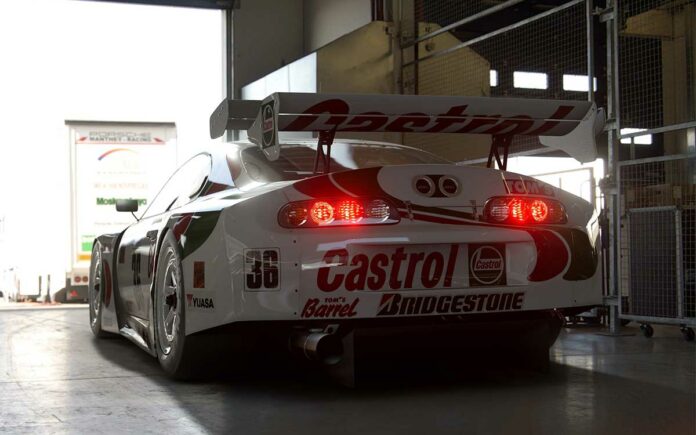 Ready to return to the tracks in Gran Turismo 7 this weekend? You might be out of luck, as the PlayStation hit has been offline for the past 24 hours amid "extended server maintenance."
Developer Polyphony Digital has confirmed that the issue was introduced as part of the latest game update, version 1.07, and no timescale for a permanent fix has yet been provided.
The blockbuster nature of such high-profile releases can lead to praise and despair in equal measure. Earlier this month, reviewers widely hailed Gran Turismo 7 as simply stunning. Fast forward a couple of weeks and the same title is now barely running, and fan furore has been quick to follow.
Owners of the £70 game have taken to Reddit to express their displeasure, and server maintenance is but one complaint. Reddit users delving into patch 1.07 have noted that in-game currency rewards for completed races have plummeted, further fuelling criticism of the game's myriad microtransactions.
"We are extending today's scheduled maintenance for the Gran Turismo 7 servers," said Polyphony in a brief statement. "We ask for your patience while we work to complete the maintenance."
[Update] And we're back! 30 hours after the initial faux pas, patch 1.08 has been released to resolve the issue.
Addressing the problem, Gran Turismo producer Kazunori Yamauchi said: "Immediately before the release of the 1.07 update, we discovered an issue where the game would not start properly in some cases on product versions for the PS4 and PS5."
"This was a rare issue that was not seen during tests on the development hardware or the QA sessions prior to the release, but in order to prioritize the safety of the save data of the users, we decided to interrupt the release of the 1.07 update, and to make a 1.08 correctional update."
In a vague response to microtransaction concerns, Yamauchi adds "the pricing of cars is an important element that conveys their value and rarity, so I do think it's important for it to be linked with the real world prices."
Additional content, race events features intended to "constructively" allay concerns are said to be in the works, but no details were forthcoming at the time of writing.