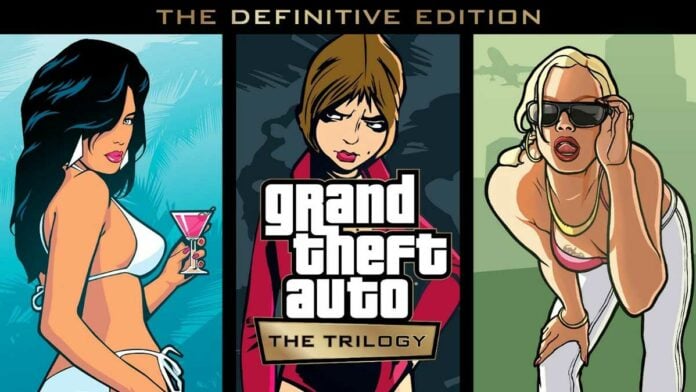 Rockstar Games has belatedly addressed numerous issues plaguing Grand Theft Auto: The Trilogy with a bumper patch bringing a huge list of improvements to all platforms.
The update, now available on PC, Nintendo Switch, Xbox One, Xbox Series S|X and PlayStation 4/5, includes fixes for "a number of collision issues," as well as better stability and "improved game performance across all platforms."
A detailed list encompasses a wide range of bugs that had affected all three of the trilogy's games. Launched back in November 2021, the triple-pack compilation invited gamers to return to Grand Theft Auto III (2001), Grand Theft Auto: Vice City (2002), and Grand Theft Auto: San Andreas (2004), but each title was marred by technical problems that inevitably led to mixed reviews.
Rockstar has faced an ongoing backlash from frustrated gamers and has spent the past few months working to fix a title that in hindsight was far from ready for release.
Post-launch patches have become a regular occurrence for the gaming industry, and continue to serve as a genuine source of frustration for day-one gamers. One of the most hyped titles in recent years, Cyberpunk 2077, proved to be riddled with bugs and is still being patched over 12 months later.
In addition to delivering a poor experience upfront, gamers are typically forced to download huge updates after the fact. On PC, the latest patches for the Grand Theft Auto Trilogy weigh in at around 19GB for San Andreas, 9GB for Vice City and 4GB for GTA III.
Still, Rockstar's classics might be worth revisiting while FromSoftware attends to the stuttering issues blighting the PC version of Elden Ring.