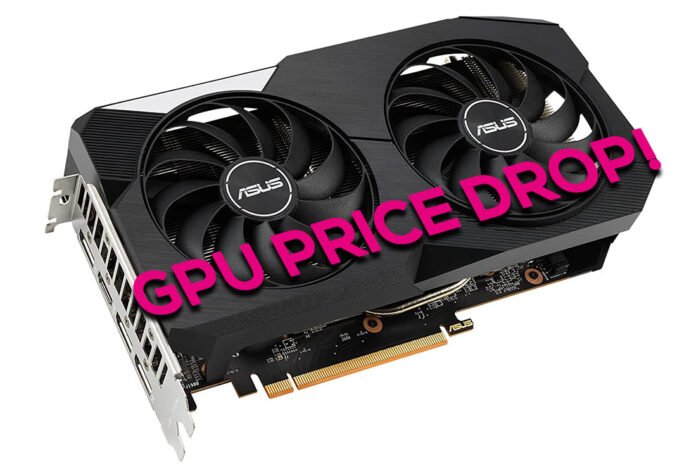 Radeon RX 6650 XT
---
"The AMD Radeon RX 6650 XT desktop graphics card has 32 compute units & ray accelerators, 32 MB of new AMD Infinity Cache, and a game frequency of 2,410 Mhz."
We earn a commission if you make a purchase, at no additional cost to you.
The costs of building a PC have tumbled steadily throughout 2023, with CPUs, memory and SSD storage all coming down to hugely attractive price points. Graphics cards have thus far remained the outlier, but the tide is beginning to turn, and the savvy gamer can now bag a genuine bargain.
Arguably the best example right now is AMD's Radeon RX 6650 XT. Said card is readily available from an array of partners for under £250, but pay particular attention to the Asus Dual model. Listed for £238 at Amazon UK, the Asus RX 6650 XT is also eligible for £25 cashback, bringing the total cost down to under £215!
Why the sudden drop? Graphics card manufacturers had been reluctant to reduce prices due to excess stock in the channel, yet the arrival of AMD's aggressively priced Radeon RX 7600 has put a cat firmly among the pigeons. £259 for a brand-new 1080p GPU has had an immediate effect, and existing cards are having to go low in order to shift older stock.
You will no doubt have heard 8GB cards are about as useful as a chocolate teapot, but such mumblings couldn't be further from the truth. Very few titles currently call for more memory at the ubiquitous 1080p resolution, and for a great many gamers, cards such as Radeon RX 6650 XT continue to offer a meaningful upgrade path at relatively low cost.
To give you an idea of how a hefty price cut impacts overall rating, here's how the Asus Radeon RX 6650 XT fares in our UK GBP value chart, which divides average 1080p framerate across a range of games by current price: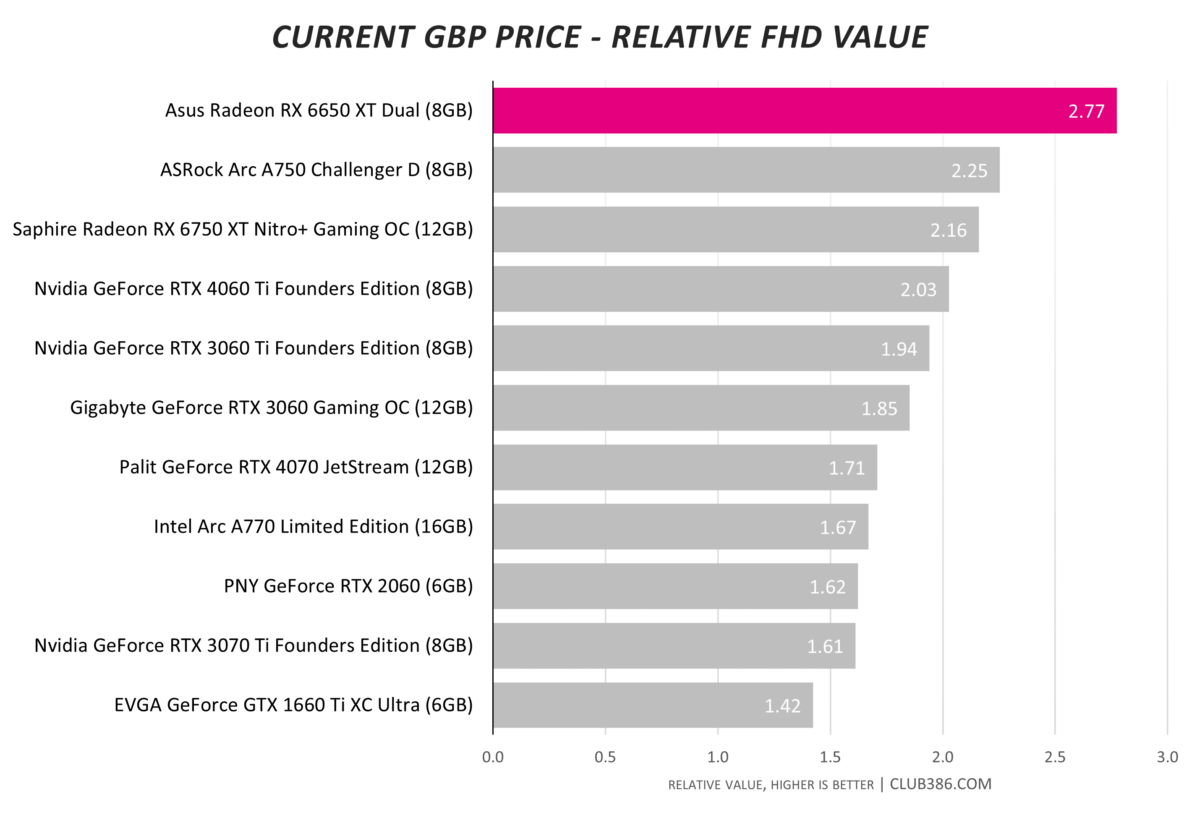 Quite a jump, wouldn't you say? Whether or not the price creeps any lower remains to be seen, but those who've waited a long ol' while for a graphics card upgrade should keep an eye out in the coming weeks and months. We'll keep you updated here at Club386.