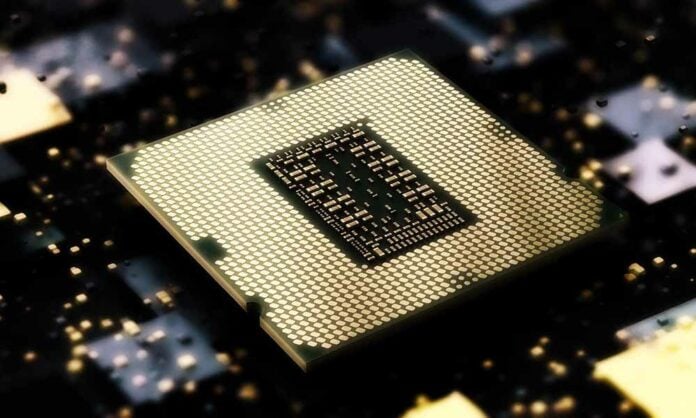 Leaks tend to proliferate as we inch closer to the launch of key products. Intel's 13th Gen Core processors are primed for mobile and desktop computers and likely coming to market in October this year. Using the Raptor Lake codename, up to eight hyperthreaded P-cores will be integrated alongside 16 non-hyperthreaded E-Cores based on a newer Gracemont architecture. That's all well and fine, and it's expected 13th Gen Core will be faster than 12th Gen Core (codenamed Alder Lake) on an ISO basis, but it appears Intel has also managed to increase across-the-stack frequencies without having to move to a more advanced manufacturing process.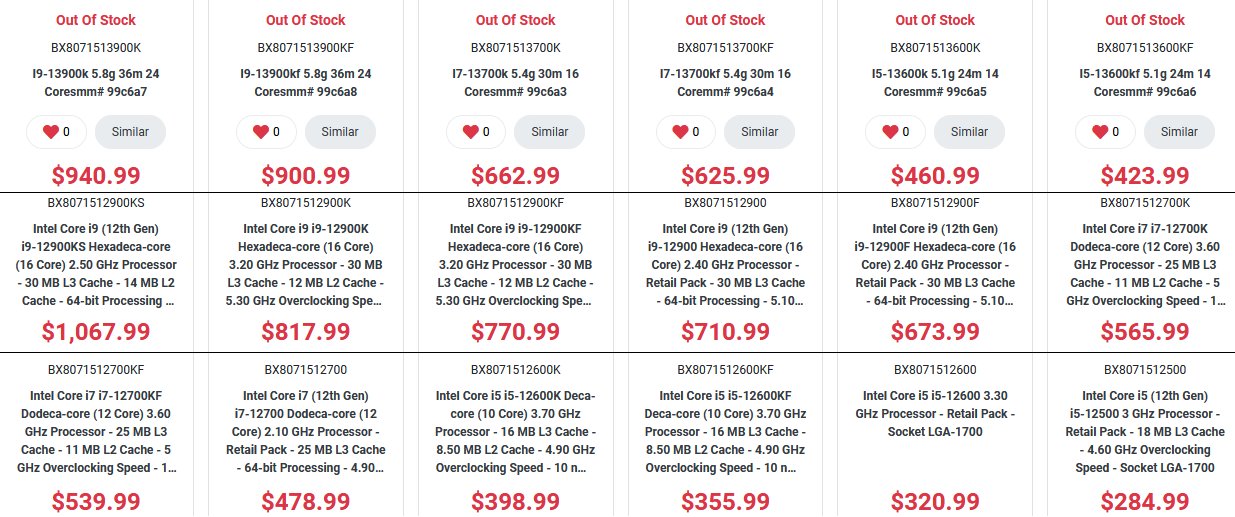 Reinforcing higher peak frequencies, a Canadian retailer has posted pricing and important extra information about six upcoming 13th Gen Core CPUs, shown on the top line and naturally identified as being out of stock.
The first point of note is the 5.8GHz peak speed for Core i9-13900K, which is the highest we've seen from any desktop processor to date and comfortably faster than the 5.5GHz posted by this generation's finest chip, Core i9-1200KS. It is likely Intel is scaling up power and voltage by a notch or two compared to Alder Lake so having a near-6GHz boost speed, usually for one or two cores, is within the realms of possibility.
Moving down, Core i7-13700K is reckoned to boost to 5.4GHz and Core i5-13600K to 5.1GHz representing an additional 400MHz and 200MHz over equivalent chips from the 12th Gen stack. More cores, more IPC and more frequency.
A word on pricing. The $940 currently attributed to the best of Raptor Lake means it's just over 10 per cent more expensive than 12900K. Bear in mind these are pre-order figures and open to change, but we do expect like-for-like 13th Gen Core processors to be marginally more expensive than their immediate predecessors.
Roll on October!