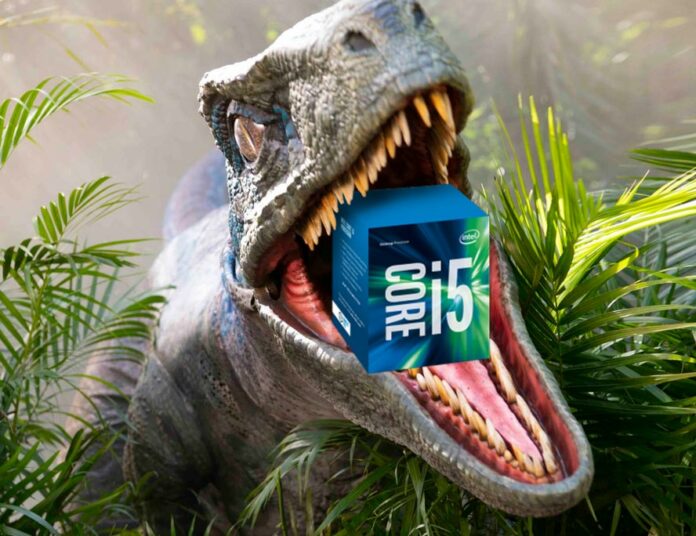 It's been known for a while that motherboard manufacturers are gearing up for Intel 14th Gen Core CPUs arriving later in the year. With major players having supporting BIOSes in place already, the only question left to answer is when do these high-performance processors actually arrive on the scene? Reliable leaker ECSM – or Enthusiastic Citizen to friends – reckons we'll see 14th Gen Core K-series parts in the week commencing October 16, 2023, with non-K to follow at the start of 2024, coinciding with the annual CES show. Such moves are consistent with how Intel has historically launched recent desktop CPUs.
As a recap, Intel 14th Gen Core is the model naming first being taken up by Raptor Lake Refresh processors. Based on existing technology and using the standard LGA1700 form factor, they are a drop-in upgrade on today's 700-series chipsets. It is unclear at this point whether manufacturers will roll out support on 600-series chipsets, though we're sure to see a flurry of compatible BIOSes closer to launch time.
Raptor Lake Refresh represents a minor performance uptick over in-field Raptor Lake. Word on the street is they'll have higher boost frequencies, faster DDR5 memory support, and WiFi 7. Certainly not enough to make users of present 13th Gen Core processors jump ship immediately.
One interesting morsel from Enthusiastic Citizen's prognostication is the emergence of the so-called Intel Core i7-14700K. It is rumoured this chip is outfitted with a new configuration comprising eight Performance cores and 12 Efficient, meaning a 28-thread processor whose core layout has not been witnessed before. As a comparison, today's Core i7-13700K uses an 8P+8E topology. An extra four Efficient cores aren't to be sniffed at, especially if they're higher clocked than today's mainstream champ.
In other soothsaying activities, Enthusiastic Citizen goes on to say there is no update for true next-gen Arrow Lake CPUs, though they expect Z890, B860 and H810 chipsets to provide support for this new-socket chip. H870, it appears, doesn't get a look in.
Last but not least, EC reckons there is no chance we'll see AMD's Zen 5 CPU architecture this year. That's not surprising, of course, as AMD's latest roadmap indicates a 2024 launch.