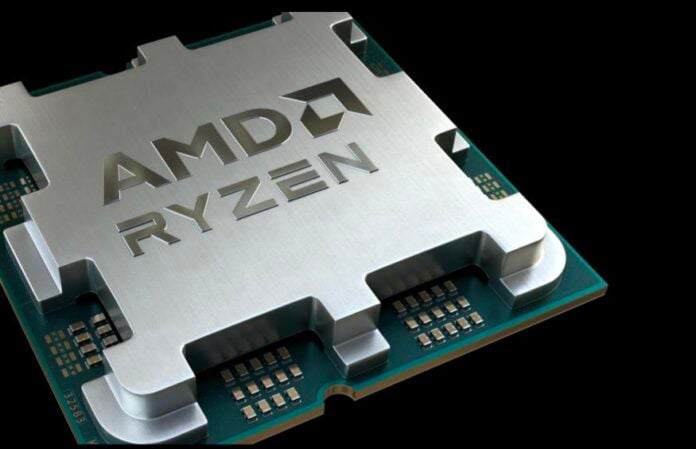 AMD's last major CPU roadmap update occurred in June 2022. At that time, Ryzen 7000 Series was a mere PowerPoint and, looking further out, the Zen 5-architectured successor was simply known as Granite Ridge and built on an 'advanced node.' Shifting a year on, AMD has fleshed out the next generation of desktop CPUs and formally recognised that Zen 5 will be productised as Ryzen 8000 Series and use 'Navi 3.5' graphics for select SKUs.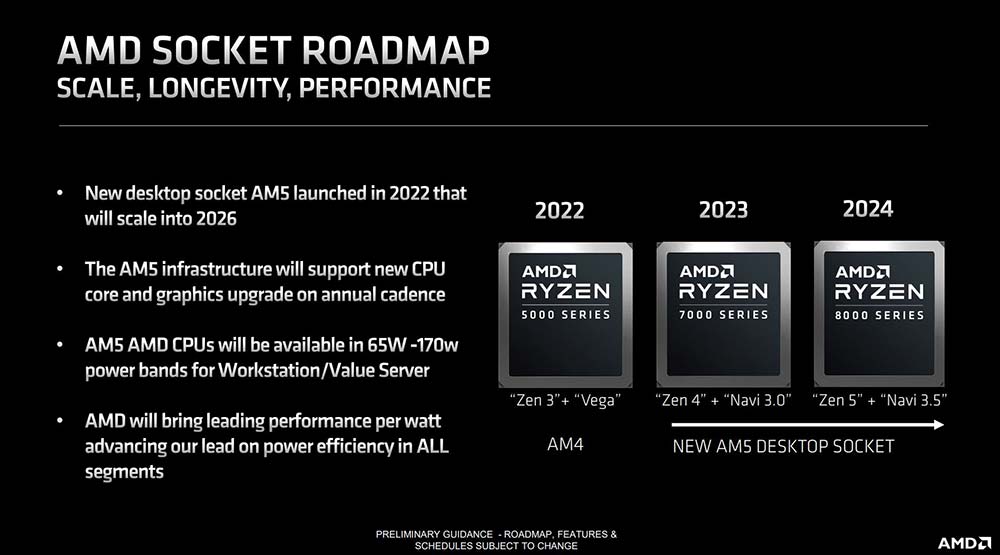 Surety of information comes from this slide that was presented during a 'Meet The Experts' event with retail partners, as noted by Twitter sleuth harukase5719, and confirms much of what we already know. AMD has been on record as stating the AM5 platform, launched in conjunction with Ryzen 7000 Series CPUs, will be in service past 2025. That translates into 2026, going by the slide, which begs the question whether Zen 6 will also use AM5?
Reading between the lines, Ryzen 8000 Series will be fabricated on a 3nm process from TSMC and released at some point next year. All of today's Ryzen CPUs integrate some form of graphics, ostensibly for display duties, though they're based on Navi 2 (RDNA 2) technology, not 'Navi 3.0,' as shown on the slide above. Perhaps AMD is referencing mobile SKUs from the Phoenix family, productised as Ryzen 7040U, which do indeed carry Navi 3.0 / RDNA 3 graphics. In the same vein, we suspect Zen 5's 'RDNA 3.5' will also reference mobile variants that are currently known by the codename Strix Point.
Now's a great time to invest in the long-living AMD AM5 ecosystem – CPUs, DDR5, and motherboards are all available at great prices, and you're safe in the knowledge that a potential next-gen CPU upgrade is easy because the underlying platform doesn't change.