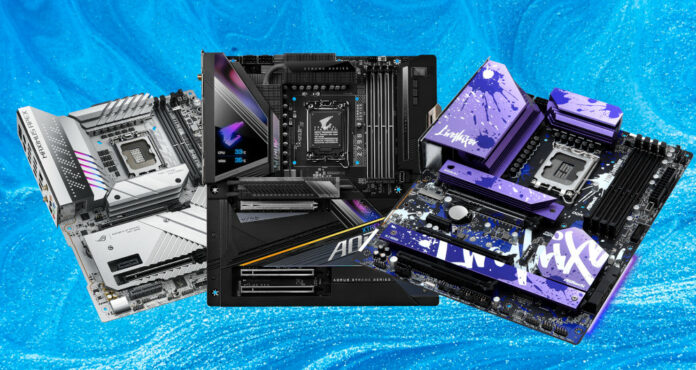 ASRock, Asus, and Gigabyte have announced support for Intel's next-gen Raptor Lake refresh processors – allegedly known as 14th Gen Core – on existing Z790, Z760, and B660 boards.
With Intel's upcoming CPUs expected to launch this October, manufacturers are scrambling to provide compatible firmware updates to offer day-one support to interested customers. At least a few motherboards from known brands have already been confirmed, namely ASRock's B760M PG Sonic WiFi, Asus's ROG Maximus Z790 Apex, and Gigabyte's Z790 Aorus Elite AX.
In our opinion, the processors need to offer a 10 per cent performance uplift to be worthwhile, since AMD's AM5 platform will live for many years, promising CPU upgrades and significantly more performance down the line.
Three Intel generations on the same board? Well, to be fair, it's two plus a refresh, but nonetheless, three CPU lineups operating under the same chipset / motherboard is great. Proper competition is good for the consumer and for the planet in general. Jokes aside, this is excellent news for 12th and 13th Gen Core owners, of course, who can upgrade to a more modern CPU, even if it only offers small uplifts.
And besides, not everyone has the latest and greatest i9-13900KS chip, so someone with an i3-12100F would see substantial performance improvement after switching to a hypothetical i7-14700K, assuming the motherboard receives BIOS support. As you may know, all products are not treated equally, so while a Z790 board is likely to be updated, cheaper B660 and H610 could be sidelined due to hardware limitations or simply lack of value.
In any case, we can't wait to put our hands on these Raptor Lake refresh CPUs. We can but hope they bring meaningful performance gains for gamers and professionals alike.