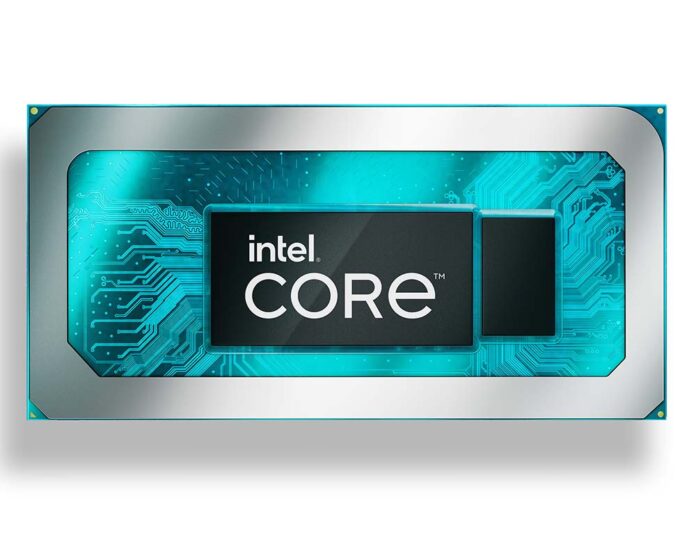 Intel looks to beef up high-performance 12th Gen Core H-series mobile chips with a 16-core, 24-thread Alder Lake solution known as Core i9-12900HX. It's bit of a beast.
The current H-series mobile line-up is headlined by Core i9-12900HK comprising six hyperthreaded Performance cores alongside eight Efficient (6P+8E). Leading to 20 total threads per clock cycle, together with decent speeds when housed in premium gaming laptops, this 45W chip is certainly a powerhouse. Nevertheless, performance is shy of the best Alder Lake desktop processors because they carry a more powerful 24-thread architecture made possible by adding two more Performance cores (8P+8E).
This distinction is important as, going by a Geekbench 5 submission on March 10, Intel is planning on launching the fastest mobile processor yet – Core i9-12900HX. Said chip also carries the same 8P+8E topology present in best-in-breed processors, and it's a power-restrained version of the latest desktop Core i9.
Likely using 65W Core i9-12900 as a base, Intel can comfortably move the intrinsic 24-thread power over to the most performant gaming laptops by changing the socket to a BGA form factor.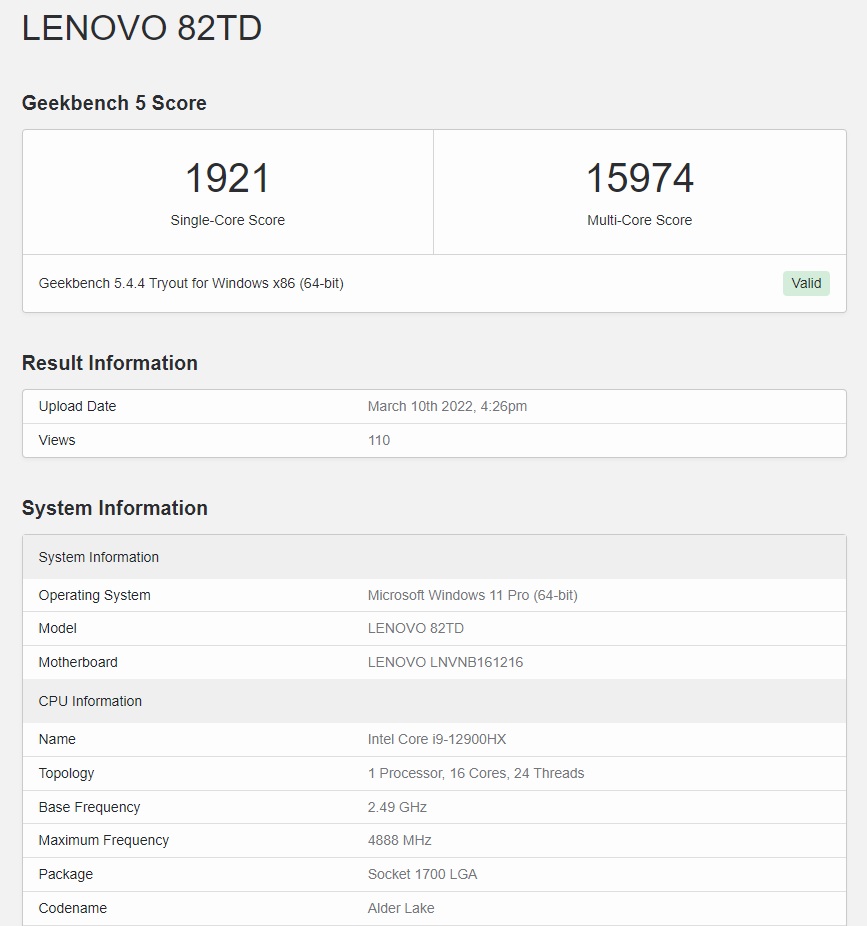 Massive performance
Single- and multi-threaded scores of 1,921 and 15,974, respectively, naturally put it a little above a well-configured laptop featuring the Core i9-12900HK, but differences are not vast. It's likely this HX model still has more gas in the tank, though we don't know what power rating it is being tested at.
Putting the MT performance into wider context, we achieve a near-identical score using a Ryzen 9 5950X running 32 threads flat out. Think about that for a second; a laptop chip matching the huge muscle of AMD's best mainstream desktop processor.
Configured inside a Lenovo 82TD notebook also featuring a GeForce RTX 3080 Ti (GA103) laptop GPU, the line between desktop and mobile becomes increasingly narrower.