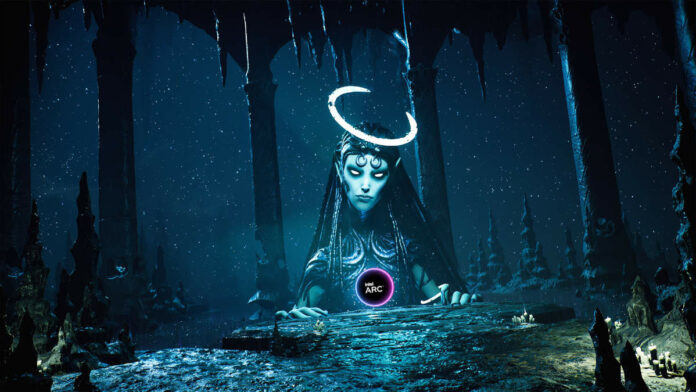 Intel's Arc GPU Graphics driver version 101.4575 initially released over the weekend as a beta driver for Arc A-Series and Iris Xe GPUs. While the latest driver still carries the same version number, it now features a WHQL stamp of approval, plus Intel took the opportunity to add Game On support for the latest titles, namely Ratchet & Clank: Rift Apart and cult-favourite Remnant 2.
Comparing the two release notes, from what we can tell the list of "fixed issues" and "known issues" appears to remain the same as before, except for the addition of Game On support for the two new titles. Same-same but different.
Additionally, Ratchet & Clank: Rift Apart launches early next week on July 26 and is both a sequel to the 2016 Remake released on PS4 and a launch title that arrived nearly two years ago for the PS5 console. I have great memories of the furry Lombax and his metallic side-kick and I'm pretty sure a great number of PC players are excited to experience the action-adventure platformer as well.
Made by none other than Insomniac Games, It has everything you want in a triple-A title and more. From cutesy Pixar-like anthropomorphic characters, to beautifully-rendered, action-packed worlds, as well as exciting combat and engaging interdimensional puzzle mechanics. Plus a well-written story that'll have you chuckling from start to finish.
The PC port will feature a few extra quality-of-life additions such as ray-traced shadows, ray-traced ambient occlusion, as well as triple-screen and ultrawide support. Not forgetting to mention, the latest technologies including ultra-fast DirectStorage 1.2 support, and temporal upscaling solutions from Nvidia DLSS 3, AMD FSR 2 and Intel XeSS. Swell.
On the other side of the spectrum, Remnant 2 is a sequel to cult classic, co-op shooter Remnant: From the Ashes. I like to think of it as a third-person, looter shooter version of dungeon crawlers like Diablo 4. The game has both style and substance, cleverly mixing procedurally generated environments with traditional, beautifully handcrafted levels, ensuring no players will experience the same playthrough. Ingenious.
Playable either solo or co-op with two other friends, I feel it's better to go at it with a few buddies because the game features a cool class system that plays to one another's strengths when taking on the deadly creatures and freakishly wonderful god-like bosses. It also features exciting gameplay mechanics with a mix of methodical and frenetic ranged and melee combat, plus we can't forget epic loot that comes in the form of unique gear and weapons. Remnant 2 launches July 25, sign me up!
Nonetheless, Intel Arc Graphics driver 101.4575 WHQL is available for download here.
Meanwhile, the changelog can be found down below:
Gaming Highlights
Intel Game On Driver support on Intel Arc A-series Graphics for:
Ratchet & Clank: Rift Apart
Remnant II
Fixed Issues
Intel Arc Graphics Products:
Halo Infinite (DX12) may experience application freeze or crash after loading to game menu.
Streaming Dota 2 (DX11) using XSplit Broadcaster may exhibit corruption in Game Capture mode.
Known Issues
Intel Arc Graphics Products:
Shadow of The Tomb Raider (DX11) may experience an application crash after loading to game menu.
System may hang while waking up from sleep. May need to power cycle the system for recovery.
GPU hardware acceleration may not be available for media playback and encode with some versions of Adobe Premiere Pro.
Topaz Video AI may experience errors when using some models for video enhancement.
Blender 3.6 may experience an application crash during render operations when Hardware Ray Tracing is enabled.
Adobe After Effects may experience an application crash during render operations.
Intel Iris Xe MAX Graphics Products:
Driver installation may not complete successfully on certain notebook systems with both Intel Iris Xe + Iris Xe MAX devices. A system reboot and re-installation of the graphics driver may be required for successful installation.
Intel Core Processor Products:
Call of Duty Warzone 2.0 (DX12) may exhibit corruption on certain light sources such as fire.
Arc Control Fixed
Arc Control may become unresponsive after a driver upgrade. A workaround is to perform a clean driver installation using Display Driver Uninstaller.
Arc Control Known Issues
Using Arc Control Studio capture with certain games may incorrectly generate multiple video files.
With Intel Arc Control installed, systems may experience slightly higher than expected power consumption during system sleep or hibernate.
May observe "could not stop Highlights" notification when stopping Auto-Game Highlights.
The Camera on-screen preview may incorrectly persist when switching between Desktop and Overlay modes.
The "Connector" type in the Display page may incorrectly show DP when using an HDMI display connection.
May observe "stream has already ended" pop-up after the power events with Capture/Highlights/Broadcast toggle on.