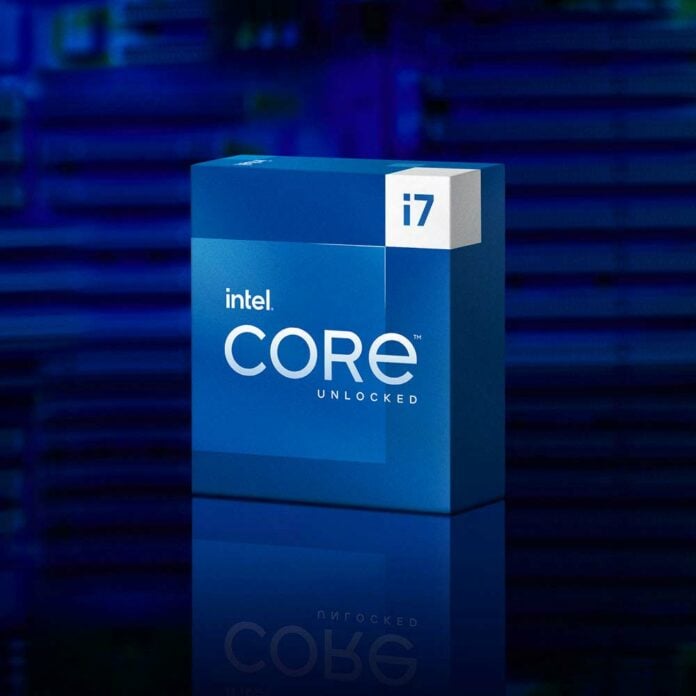 It's no secret Intel is readying the first slew of 14th Gen Core chips for release in the next few months. Based on the tweaked Raptor Lake refresh architecture, the expectation is they'll offer marginally higher clocks and, depending upon SKU, more cores than today's regular Raptor Lake. A concrete indication of this philosophy is witnessed by a Chinese tech enthusiast getting their mitts on a supposed Core i7-14700K and doing the right thing by benchmarking it.
Trying to fly under the radar by naming this mid-range RPLR chip as 'Core i7-13700KS,' the video review has since been deleted on bilibili.com, though not before screengrabs showing all-important performance and power were grabbed.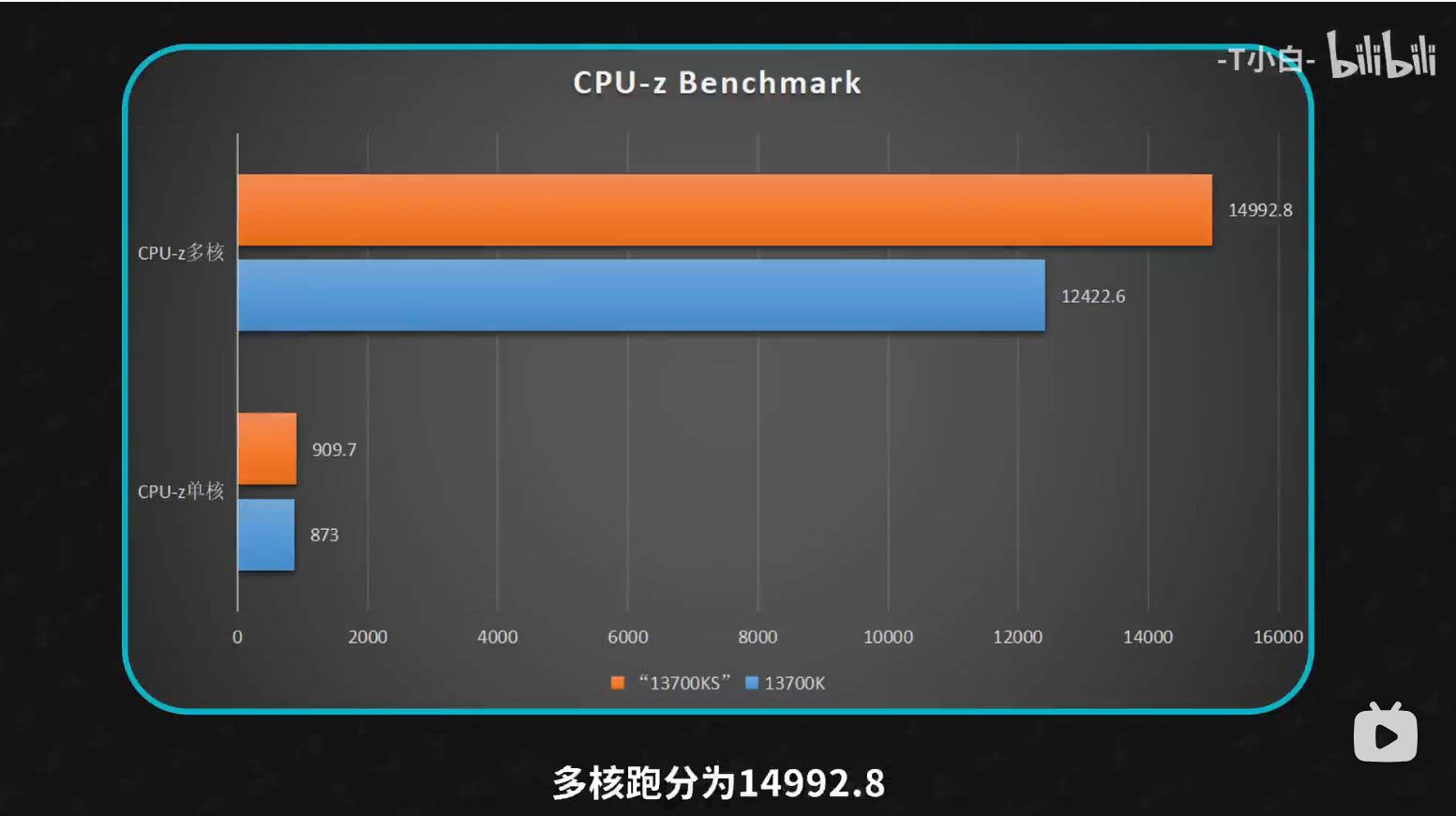 We know the new chip is a Core i7-14700K, and not Core i7-13700KS, as it features eight Performance cores and 12 Efficient cores, for a total thread count of 28. Today's Core i7-13700K – a mighty fine CPU in its own right – ships with the same eight Performance cores but only a matching eight Efficient, leading to a lesser 24-thread capability.
This extra four-core advantage goes some way in explaining how Core i7-14700K is significantly faster in multi-threaded tests, where it is 14.3 per cent speedier in all-core Cinebench R23. As Club386 has already tested an extensive number of CPUs with this same benchmark, Core i7-14700K looks set to be on the heels of the powerful AMD Ryzen 9 7950X and a lot faster than Intel's Alder Lake's champion Core i9-12900KS. Impressive.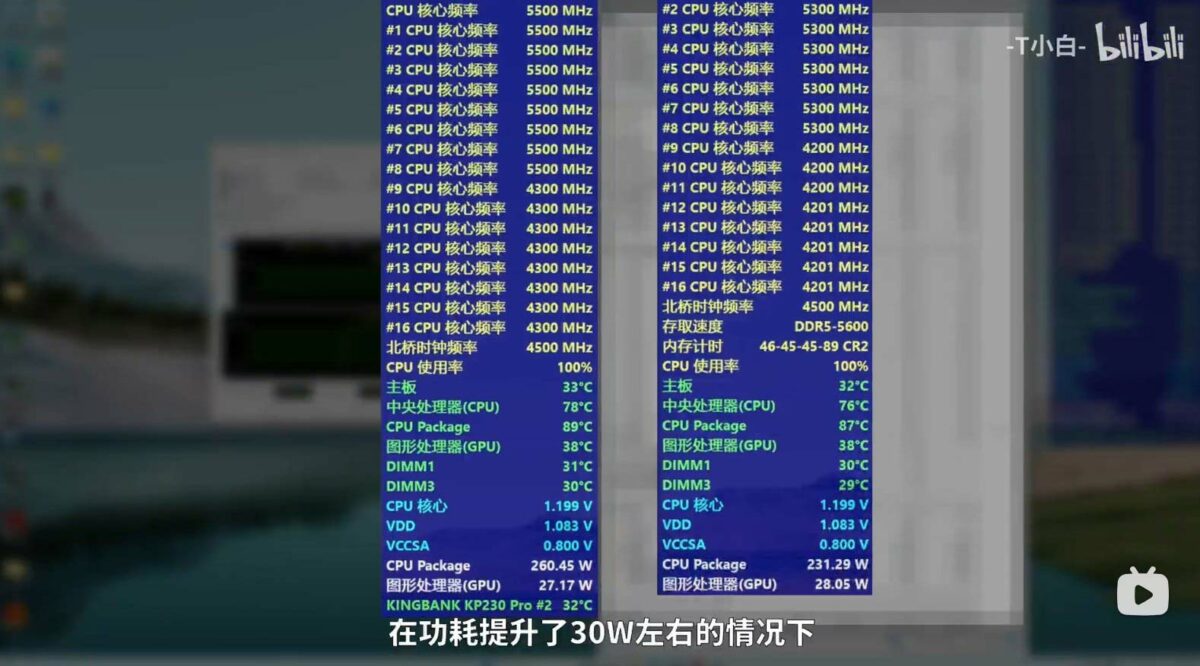 Another reason why 14700K does well rests with higher core speeds. According to the above screengrab, we're seeing both a higher peak speed of 5.5GHz and all-core 4.3GHz, which is 200MHz and 100MHz, respectively, loftier than 13700K. That said, the tester notes power consumption is almost 30 watts higher.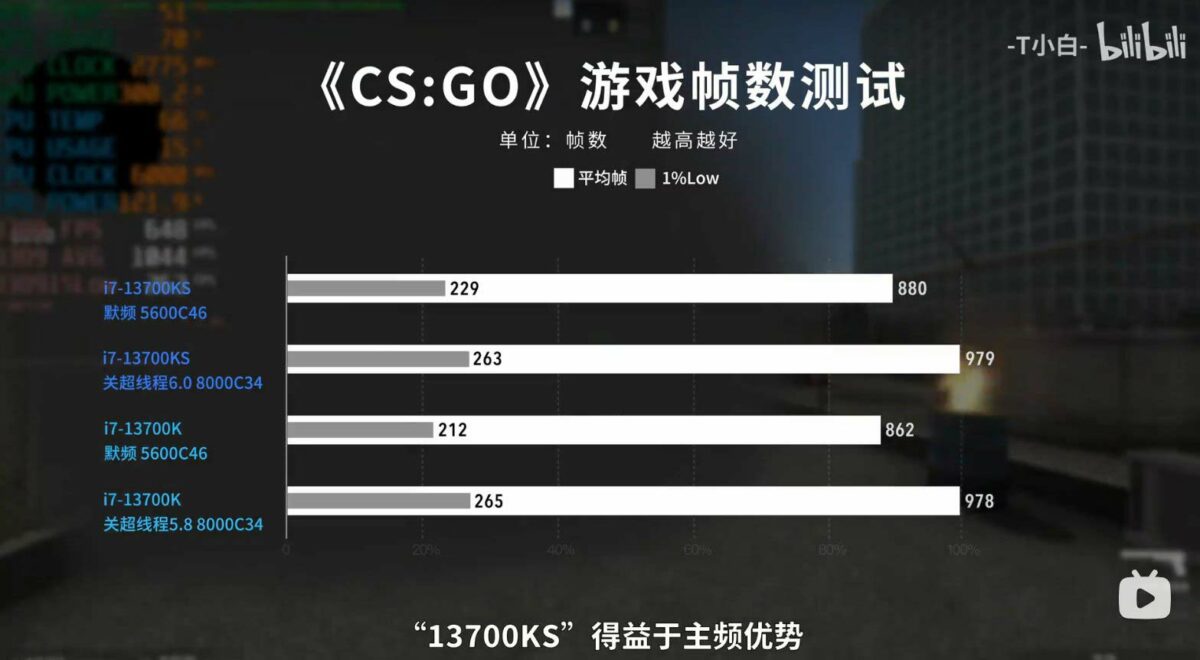 Switching out to gaming, 14700K isn't that much faster, reporting an extra 18fps in CS: GO. Cranking up memory speed to an excellent DDR5-8000 CL34 pushes the average to 979fps, though note how well a genuine 13700K does in a similar configuration.
We'll know a heck of a lot more in two months when Core i7-14700K actually goes on sale. For now, expect a solid uptick in multi-thread performance within Intel's mainstream stack.