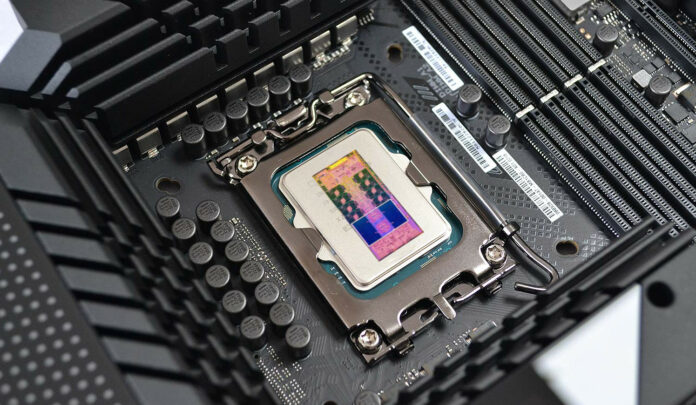 New leaked specs for Intel's upcoming Raptor Lake-S Refresh CPUs – officially 14th Gen Core – show similar core configurations to current generation chips, contrary to what was rumoured recently.
According to Benchlife, Big Chief Core i9-14900K will feature 8 P-Cores and 16 E-Cores clocked at 3.2GHz base and 6GHz boost, alongside 36MB of Intel Smart Cache plus a 125W TDP. In other words, the same core-and-thread configuration as today's Core i9-13900K, but enhanced with a 200MHz frequency bump over its predecessor.
Core i7-14700K doesn't change configurations from the previous rumour, meaning it's mooted to carry 8 P-Cores alongside 12 E-Cores clocked at 3.4GHz base / 5.6GHz boost and 33MB of cache, which is 3MB higher than i7-13700K.
Finally, i5-14600K is, once again, not offering anything exceptional, coming with a 6-P / 8-E floorplan clocked at 3.5GHz / 5.3GHz boost alongside 24MB cache. This matches Core i5-13600K, though at least the frequency gains 200MHz here too.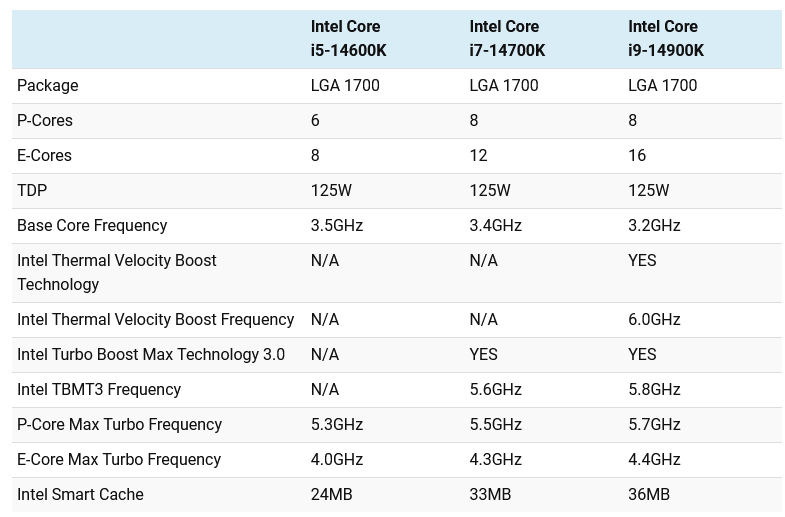 These specs unfortunately contradict what RedGamingTech (RGT) has received from his sources, which talked about two extra P-Cores on the i3-14100 and i5-14600K, resulting in 6-P / 0-E and 8P / 8-E configurations, respectively. A reminder to always take leaks and rumours with a pinch of salt.
To be clear, both are unofficial info, so there is a chance RGT sources are still correct. This new rumour seems much more plausible as the previous specs meant that Intel's mid-range would cannibalise its high-end offerings, especially among gamers who don't need the extra efficient cores offered by the i7 and i9 families.
Intel's 14th Gen Core chips are expected to hit retail in October, and should bring, depending upon model, more E-Cores, cache, and frequency while using the same LGA 1700 socket, which perfectly suits the 'Refresh' nomenclature.