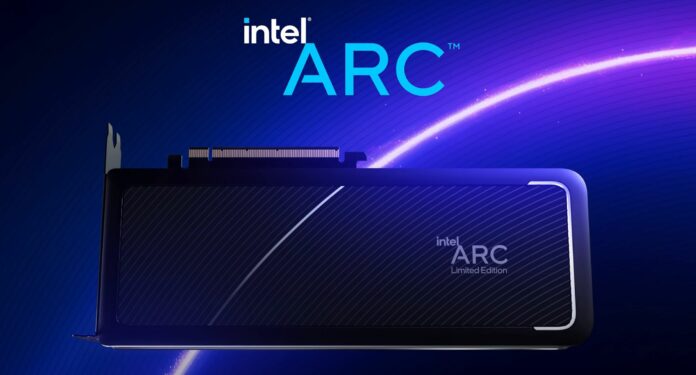 A supported GPU listing present in Intel's latest beta Arc software drivers spills details on upcoming GPUs. For particular interest to desktop users looking toward Intel to provide much-needed competition in the discrete GPU space, the driver lists upcoming Arc A770, A750, and A580 as performance champions.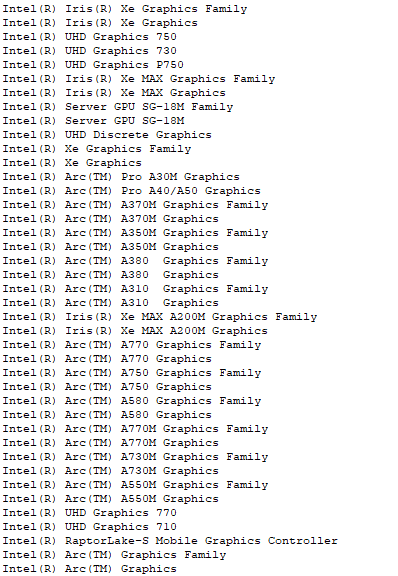 Many of the new Arc references appear in the 30.0.101.1732 driver dated May 13, and we can assume A770 cards will carry the full payload of the ACM-G10 die, comprising 4,096 shaders and a 256-bit bus to GDDR6 memory.
Intel has only publicly mentioned mobile variants A350M, A370M, A550M, A730M and A770M before, so further news of desktop GPUs in the most recent driver offers guidance on model numbering. Nevertheless, it is too early to be carried away with multiple desktop GPUs as Intel has confirmed they will be delayed until late summer, with the initial batch going straight to Chinese OEMs. Bad news for the gamer, but good news for rivals AMD and Nvidia, who will likely put up their next-generation GPUs against late-in-the-game Arc.
The presence of Arc Pro A40/50 is interesting, suggesting professional variants destined for the desktop workstation market, but no other information is known.
Bottom line is Intel's launching more Arc GPUs than previously thought, yet when they actually arrive at market is still up for conjecture.