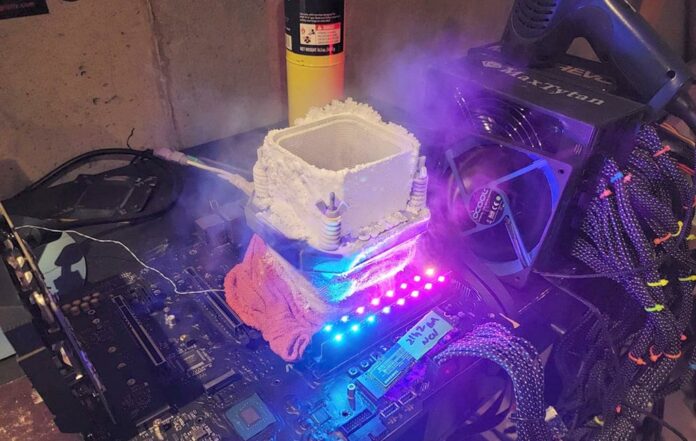 We are sure Intel and AMD would both like to boast of having the fastest 16-core consumer CPU for Cinebench rendering. As luck would have it, overclocking expert Splave (Allen Matthew) has good news for both of them – the Intel Core i9-12900K and AMD Ryzen 9 5950X can boast of achieving a world record Cinebench R20 score of 15,664 points.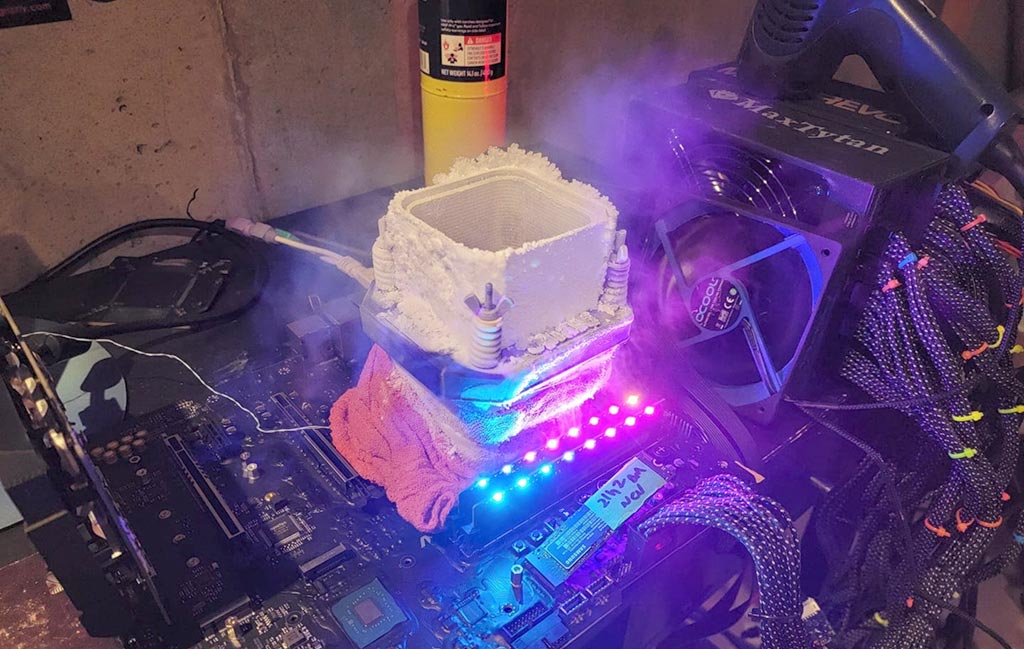 Splave shared some screenshots of the spooky feat on his Facebook page, spotted via Tom's Hardware, and commented upon the identical scores. He had just completed the Intel Alder Lake benchmark run, and noticed it achieved the exact same score as his AMD Ryzen 5000 series CPU run from nearly a year earlier.
The two powerful CPUs, which have locked horns in this test, offer starkly different architectures, making the identical scores all the more worthy of comment. To achieve 15,664cb, Splave ran the AMD chip with all 16 cores and 32 threads enabled at 6,000MHz. A key supporting component in the AMD system was the 32GB G.Skill DDR4-3933 memory kit.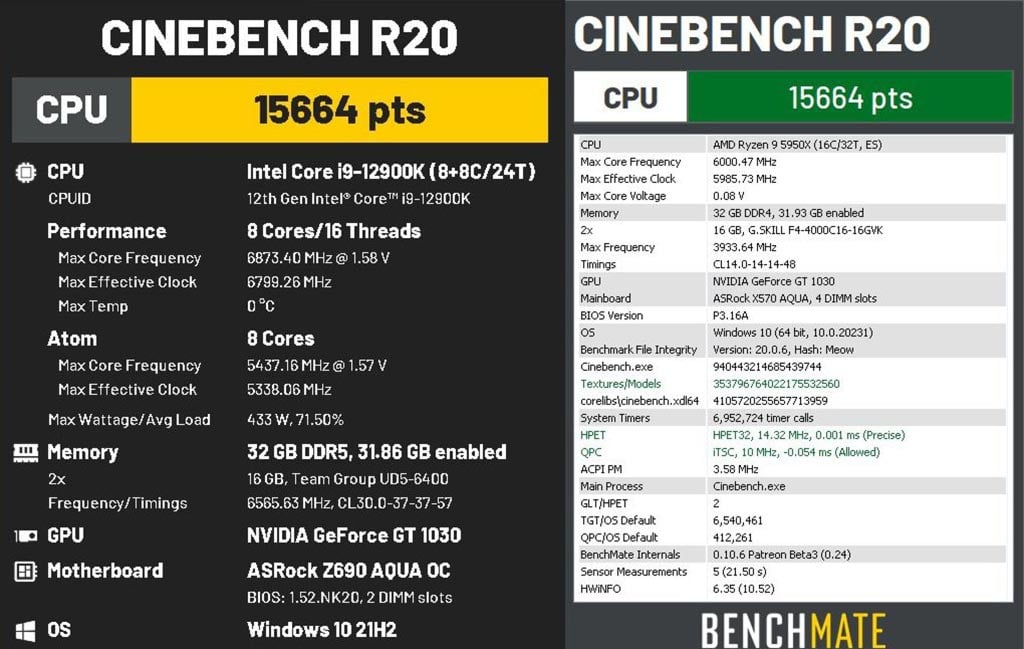 Splave's Intel Core i9-12900K system was run with its eight E-cores disabled, effectively becoming an 8C/16T chip. The overclocking supremo ran the CPU at up to 6,873MHz with LN2 cooling. In this system, DDR5 might have been a key contributor to extra performance. It was loaded with a 32GB Team Group DDR5-6565 memory kit. Interestingly, both systems used Windows 10 and a lowly Nvidia GeForce GT 1030 GPU.
It is hard to guess whether Intel or AMD will be the next exclusive owner of the 16C Cinebench R20 crown. In the coming weeks we are expecting some high-end CPU contenders to emerge, such as the Intel Core i9-12900KS, and AMD's enhanced Zen 3 processors packing in 3D V-Cache. These should both have a good shot at breaking the existing CB20 world records.