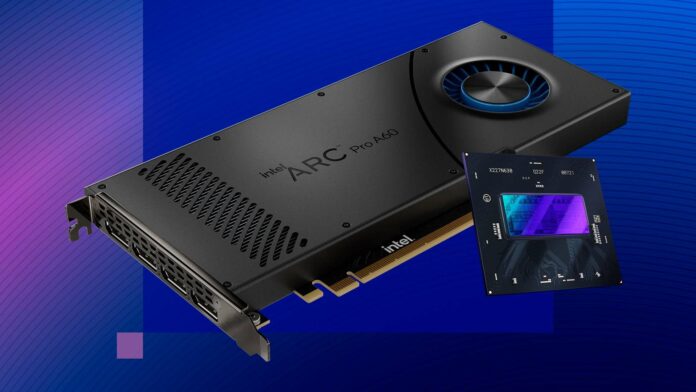 Intel has announced the Arc Pro A60 and Pro A60M (mobile) GPUs joining its professional A-series range and offering a significant step up over their predecessors.
Promising massive uplifts as a successor to the Pro A50, the Pro A60 is eyeing a doubling in performance by delivering 10.04 TFLOPS single precision thanks to its 16 Xe cores, 16 RT units, and 12GB of GDDR6 memory. In effect, two times more Xe cores, RT units, memory, and even PCIe 4.0 lanes (16 vs. 8). For reference, this also represents half the core count of the G10 GPU powering Arc A770 / 750 gaming cards.
As usual, with greater performance comes high power consumption, and in this instance peaking at 130W against 75W on the Pro A50, meaning the card is now powered by an additional cable.
Another upgrade from its sibling is the switch from a dual-slot design to a single-slot affair, freeing more space for add-on cards or simply air circulation. This also allows Intel to swap those four mini-DP ports for full-size ones capable of displaying a 7680×4320 resolution at 60Hz. A good fit inside Intel's NUC 13 Extreme for an SFF work PC.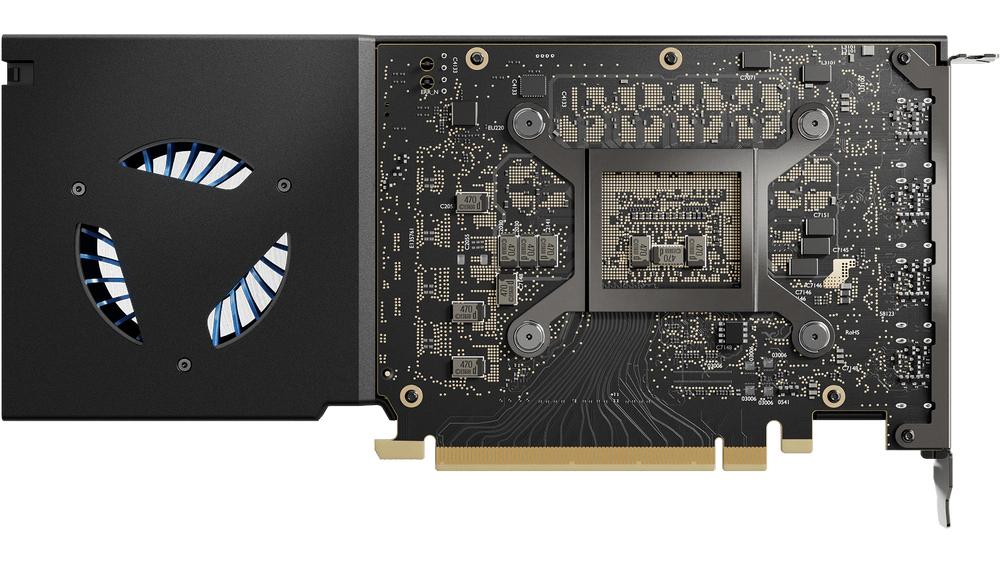 Like any respectable professional GPU, the Pro A60 feature full media encode and decode support, including AV1 and up to four displays with HDR and Dolby Vision.
Intel also points out that its Arc Pro GPUs are backed by quarterly driver releases for regular performance optimisations and are ISV-certified by multiple workstation applications used within the architecture, engineering, construction, design, and manufacturing industries, such as:
Autodesk 3ds Max
Autodesk AutoCAD
Autodesk Fusion 360
Autodesk Inventor
Autodesk Maya
Bentley MicroStation
Dassault Systèmes SOLIDWORKS
Nemetscheck VectorWorks
PTC Creo
Siemens NX
Siemens Solid Edge
Backed by three years of warranty, Intel's Arc Pro A60 desktop workstation cards will be available in the coming weeks, with the mobile Pro A60M variant following suit in the coming months.