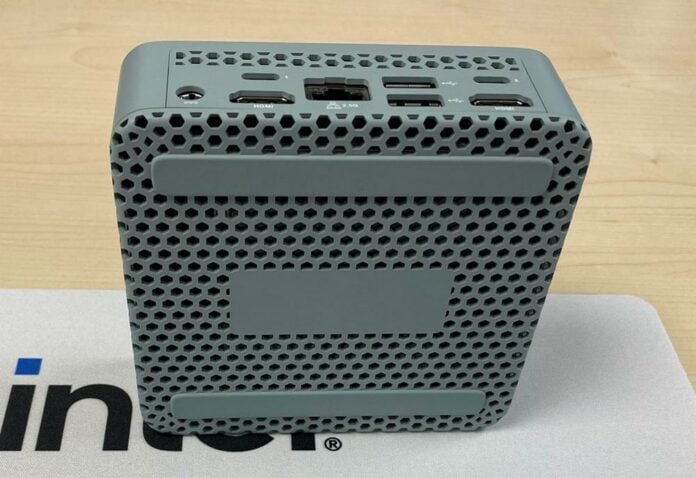 Intel's upcoming NUC 13 Pro mini-PC design has been shared by the brand's Western Europe PR Manager, Mikael Moreau, showing a semi-open bottom with numerous openings for air movements.
Looking at these pictures, we can assume Intel's new NUC is likely to be cooled well, with vents on the entire bottom portion and some more near the rear I/O. While the sides seem empty of any ports, the front has two USB Type-A (probably USB 3.0), a 3.5mm audio jack, and a power button. It's in the back that we find the main connections, featuring HDMI, USB, LAN, etc., however, on this prototype, the motherboard seems to be from a 12th Gen NUC, so no need to linger around. We just hope that the SD card reader will be present in the final release.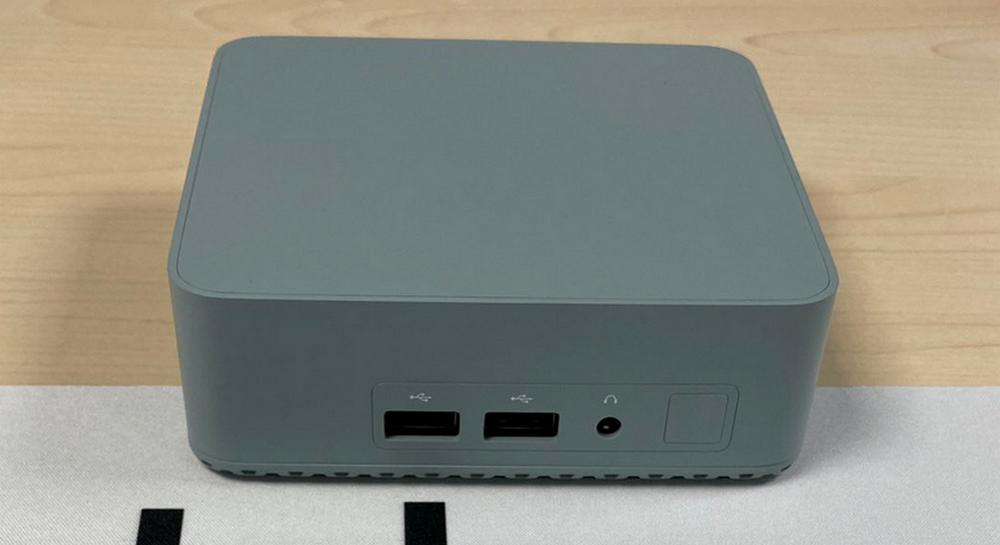 This mini NUC measures 4in x 4in, or about 100mm x 100mm, which is a fraction of Intel's latest machine, the NUC 13 Extreme, featuring a larger footprint at 337mm x 318mm x 129mm or 14L in volume. Inside this tiny box, we should find something equivalent or lower than a 20W Core i7-1260P, but from Intel's 13th Gen CPUs. The NUC will likely be fanless, thus offering limited cooling capabilities.
Don't take this the wrong way, as these tiny machines are excellent as home theatre PCs and can even handle some basic gaming in titles like CS:GO or League of Legends. The combination of passive cooling and small size allows them to be placed anywhere without being concerned by noise or space requirements. And with their low power consumption, you can even leave them 24/7.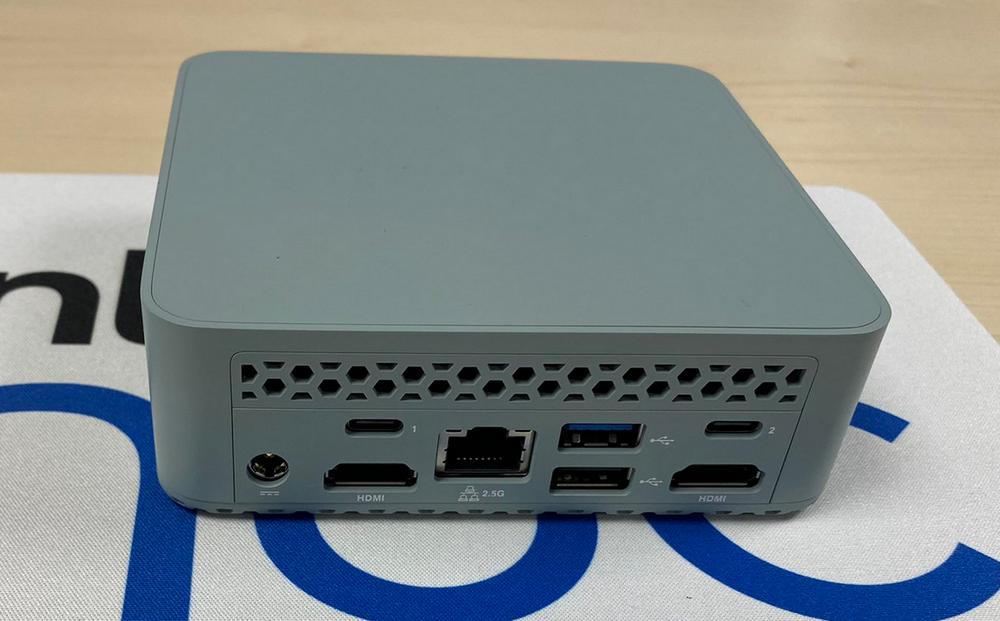 Another upside to these versus dedicated media boxes such as Android-powered models is that you are not limited by the App store, operating system, and hardware. So, if a newer, more efficient video format like AV1 releases, its usable thanks to the more powerful CPU inside. As for the downsides, we have a much higher price, and the need to set up your machine manually the first time, unlike Android streaming devices which are ready out of the box.
Pricing-wise, the NUC 13 Pro should start around £600 for a barebone i5 model, going by last gen's NUC 12 Pro pricing.