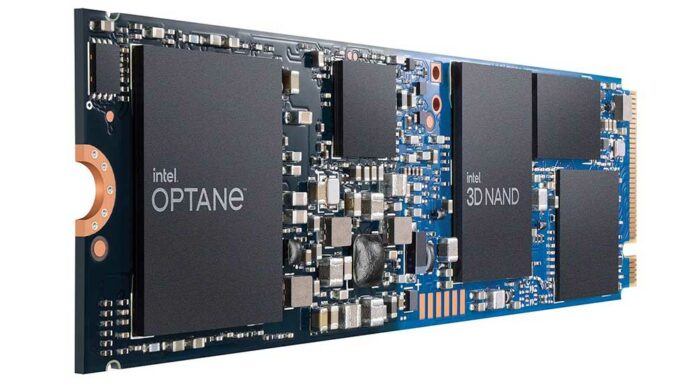 Chip manufacturer Intel has all but completed its gradual withdrawal from the memory market by shutting down its Optane business.
The news comes as many tech giants have faced disappointing quarterly results, indicating an abrupt end to the pandemic boom and a swift shift to weakened demand amid rampant global inflation.
As part of its earnings call, Intel briefly confirmed that the process to fully wind down the Optane memory business began in Q2, following a decision to cease production on consumer Optane storage products at the turn of the year.
Once described by the manufacturer as "a standalone memory device that is different from all the rest," Optane was effectively a specialised form of cache designed to learn usage habits and deliver accelerated performance on Intel Core-based PCs.
With consumer markets satiated by high-performance SSDs, Intel's inability to make meaningful inroads led to Optane becoming primarily a datacentre solution. Intel Optane Persistent Memory (PMem) brought genuine innovation to the space in the form of affordable, high-capacity persistent memory tiers, and though next-gen DDR5 variants were planned, such products will no longer see the light of day.
The decision to shutter Optane and incur a $559 million inventory impairment signals another attempt by Intel to refocus on its core businesses under CEO Pat Gelsinger. Back in 2020, the CPU giant offloaded the SSD division to SK hynix, marking a shift away from memory and storage solutions.
Amid a generally poor outlook, the company also announced plans to increase prices on a variety of core products including CPUs and controllers starting Q4 of this year.