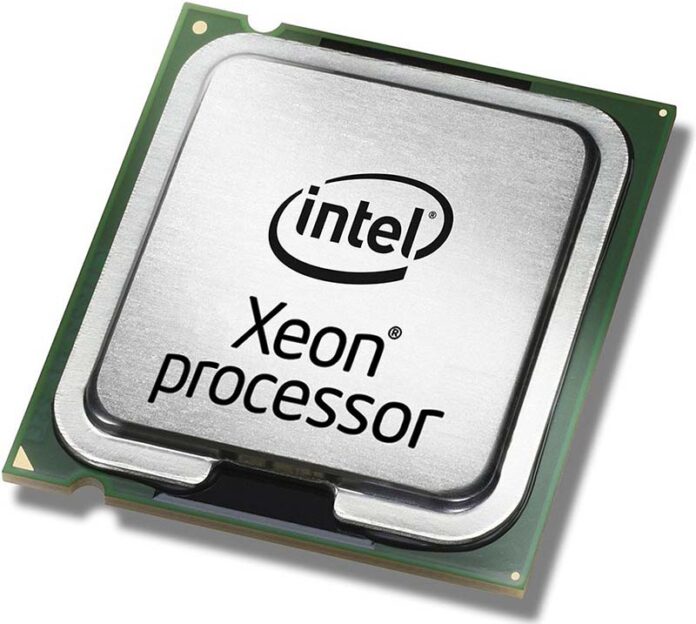 It appears Twitter user YuuKi_AnS has grabbed hold of an engineering-sample of Intel's Sapphire Rapids-SP Xeon chip, targeted towards datacentres, and tested it using AIDA64 plus Cinebench R15.
This upcoming CPU has 48 cores along with 96 threads clocked at 2.3GHz base and 3.3GHz boost, a 270W TDP (Thermal Design Power), built using a 10nm SuperFin process, while resting on Intel's Socket E (LGA-4677). Additionally, it has 90MB of L3 cache but no HBM memory. Phew!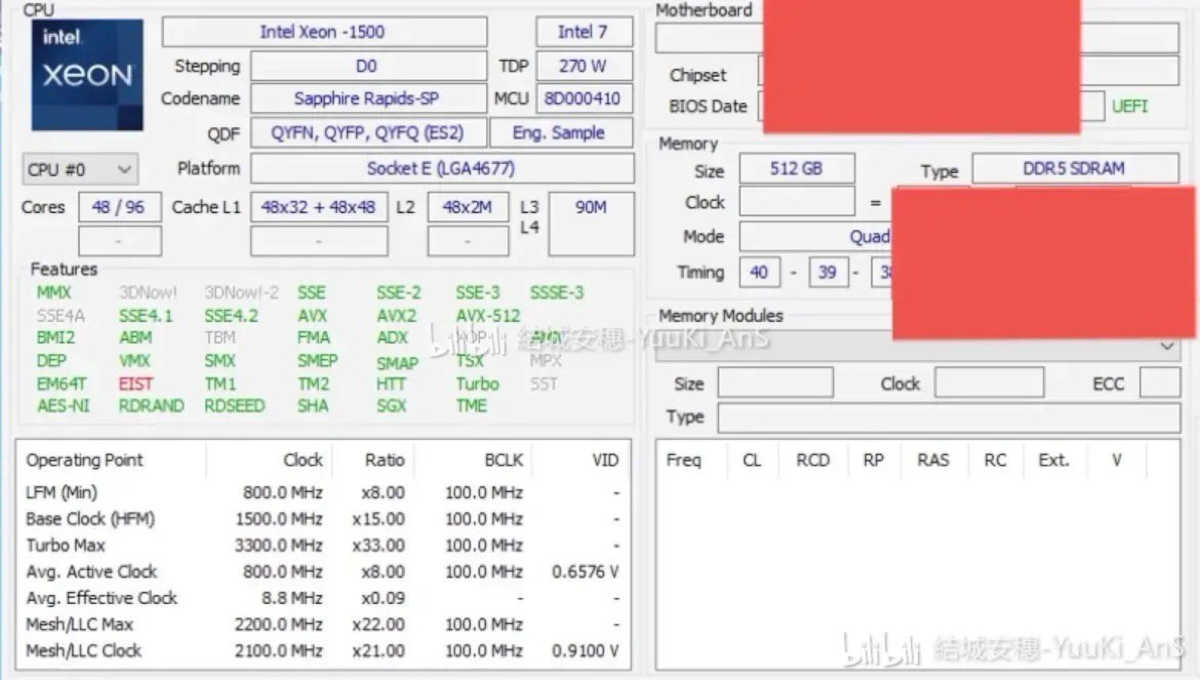 It's not the flagship Sapphire Rapids Xeon CPU, mind. That honour goes to a 56-core, 112-thread SKU clocked at 3.6GHz boost alongside 105MB L3 cache and plumbed with a 350W TDP.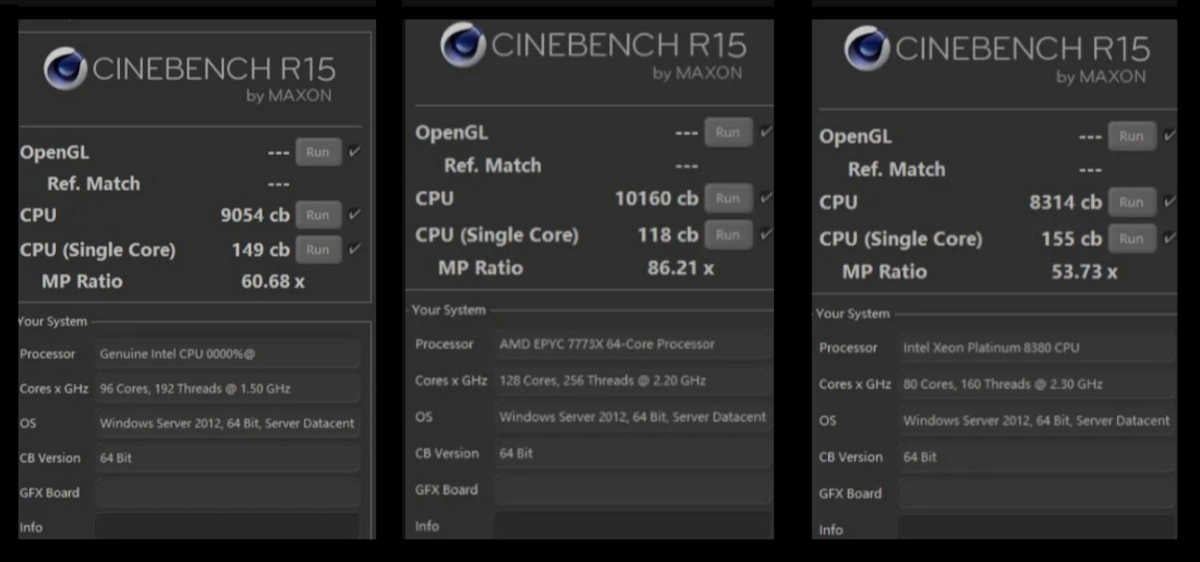 Performance-wise, in Cinebench this 48C/96T CPU is 3.9 per cent faster than the older Xeon Platinum 8380 'Ice Lake' in single-threaded tests and 8.5 per cent in the multi-threaded one, though it must be noted 8380 carries a 40C/80T design with 2.3/3.4GHz base and boost. In that respect, the Sapphire Rapids chip, with more cores, isn't all that faster when evaluated on an equal footing.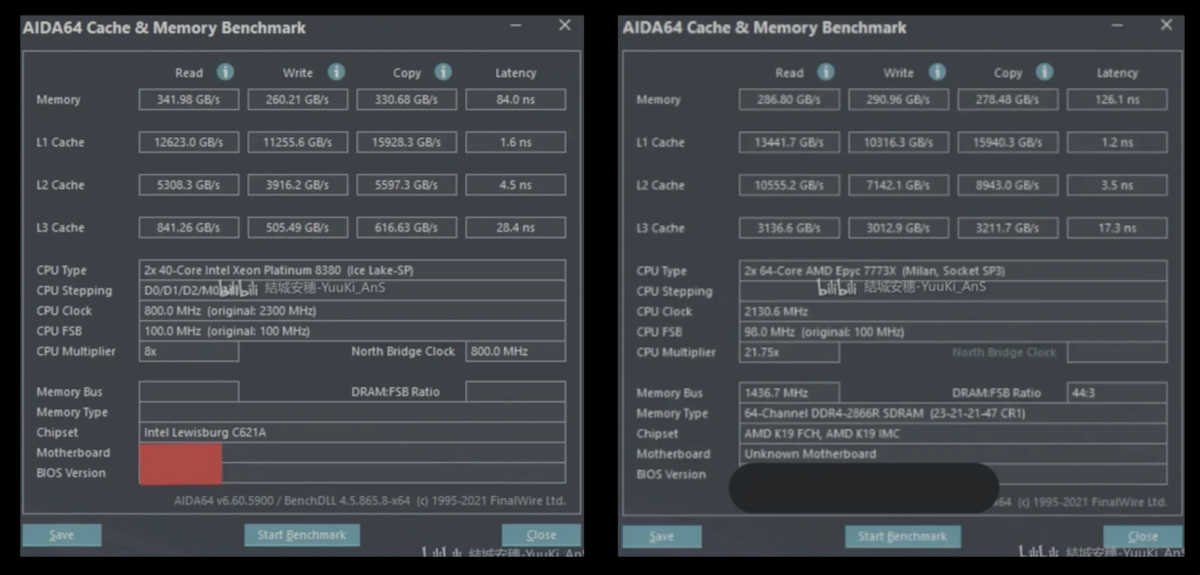 Regarding V-Ray tests, which were also carried out, this new Xeon is 4.4 per cent faster compared to the Platinum 8380 but, according to further early testing, slower by 9.9 per cent than a 64C128T AMD Epyc 7773X, with the X denoting extra 3D V-Cache.
Keep in mind that all tests were done using dual-socket configurations. Also, YuuKi_AnS didn't disclose what memory was alongside this new CPU, but we know this platform supports DDR5-4800.
Talking about memory, AIDA64 tests show Intel Sapphire Rapids-SP, helped by its 8-channel interface, wining in the memory latency against AMD's Epyc, but that chip coming out on top in with respect to overall cache latency.
To sum it up, Intel's upcoming Xeons are looking like an incremental improvement over predecessors.