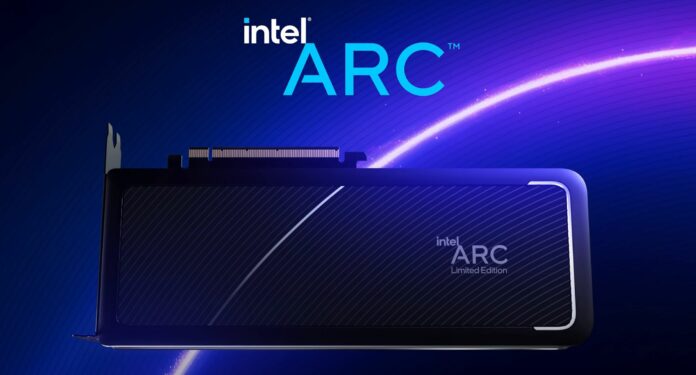 Team Blue spent yesterday detailing a range of discrete mobile GPUs destined for all manner of laptops. Arc 3, 5 and 7 will give rivals AMD and Nvidia pause for thought, but brief mention of an upcoming desktop card stole the limelight.
Teased at the very end of the presentation, Intel's video showcased a render of an as-yet-unknown desktop card. Going by the twin blowers, full-width heatsink, and dual-slot form factor, it's likely to house a full-fat 'ACM-G10' chip home to 4,096 shader-cores and 16GB of GDDR6 memory.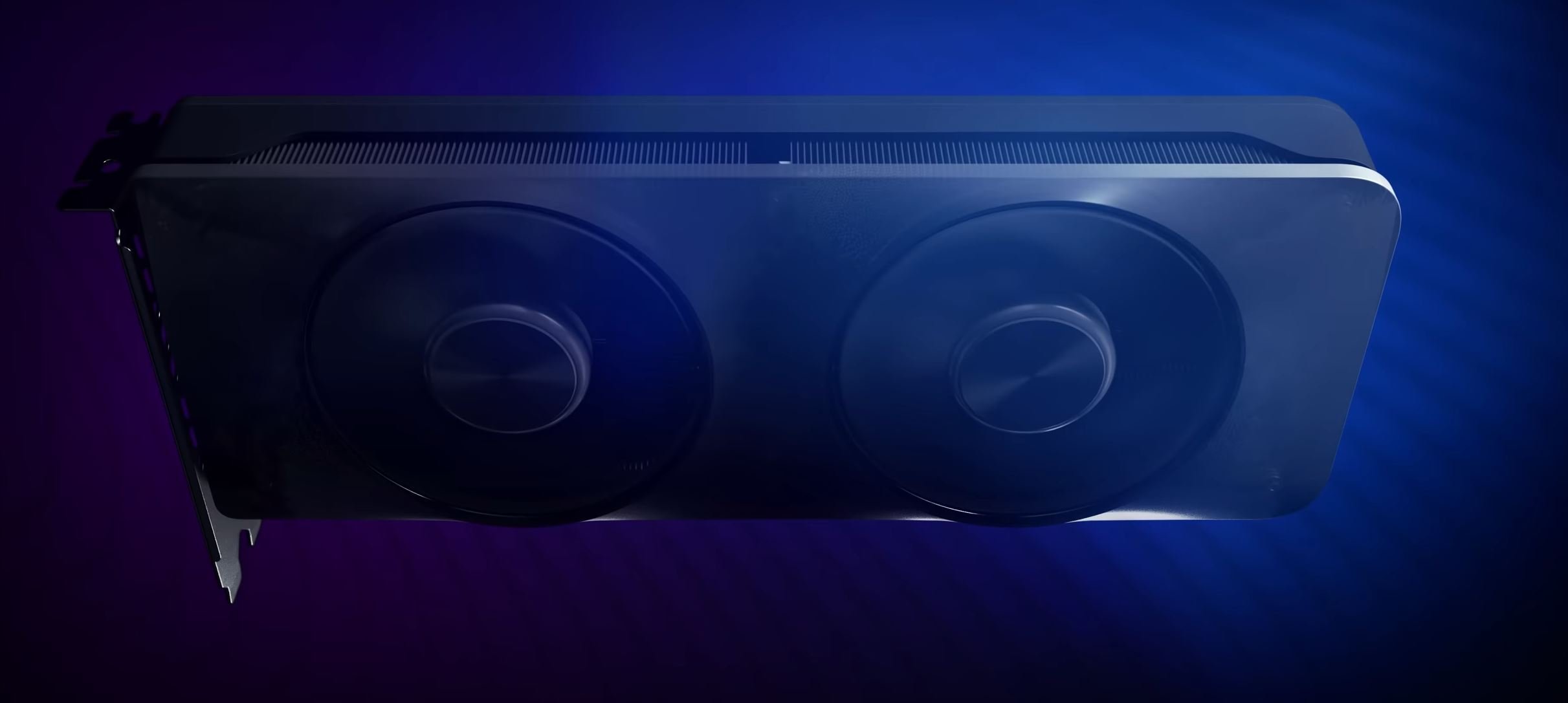 The video also shows, in passing, four heatpipes in an enclosed cooler design which exhausts most of the air through the rear. Speaking of which, the I/O section carries the expected complement of three DisplayPort and single HDMI.
Notebook Arc 7, on which this design appears to be based, is plumbed with a 120-150W TDP, but there is no indication of external power connectors.
A sidelit Arc logo is a nice touch, too, and visual clues suggest Intel will bring company-branded cards to market in summer 2022, akin to Nvidia's Founders Editions and AMD's MBA solutions.
Not much to go on, granted, yet Intel's short video has us excited.