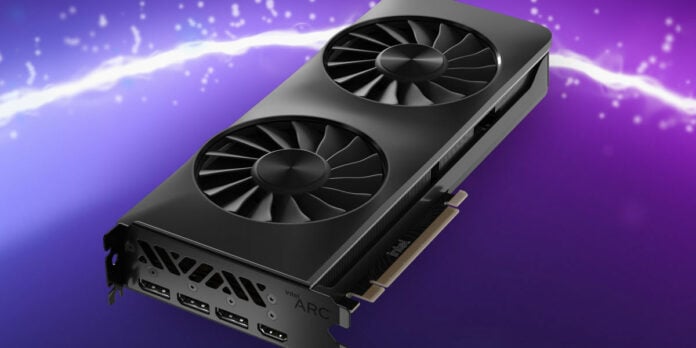 Buried in a blog post yesterday, Intel has completed the desktop Arc graphics card line-up by announcing higher-performing A770, A750 and A580 models to complement existing A380. This means there will only be four models spanning entry-level to mainstream segments. Without further ado, let's get to it.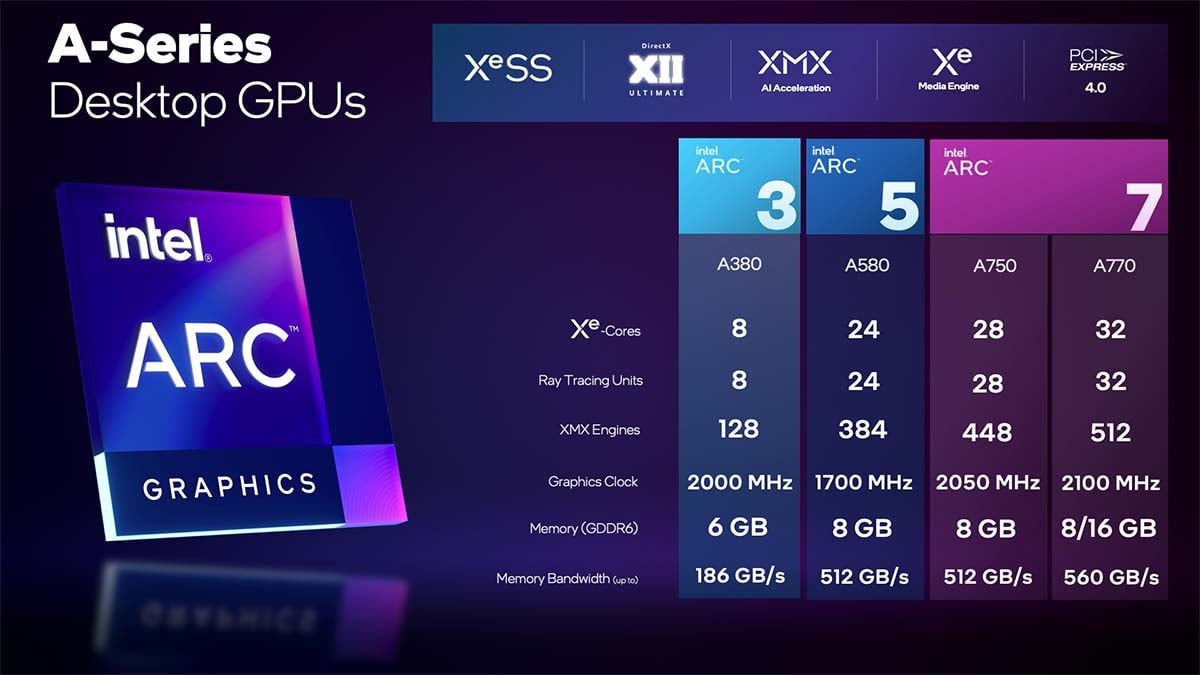 Arc A380 is a known quantity and has started seeping through into the retail channel. As a reminder, Arc A380 uses the smaller ACM-G11 die and is designed to provide the first step up from integrated graphics, matching the performance of existing cards such as the GeForce GTX 1630 from Nvidia and Radeon RX 6400 from AMD.
Focussing on high-performance cards, Arc A750 and A770 use the more powerful ACM-G10 measuring 406mm² and occupying 21.7bn transistors. Arc A770 takes the best bits by utilising all 32 available Xe cores, leading to a traditional 4,096 shaders. You can learn more about the architecture right over here.
Arc A770 also has the highest in-game core frequency and, unlike other cards, will be available with either 8GB or 16GB of VRAM. Intel says most will arrive with the lower capacity from add-in board partners, with 16GB reserved for the Intel-branded A770 Limited Edition GPU and select others.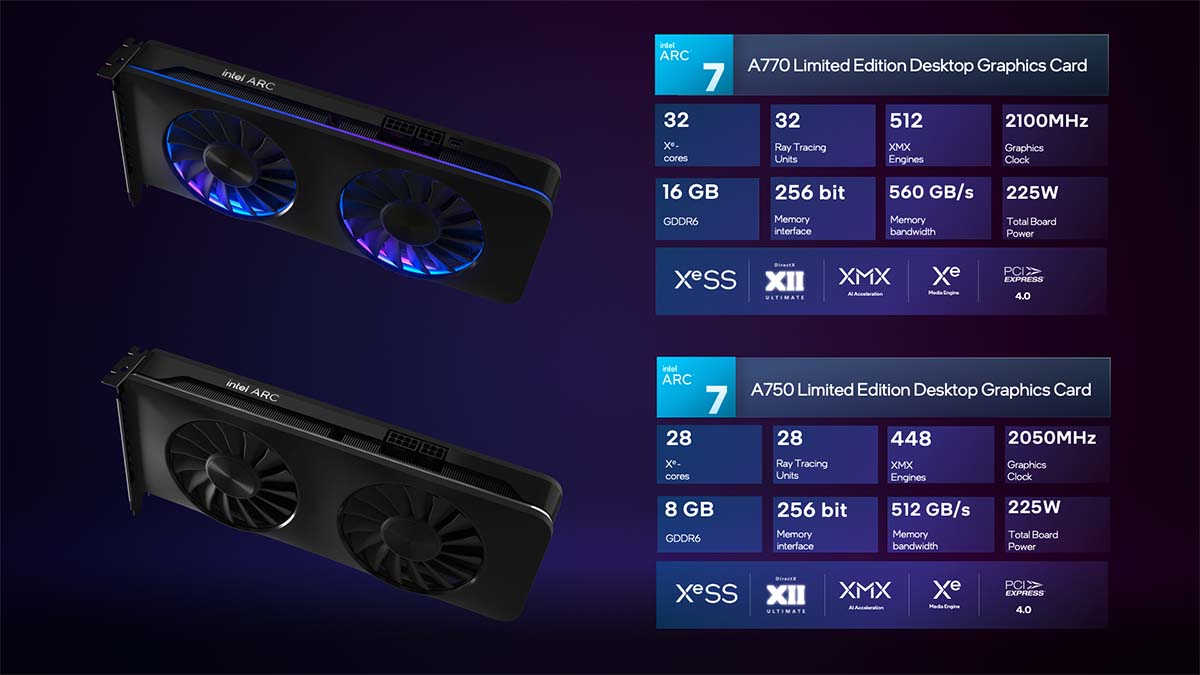 Speaking of which, Intel goes into more detail about Limited Edition cards. We can tell Arc A770 LE carries a 17.5Gbps memory clock by working backwards from the 560GB/s bandwidth figure, and it is the only card to do so. Plumbed with a total board power of 225W and with due knowledge of the other specifications, Arc A770 LE looks set to battle it out against AMD and Nvidia's mainstream cards such as the GeForce RTX 3060 and Radeon RX 6600 XT. Important factors such as pricing and availability are not known.
Arc A750 LE uses the same ACM-G10 die but reduces performance in most parameters whilst keeping board power the same. Expect it to produce 80 per cent of the head honcho's performance, and it's likely built from TSMC 6nm-produced dies that don't make the A770 grade. There's no 16GB option, which may hinder performance at higher resolutions.
The interesting model is Arc A580, serving as a middle ground between A380 and A750. By definition it also uses the ACM-G10 die yet the cuts to specification are more savage, as, compared to A750, it loses out on four Xe cores and has a much lower graphics clock. Board power is not divulged but we expect it to be in the 150W range.
Every Intel Arc A-series GPU supports the same feature set, including XeSS upscaling technology, ray tracing and display/encoding characteristics.
From our point of view, Intel desperately needs to get the three higher-performing desktop Arc graphics cards into market before AMD and Nvidia release their next-generation hardware later this year.