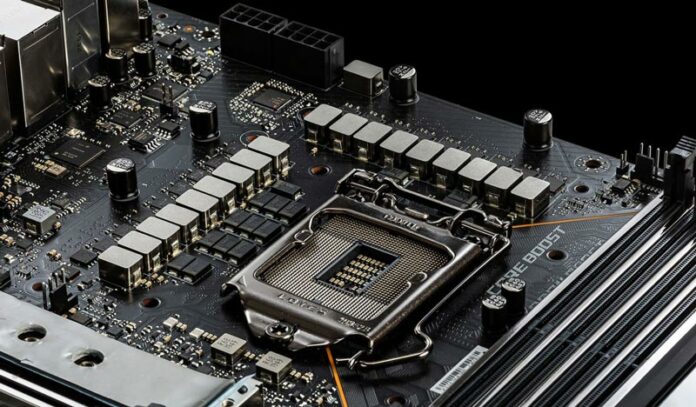 Prolific Twitter-based hardware leaker @momomo_us has shared an Intel 600 Series chipset comparison table. The leaker has a good track record, but please take this data with a pinch of salt as it isn't a screengrab from an Intel data sheet (for example), just a third-party-typed table.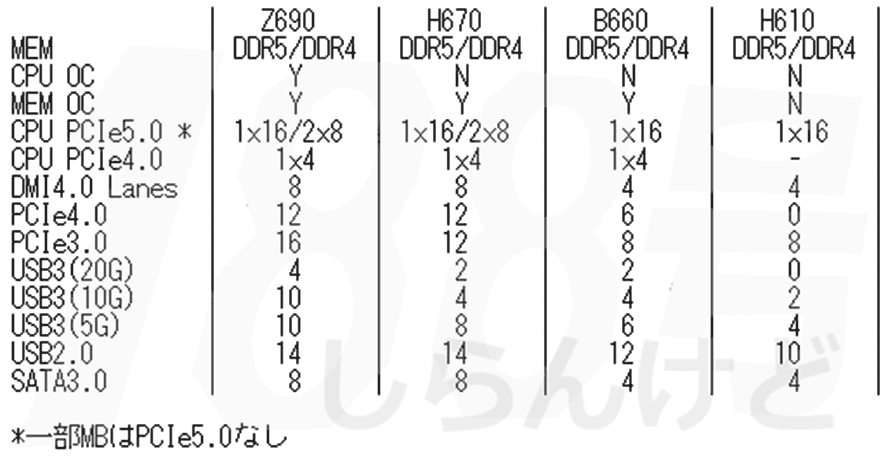 Above, you can see the already released and well-known Z690 chipset specs on the left side of the comparison table. Club386.com recently reviewed the ASRock Z690 Extreme, if you want to ponder over an example of a modern premium Z690 motherboard capable of making the most out of an unlocked multiplier ADL-S "K" CPU.
Of course, the lower-tier boards all boast fewer features and lower specs than the Z690, but it is surprising that the Intel-supplied chipsets enable features like PCIe 5.0 and DDR5 support all the way to the lowest-end chipset.
Support for any possible tabulated features are also influenced by Intel motherboard making partners, across their product ranges. For example, a significant portion of the first crop of Z690 motherboards come with DDR4 instead of DDR5 support. The proportion favouring DDR4 would logically grow, the further to the right in the feature comparison table you go.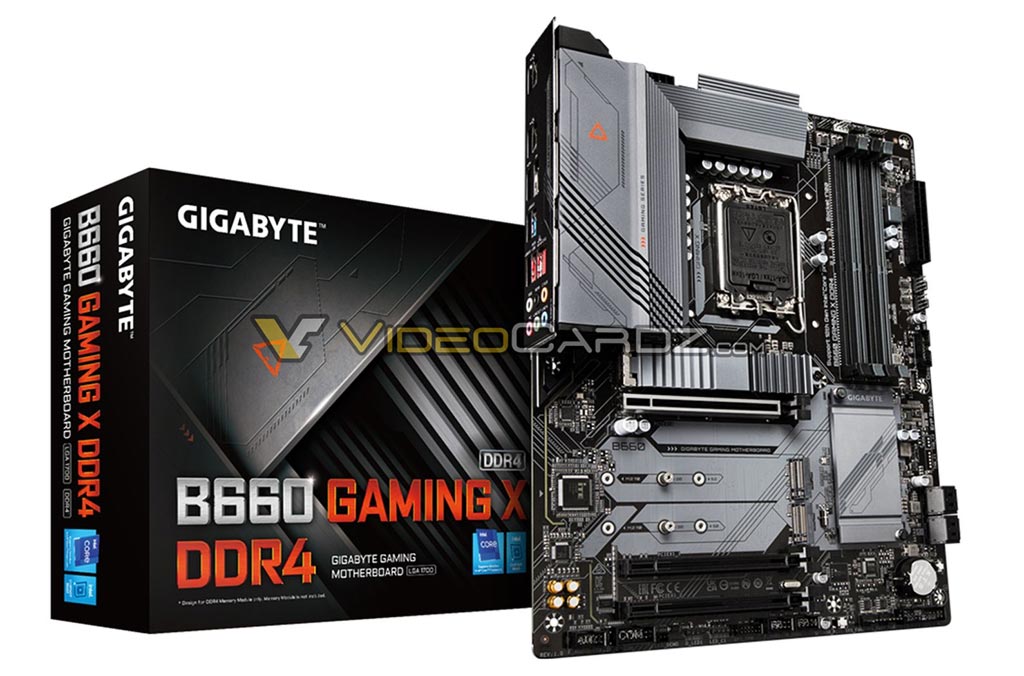 It is good to see that both H670 and B660 mainstream chipsets still support memory overclocking for the system performance benefits such tweaks can bring. Looking at the tables, there are significant cuts to the numbers of faster USB 3.X ports as you wind down the tiers, too.
The lowest-end chipset in the leak is the H610. This is significantly cut-down compared with the Z690 chipsets we see available now and probably isn't for technophiles, but you might find such boards in smaller form factors suitable for HTPC and so on, where minimal expansions will be added.
Expect a table very much like the above to become official at CES 2022 or whenever Intel launches its mainstream and entry-level ADL-S processors.