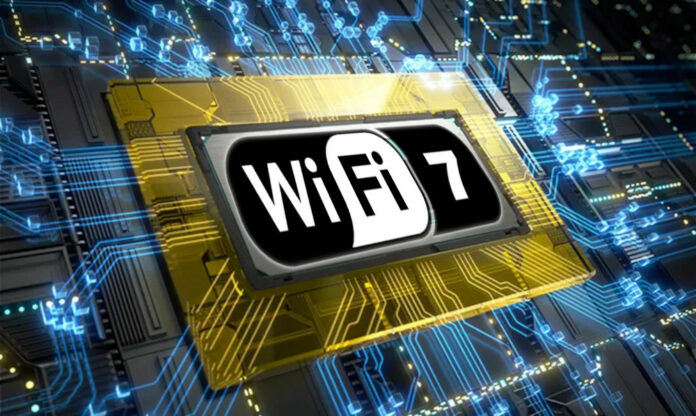 Intel has listed two Wi-Fi 7 chipsets featuring 2×2 TX/RX streams while supporting 2.4GHz, 5GHz, and 6GHz bands for maximum speed and reliability.
Team Blue will be offering two chipsets, the BE200 and BE202, both supporting 2×2 TX/RX MIMO streams, with the former already being Wi-Fi 7 pre-certified at speeds of up to 5Gbps.
Motherboard manufacturer Gigabyte has already announced Wi-Fi 7 on its Aorus Z790 motherboards, using chipsets from Qualcomm and MediaTek.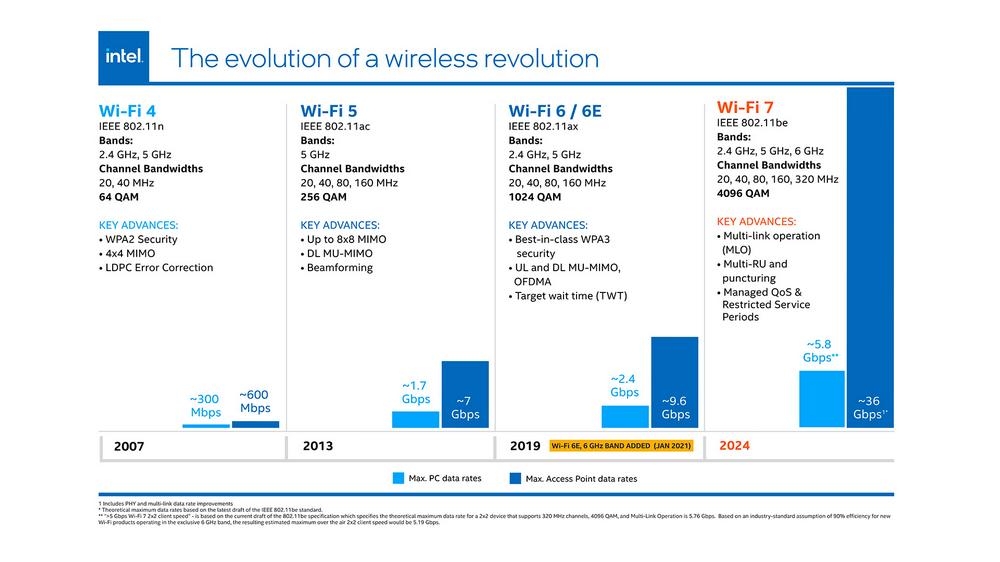 Known as 802.11be, Wi-Fi 7 promises up to 46Gbps theoretical throughput, making it 4.8x faster than Wi-Fi 6 and 13x faster than Wi-Fi 5, while maintaining compatibility with older Wi-Fi versions at lower speeds. Wi-Fi 7 also introduces 320MHz wide bands – double that of Wi-Fi 6 thanks to channel banding – alongside 4096 QAM, an amplitude modulation scheme meant to increase link capacity to 575Mbps over a channel bandwidth of 56MHz.
In conjunction with 16×16 MU-MIMO, plus latency and congestion management technologies, Wi-Fi 7 is shaping up to be a major revision of the wireless standard.
That said, we are unlikely to reach 46Gbps transfer speeds in day-to-day use, but with nearly five times the theoretical bandwidth, we are surely in for some notable performance improvements.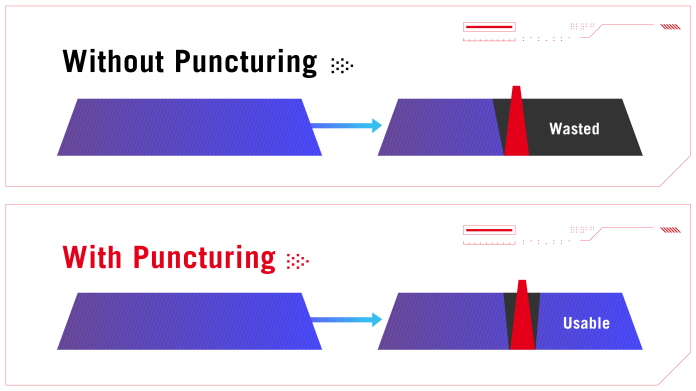 One of Wi-Fi 7's key promises is higher range and reliability thanks to Multi-Link Operation (MLO) which, unlike older Wi-Fi versions that rely on only one channel (2.4GHz or 5GHz) to connect a host with its client, allows the router/access point to send data through multiple channels and bands simultaneously. This means the client device can receive data at greater speeds when near the source using the faster 6GHz band before switching to a 5GHz or 2.4GHz when range becomes an obstacle without dropping connection.
Another welcome feature is Puncturing, which allows devices to use any remaining portions of a channel if, say, something is operating just in the middle of said channel.
Finally, note that the Electrical and Electronics Engineers (IEEE) governing body has yet to formally ratify the Wi-Fi 7 (802.11be) specification, so the complete feature set remains subject to change.