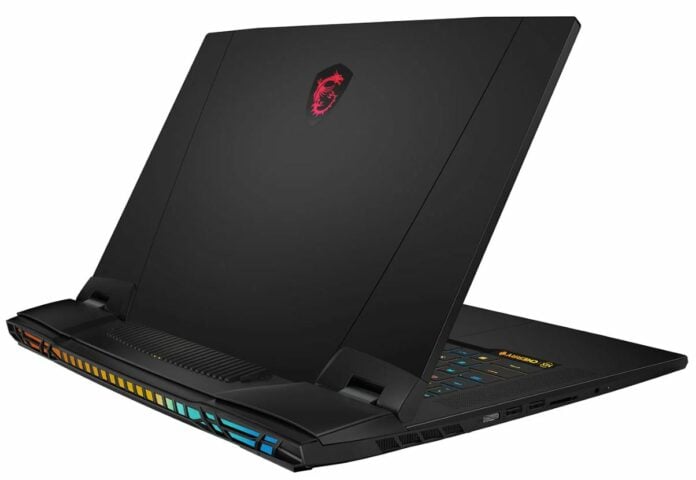 The performance line between high-end laptops and desktops continues to blur. By launching 13th Gen Core HX chips at the turn of the year, now available in premium laptops, Intel's best-ever mobile CPUs are much faster than most desktops.
Big Beastie from the range is Core i9-13980HX. Outfitted with the same 24 cores and 32 Raptor Lake threads as on desktop champion Core i9-13900KS – underlying architecture is identical – Intel drives the 157W mobile Goliath at up to 5.6GHz. Stick that in your pipe and smoke it.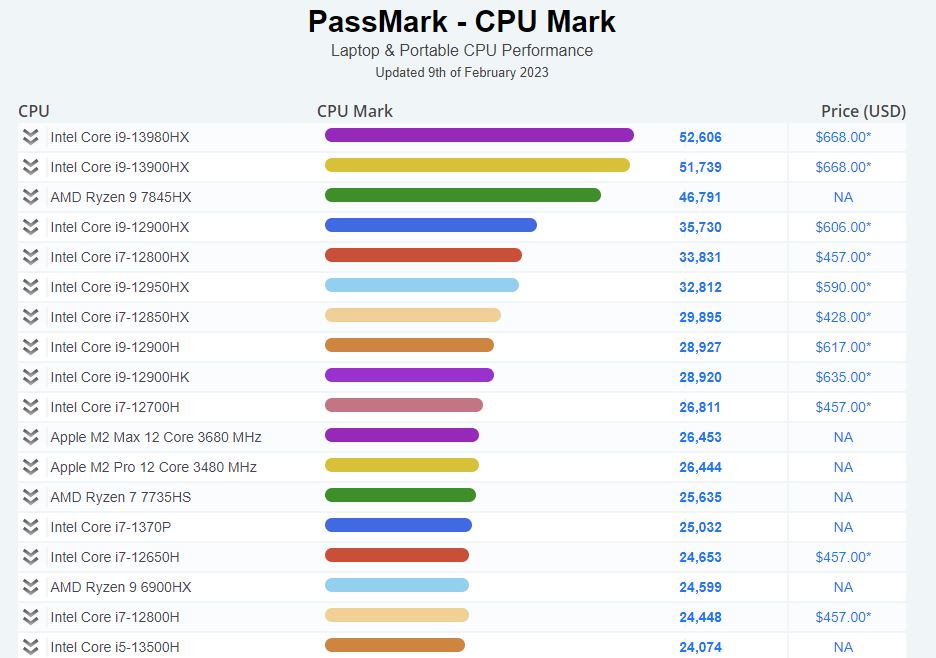 Though not as widely used as other benchmarks such as Cinebench or Geekbench, PassMark has a long history of providing a glimpse at CPU-side performance. Latest results take in said Core i9-13980HX and its slightly weaker brethren, Core i9-13900HX.
Framing the results in context, today's best Team Blue mobile processor is 47 per cent faster than last year's Core i9-12900HX, which is no slouch itself. Intel's new-found mojo also translates into the two highest scores to date, usurping the AMD Ryzen 9 7845HX.
How fast is Core i9-13980HX in relation to desktops, we hear you ask? Good question.
Well, according to the same tables, a 16-core, 32-thread Ryzen 9 5950X – AMD's fastest consumer chip from the last generation, let's remember – scores an average 45,893 multi-thread marks in the same test. Think about that for a second. How about something older? What if you're rocking a desktop Intel Core i9-10900K from a few generations back. No dice, as that chip scores a paltry 23,381 – or comfortably less than half – of today's Beast Mode mobile.

Adding the cherry on top, Nvidia is releasing the latest RTX 40 Series in mobile form within two weeks. How about a laptop equipped with a Core i9-13980HX and RTX 4090. Such a machine exists. The MSI Titan GT77HX, detailed above, further adds 32GB of DDR5 memory, 2TB SSD and a tasty 4K screen. All yours for £5,300.