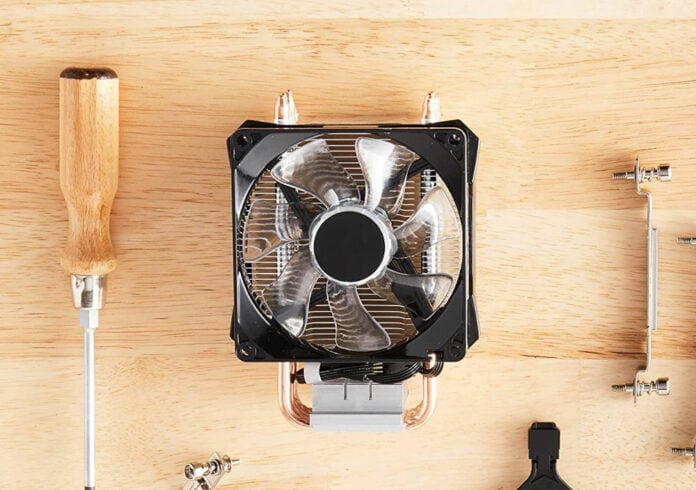 Amazon Basics is known for providing the most popular items in a simpler and cost-effective form, from cleaning cloths or cooking pans to pet toys and PC hardware. Today, we have moved one step closer to a fully Amazon Basics computer with the addition of a new CPU cooler.
Model number RR-H410-20PC-AS is a CPU tower cooler carrying four direct-touch copper heatpipes connected to an aluminium fin-stack. Air circulation is handed by a 92mm RGB fan that can rotate from 600 to 2,000RPM, delivering 34.73CFM airflow at a maximum noise level of 29.38dBA. The cooler measures 10.2cm (L) x 8.3cm (W) x 13.6cm (H) and is compatible with Intel's LGA 1700, 1200, 1151, 1150, 1155, 1156, and AMD's AM4 plus AM5 sockets.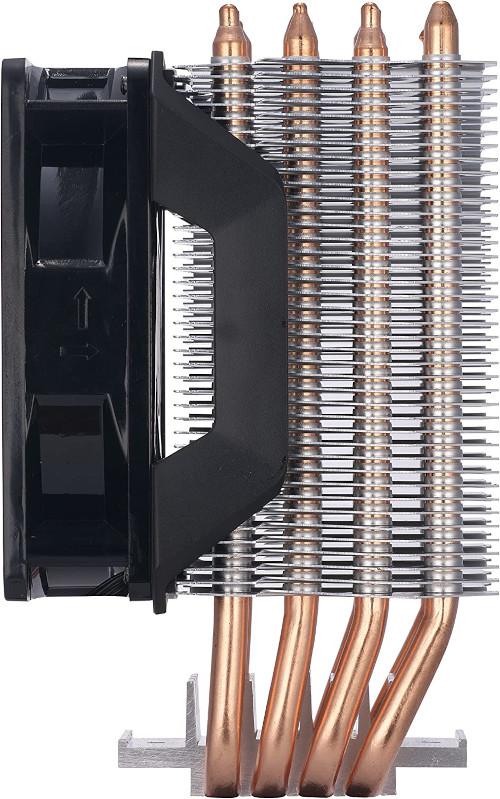 Like many of Amazon's Basics items, the cooler seems to also be a rebranded product, based on Cooler Master's Hyper H410R RGB cooler, to be exact. This means the original design isn't bad, so performance should be OK, especially for the price.
Quickly going through some Hyper H410R reviews shows that it can deliver up to 20°C reduction in temperatures compared to an Intel box cooler, which is very respectable from a low-cost alternative that can unlock the full potential of Core i3 or maybe even i5 processors.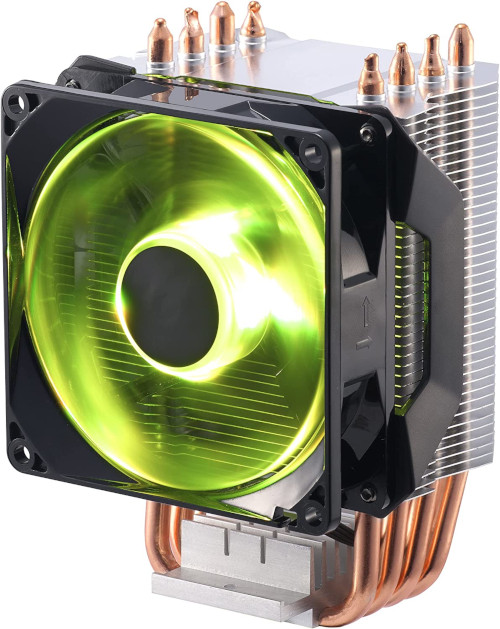 Since the objective of Amazon Basics is to offer – as its name implies – basic products at low prices, the CPU cooler is currently priced at £20.72, which is cheaper than the Hyper H410R's £24.98. Worth a punt at that price? Let us know on social media how you get on.