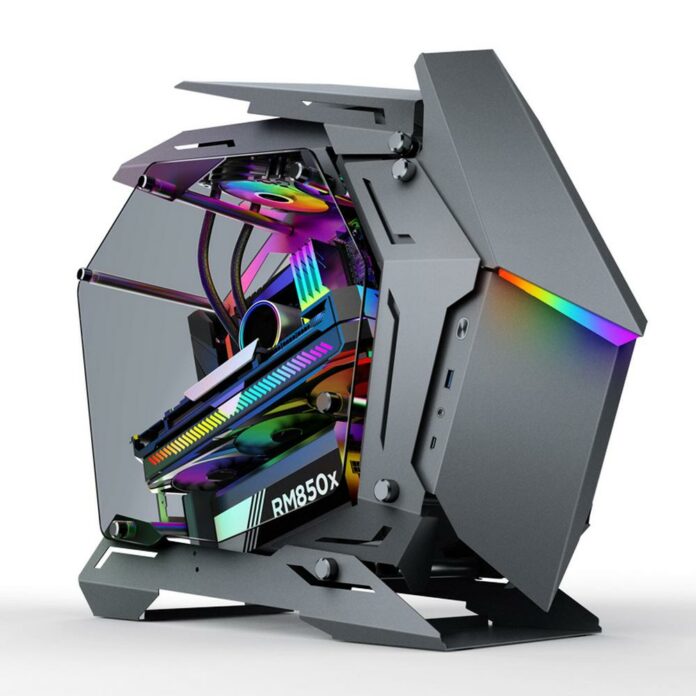 Jonsbo has launched a new MOD-3 case featuring an aggressive open-frame design, but this time in a smaller format supporting up to Micro-ATX motherboards.
Available in white or grey, MOD-3 Mini measures 251mm (W) × 569mm (D) × 535mm (H), and weighs 8.2kg due to the structure made of 1mm to 1.5mm aluminium plates and 4mm tempered glass side panels. Style may not be to everyone's taste, but it undoubtedly attracts attention.
Inside you can house Mini-ITX or Micro-ATX boards (tilted backwards), alongside up to 360mm-long graphics cards, 165mm-tall CPU coolers, and 165mm-long ATX PSUs.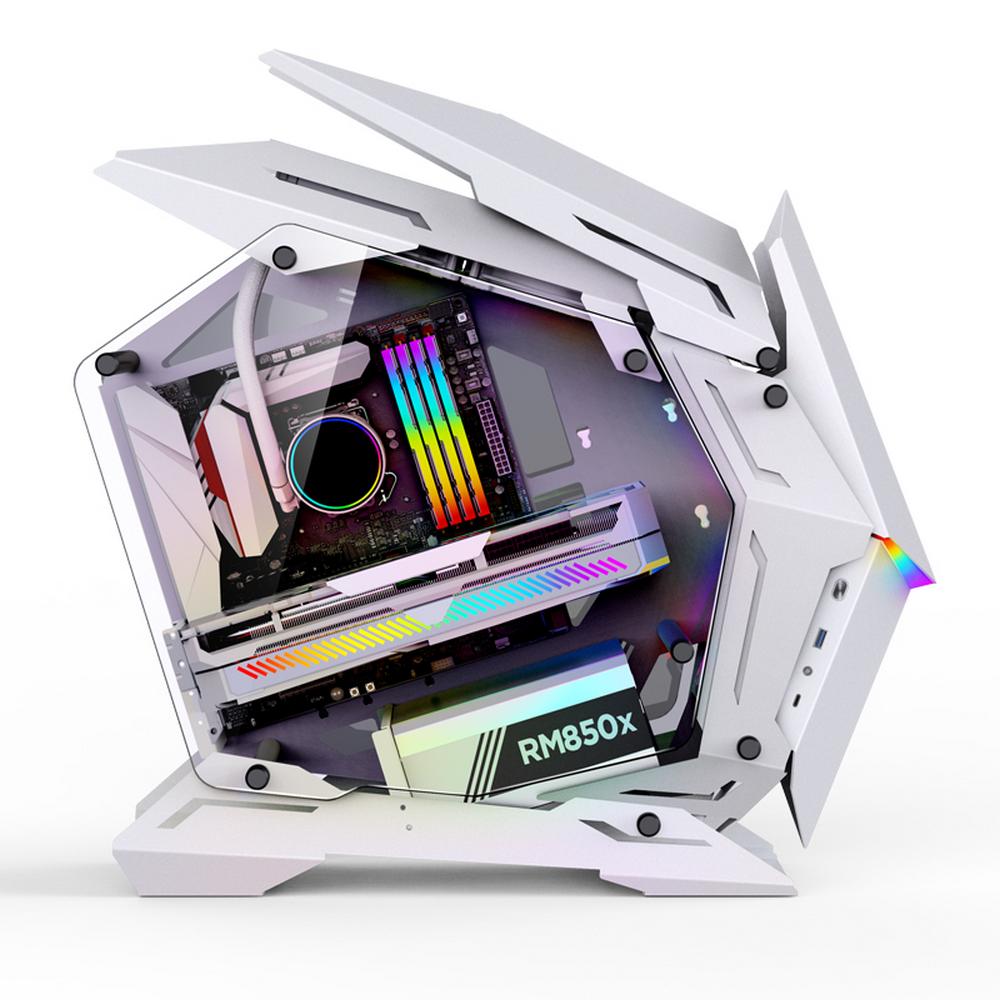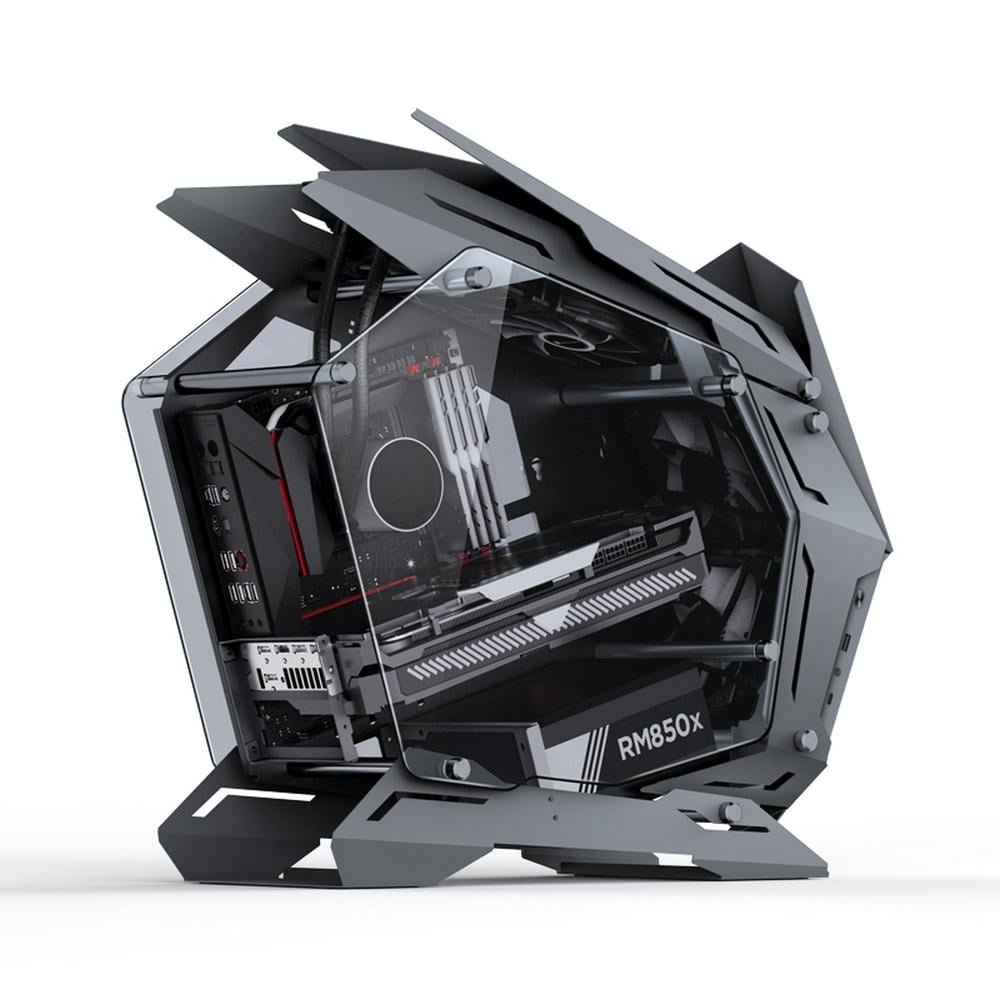 For system cooling, there is space for 240mm, 280mm, or 360mm radiators or two 120/140mm fans on the top, plus two 120mm fans in the front. Jonsbo doesn't seem to provide any fans out of the box. All in all, there is good hardware compatibility considering the size.
Storage, however, is limited, offering only a single 3.5/2.5in drive bay. The use of M.2 SSDs is therefore strongly recommended, especially with multi-M.2 slot motherboards.
Now imagine a build using some of those MSI white components and Lian Li's RGB infinity mirror fans. Fan-tastic! (stop it, ed).
Finally, for I/O there's one USB Type-C, one USB 3.0 Type-A, and a 3.5mm audio jack.
As of now, Jonsbo MOD-3 Mini's price and availability are still unknown, but logically shouldn't be higher than its bigger sibling's (Jonsbo MOD3) £250 price tag.
A case we're looking forward to, no doubt.