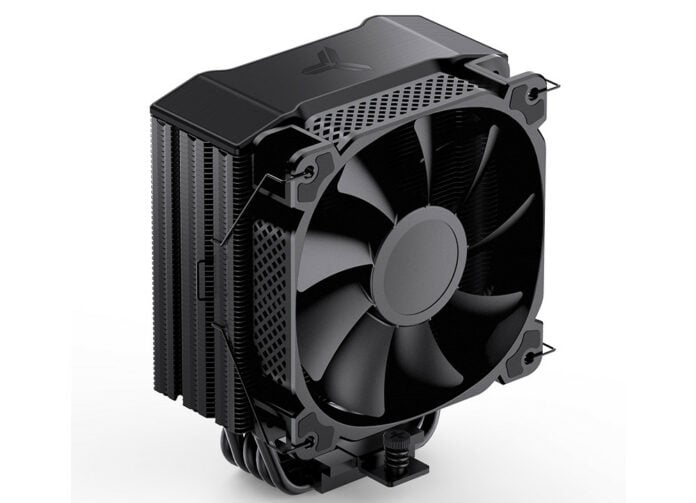 Jonsbo has unveiled its latest CPU cooler, the HX5230, featuring five copper heatpipes in a compact design for better hardware compatibility, all without harming performance.
The HX5230 measures 128mm (L) x 75mm (W) x 158mm (H) and weighs a surprisingly hefty 704g which, if correct, is close to a dual-tower Thermalright Peerless Assassin 120. The entire cooler – including the fin-stack, heatpipes and fan – is painted in black for a stealthy look that's further accentuated by the lack of RGB lighting. The cover that hides all 6mm heatpipe ends features a nice brushed aluminium finish to top it off.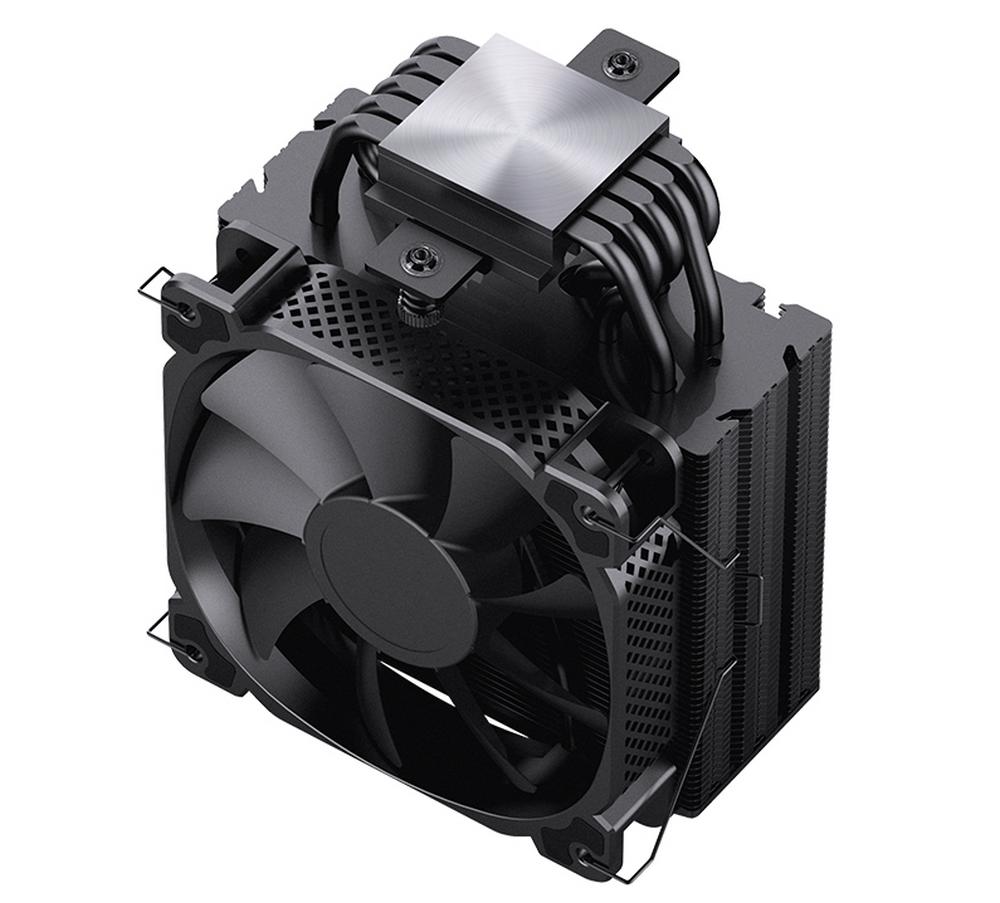 This model uses a 25mm-thick 120mm FDB fan capable of rotating from 700 to 1,800RPM, allowing it to deliver up to 83.04CFM of airflow and 2.68mmH2O air pressure at a maximum noise level of 37.6dBA.
Regarding performance, the brand advertises 230W of heat dissipation. If true, then this new cooler packs a punch for its size, especially compared to its bigger brother, the HX6250, which takes nearly double the width for a 250W rating.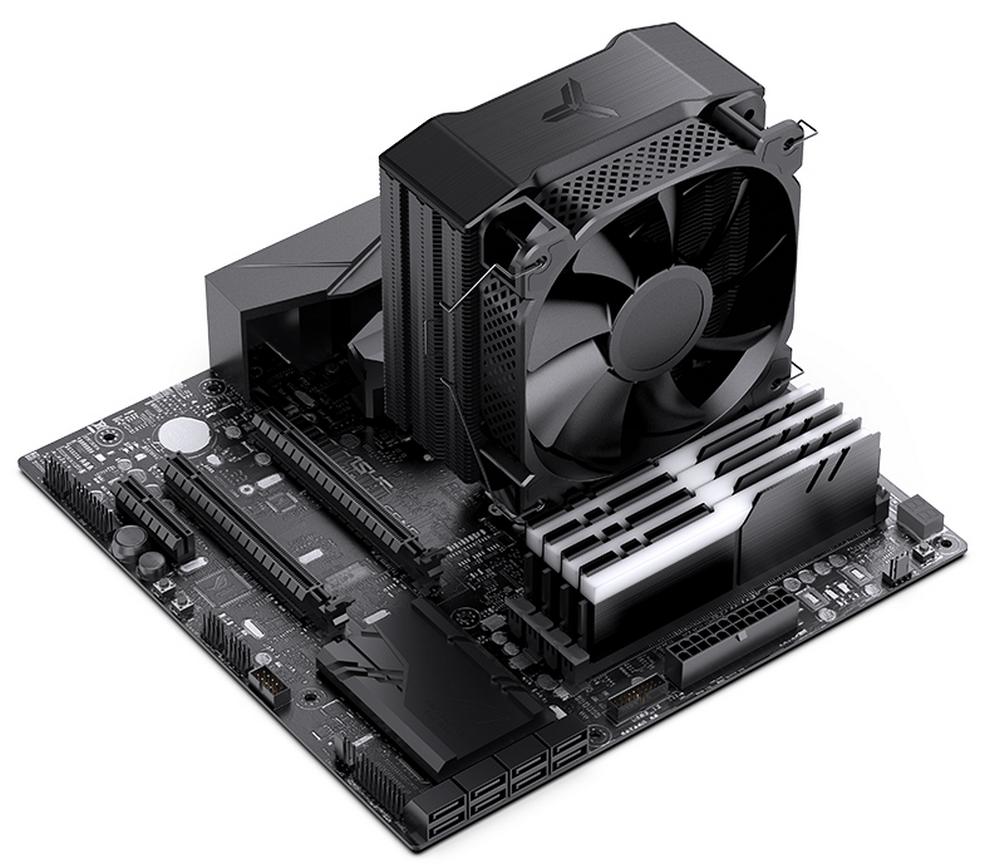 The cooler comes bundled with all the required mounting accessories for Intel's LGA 115X/1200/1700 and AMD's AM4/AM5, alongside the well-known Thermal Grizzly paste. Plus, thanks to its slim format, HX5230 should be compatible with all RAM modules, since the fan doesn't interfere with the memory slots.
While waiting for official pricing from Jonsbo, looking at the HX6250 $65 tag, this new, smaller model should sit around or below the $40 mark. One worthy of serious attention.