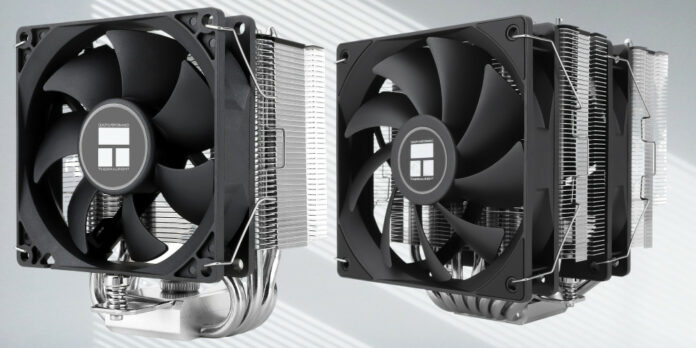 Thermalright has released two CPU tower coolers featuring multiple 6mm heatpipes and a design taking into account memory and PCIe clearance for maximum compatibility. Enter the Phantom Spirit 120 SE and Assassin X 90 SE.
Phantom Spirit 120 SE
The Phantom Spirit 120 SE seems to be the first of its series inaugurating new products. It's made of two cooling-fin towers connected to a nickel-plated copper base plate via seven 6mm heatpipes, offering a maximum rated thermal cooling capacity of 280W.
Designed with the latest Intel 13th Gen Core and AMD Ryzen 7000 Series processors in mind for better heat transfer, Phantom Spirit 120 SE measures 110mm (L) x 125mm (W) x 154mm (H) and weighs 765g. Despite the limited height, the brand uses two TL-C12B V2 120mm PWM fans capable of running up to 1,500RPM, delivering 66.17CFM of airflow and 1.53mmH2O of air pressure at a 25.6dBA noise level.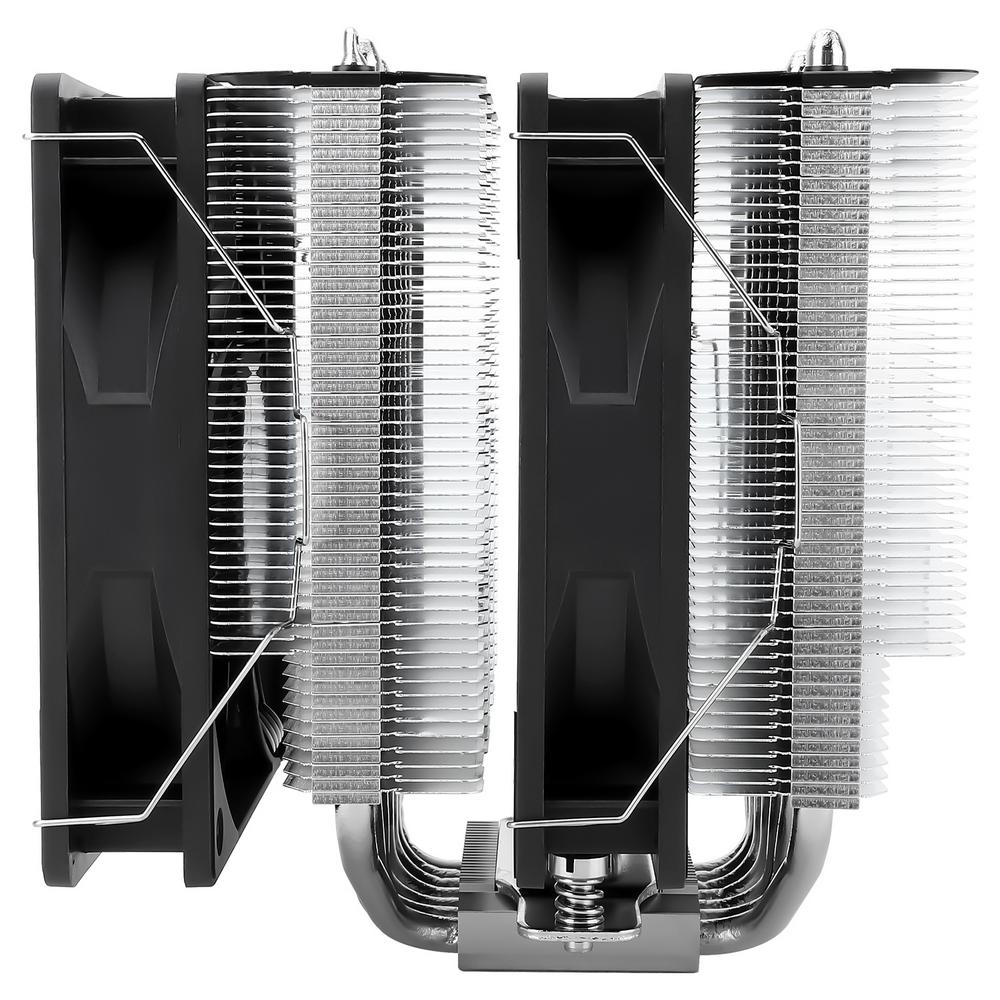 The towers benefit from an asymmetrical layout with an offset base, thus not blocking the first PCIe slot on the motherboard. There are also cut-outs on the bottom fins for wider memory compatibility.
Compatible with Intel's LGA115X / 1200 / 1700 and AMD's AM4 plus AM5 sockets, Phantom Spirit 120 SE comes bundled with Thermalright's TF7 thermal paste.
Assassin X 90 SE
The second addition to Thermalright's products is the little Assassin X 90 SE, which is a single-tower cooler measuring 94mm (L) x 52mm (W) x 118mm (H) and weighing just 360g.
The base plate is also off-centre providing memory modules with more elevation space and breathing room. The only change here is the heatpipes contact the CPU directly, so make sure to use enough thermal paste to fill all gaps. Regarding PCIe, clearance shouldn't be a problem, since this cooler is smaller than the previous one.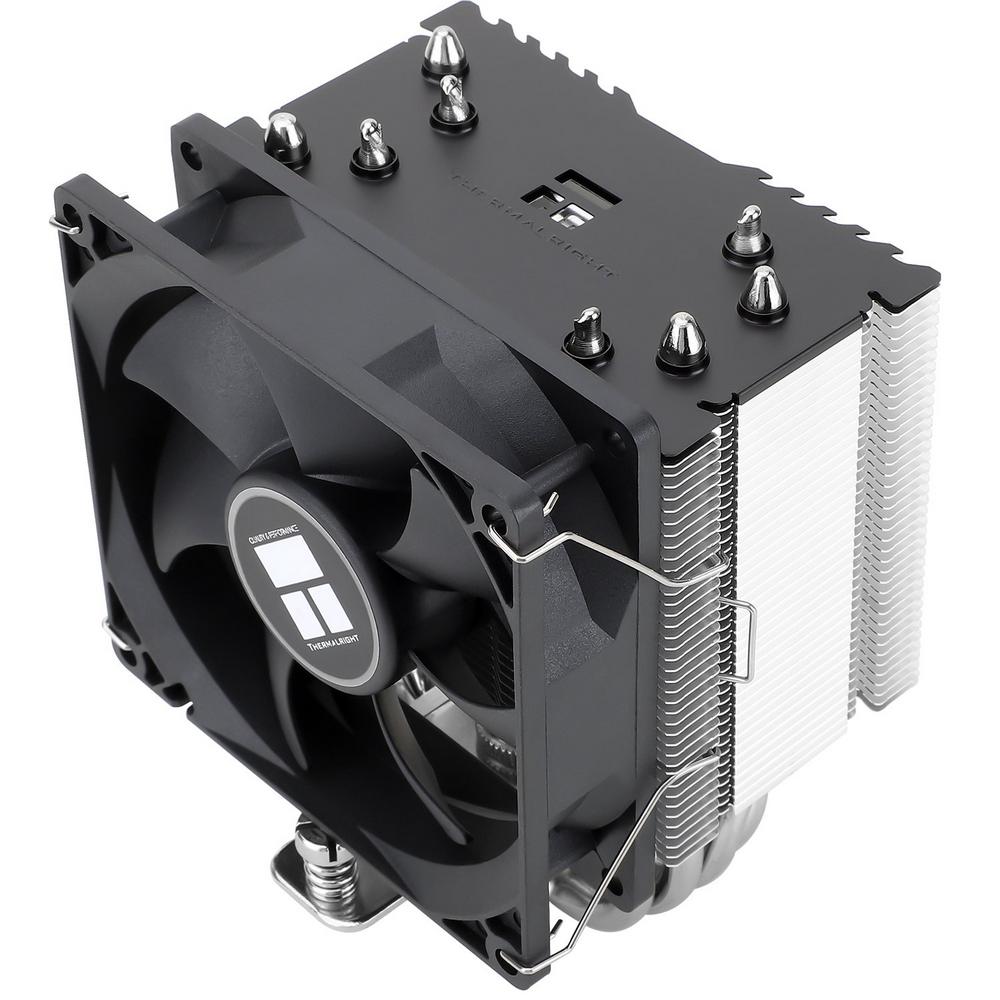 Talking of which, the Assassin X 90 SE also employs 6mm nickel-plated copper heatpipes connected to a single fin-stack, but only four of them due smaller proportions. The fins are cooled by a single TL-G9B 92mm fan running at up to 2,400RPM, delivering 43CFM airflow and 1.51mmH2O air pressure at 27.3dBA.
This little one is also compatible with Intel LGA115X / 1200 / 1700 and AMD AM4 / AM5 sockets and comes bundled with the brand's TF4 thermal paste.
Pricing and availability are still unknown.