The amount of onboard memory has been a hot topic for the current generation of graphics cards, but there's no reason that debate can't be ported to older cards. Chinese brand Kinology has, for reasons unknown, resurrected the ageing Radeon RX 580 2048SP graphics card complete with a larger 16GB GDDR5 memory pool.
Given the GPU-Z treatment, this unexpected 16GB RX 580 2048SP carries as expected 2,048 shaders, but is clocked six per cent lower at 1,206MHz on core and 14 per cent lower at 1,500MHz on memory. The results are lower fillrates and memory bandwidth compared to the official RX 580 2048SP, albeit with a larger memory pool for those games that demand it.
The good news is that AMD WHQL signed drivers apparently work just fine with these cards as GPU-Z indicates Adrenalin Software 23.5.2 is installed.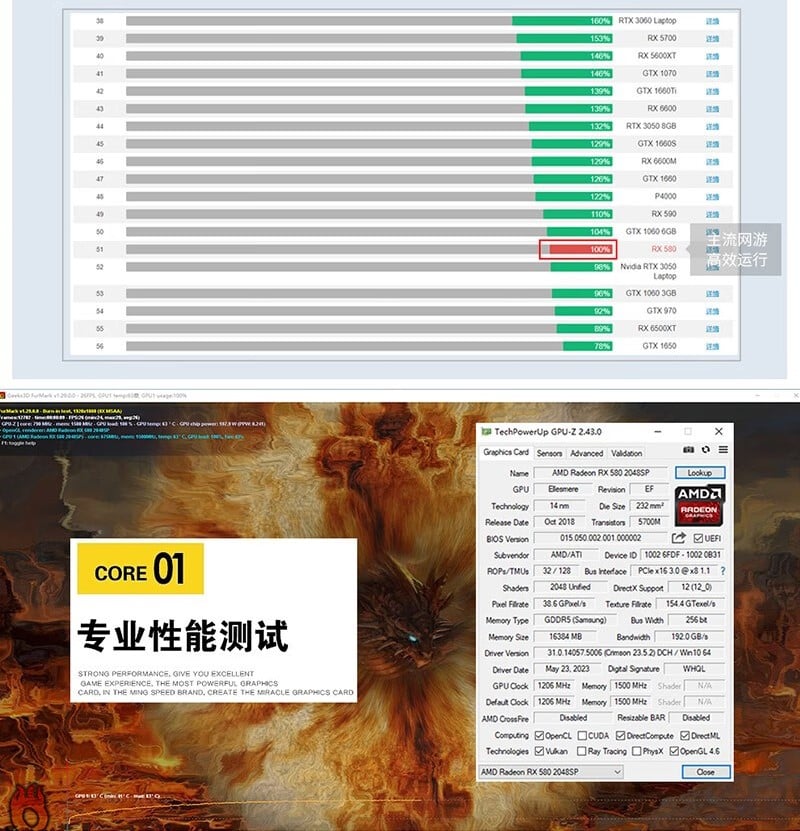 Kinology is listing this unusual variant at ¥599 RMB (£65.31 GBP) on JD.com which is cheaper than some refurbished / second-hand cards found on Amazon or eBay, making us skeptical as to whether these are crypto-mining leftovers begging to be sold. This would help explain the memory swap as certain mining apps are memory heavy.
Either way, this card remains a tad slower than a GTX 1060 6GB putting it pretty much on par with the capabilities of a regular RX 580 2048SP. In other words, slapping four times the memory amount compared to AMD's original 4GB offering doesn't magically transform the gaming capabilities of this particular GPU.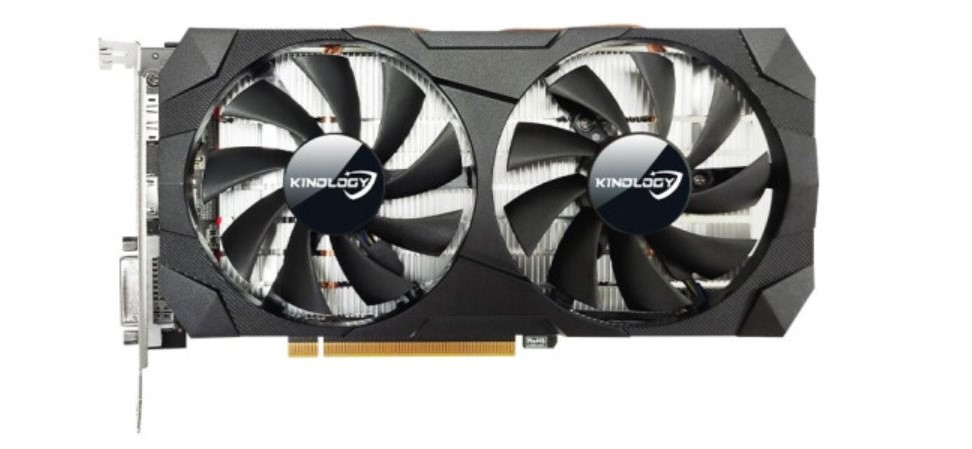 As a reminder, the official Radeon RX 580 2048SP released on October 15, 2018, was based on a Polaris 20 XL GPU featuring as its name implies 2,048 stream processors – 256 less than normal RX 580 – clocked at 1,168MHz base / 1,284MHz boost and coupled with 4GB of GDDR5 memory running on a 256-bit bus for a total of 224GB/s bandwidth.
All this is to say, potential buyers lured by the lofty memory quantity should not expect a lot from this ageing GPU. While still capable of driving titles at 1080p or even 1440p, you won't break any new ground with an RX 580, be it 4GB, 8GB, or even 16GB.