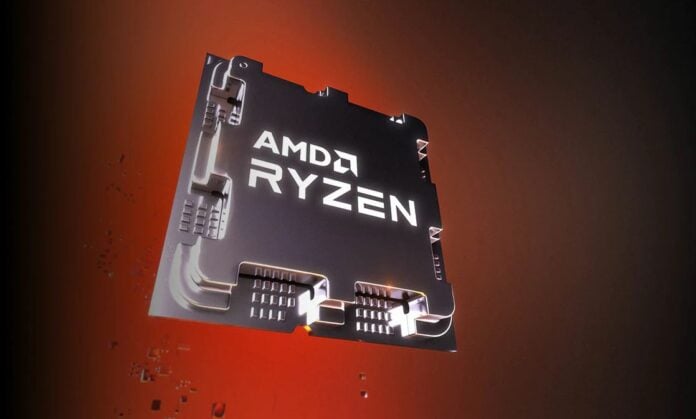 It's no secret AMD is busy readying single-CCD Ryzen 7 7800X3D that's purposely built to be a gaming superstar. Endowed with an additional 64MB of framerate-boosting L3 cache compared to 7700X and 7600X, the most recent leak suggests AMD's $449 chip has the beating of Core i9-13900K across a broad swathe of games.
Our friends over at VideoCardz have snagged what looks like a page from a reviewer's slide deck. At least as good as Intel Core i9-13900K in 16 out of the 21 tested games, it's always prudent to take manufacturer-supplied benchmarks with appropriate caution. Of course, AMD is selecting games it does especially well in, along with a few outliers included to prove impartiality, but the consensus is clear: best gaming occurs with Ryzen X3D.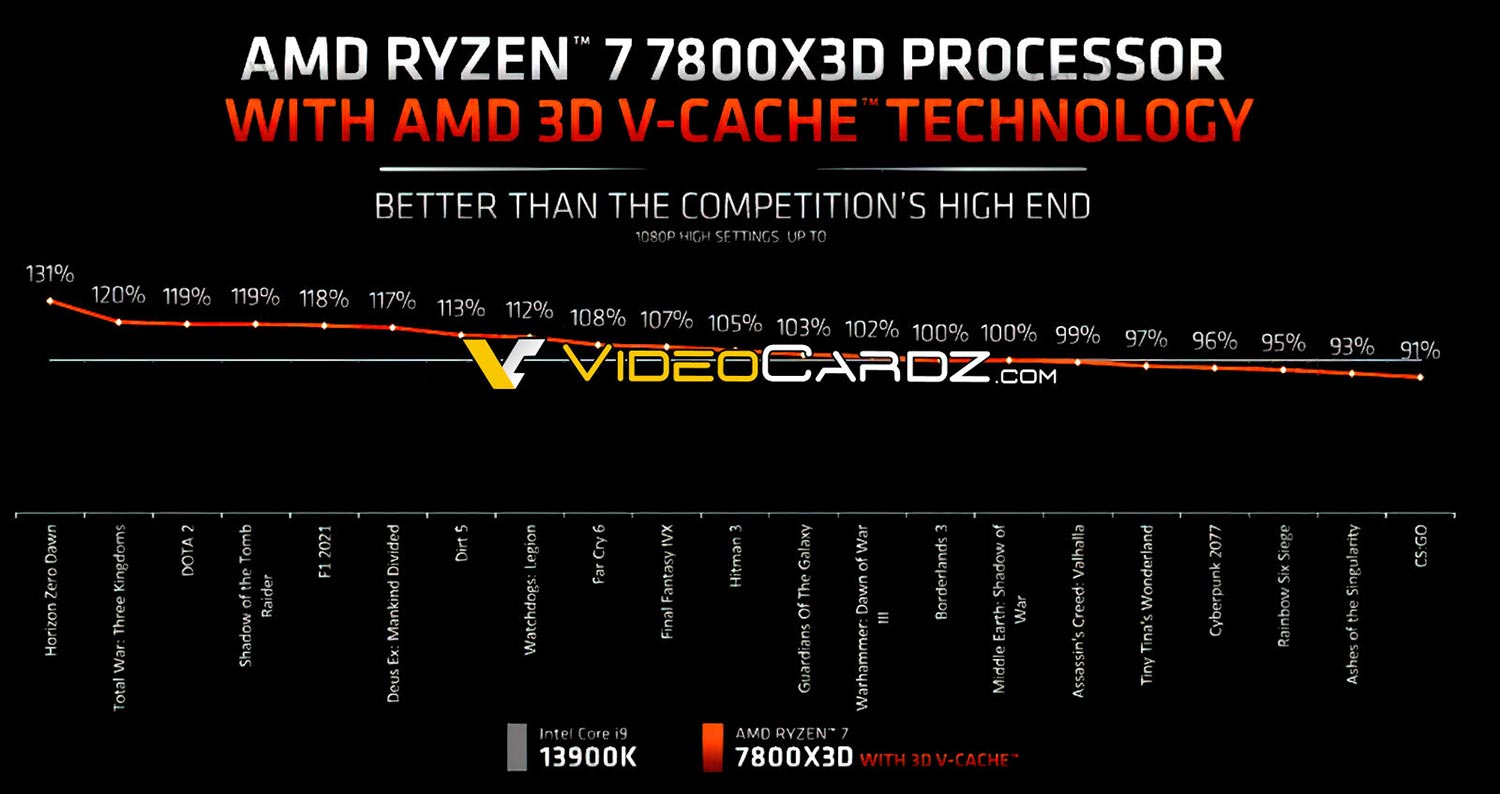 The eight-core, 16-thread chip is coming soon, priced at $449, though stated frequencies of 4.2GHz base and 5.0GHz boost will put it in the unenviable position of being slower than $349 Ryzen 7 7700X in common productivity workloads – remember, that chip has the same core-and-thread count allied to higher speeds.
Yet productivity is not the aim here; there are many Ryzens for that purpose. Intrinsic benefits of 3D V-Cache work best for holding gaming code, thus enabling more computation to happen closer to CPU cores. The upshot of this approach is higher gaming framerate, particularly at FHD, evidenced by the slide above. Simples.
There's not long to wait for third-party benchmarks. Watch this space.