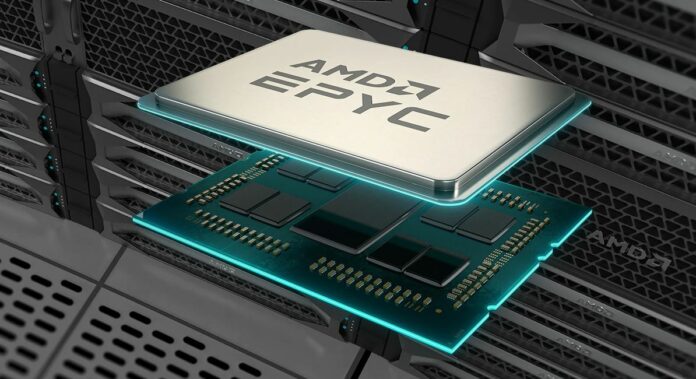 AMD is to debut the Zen 4 architecture first on desktop with Ryzen 7000 Series CPUs launching September 27. Not soon after, the same architecture is put to work powering next-generation Epyc processors using Genoa and Bergamo technology featuring up to 128 cores and 256 threads, according to the latest in-depth leaks.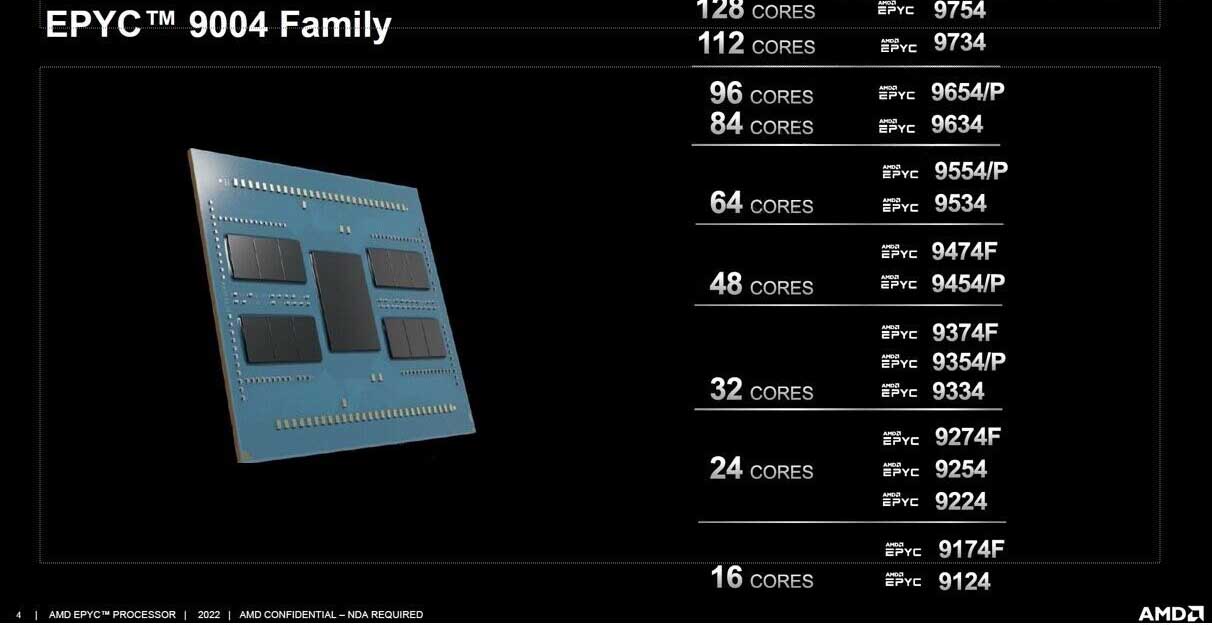 Fourth-generation Epyc will scale from 16 cores through to 128, going by information contained within an official-looking slide unearthed by Wccftech.
The lineup is broadly similar to Milan-based Epyc 7003 series up until the 64-core models, which is where third-generation models top out. Going above and beyond are processors featuring 84, 96, 112 and 128 cores made possible by a move to a smaller 5nm manufacturing process from foundry partner TSMC.

A more in-depth slide from Twitter user YuuKi_AnS reveals fine-grained details. We see that all but two are based on the Genoa architecture, which includes four models equipped with 3D V-Cache technology, similar to X-suffixed models in today's stack.
With more cores comes more power. Today's best-in-class Epycs consume up to 280W. Tomorrow's ups the wick ante to a standard 360W, configurable up to 400W, if leaks are to be believed.
Density-optimised Bergamo processors will use the Zen 4c architecture to deliver 112- and 128-core versions. Given AMD builds Epyc processors via a chiplet approach featuring eight cores per CCD, everything up to 96 cores harnesses 12 CCDs all tied to a central server-optimised IOD presumably built on the same 6nm process as Ryzen 7000 Series.
The 128-core Bergamo monster, meanwhile, is intriguing as it is suggested there are 16 cores split over eight CCDs, which is the first time AMD has suffused this level of core density into a single processing block. Like chiplet arrangements of old, it's likely AMD is bunching two eight-core CCXes, connected via an Infinity Fabric link, into a new-fangled 16-core CCD.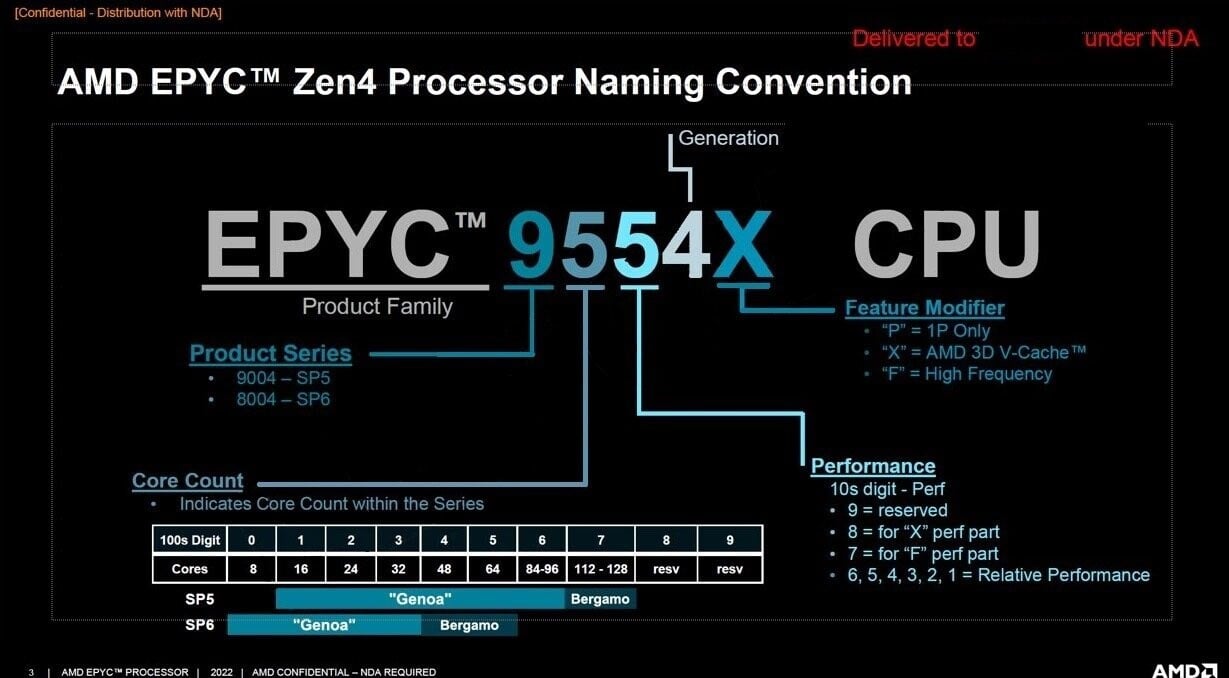 Understanding the constituents of each Epyc 9004 processor is simple enough with this decoder chart. For example, the Epyc 9754 is from the ninth generation (first number), has between 112 and 128 cores (second number), is rated five for relative performance (third number), and is a fourth-generation Epyc (fifth number). Had it been an Epyc 9754X, for instance, it would have carried 3D V-Cache.
If what we know about the generational IPC improvements of Zen 3 to Zen 4 hold true, and with due knowledge of the extra cores on offer at the higher echelons of the stack, AMD's Epyc 9004 series looks formidable. Companies looking to upgrade to the newest Epycs released later in the year also need to factor in a motherboard and RAM upgrade as AMD moves on to SP5/SP6 sockets and 12-channel DDR5.