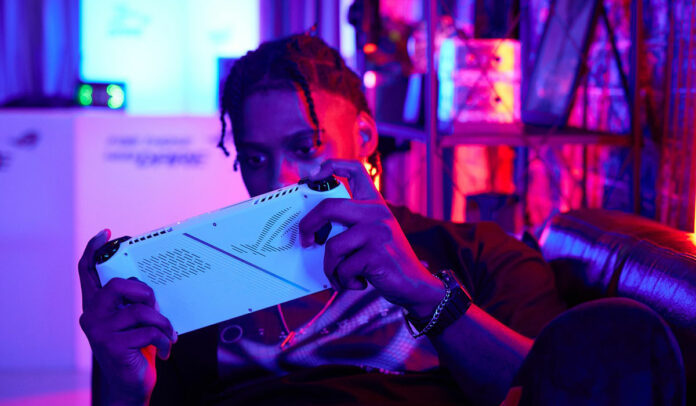 There's no shortage of hype surrounding the upcoming Asus ROG Ally handheld PC, but with a May 11 launch fast approaching, the same question rests on everyone's lips; how much will it cost?
According to reliable Twitter leaker SnoopyTech, the answer is $699.99 for a top-end model outfitted with 1080p 120Hz display, 16GB RAM, 512GB SSD and AMD's purpose-built Z1 Extreme processor.
The aggressive price point will come as a surprise to all those who feared a higher premium, and the leak has been backed by a premature Best Buy listing captured by Khumail Thakur that appears to confirm the $699.99 fee. For reference, a 512GB Steam Deck retails at $649, pitting ROG Ally as a genuine competitor in that space.
Better-than-expected pricing for a top-end model is naturally fuelling expectation for a base AMD Z1 variant whose existence has been confirmed by Asus. Steam Deck starts at $399, and though we don't imagine an entry-level ROG Ally will get close to that, somewhere around $499 would provide stern competition.
To recap, AMD's Z1 Extreme mates an eight-core, 16-thread CPU to 12 RDNA 3 compute units, delivering 8.6 TFLOPs of compute power. To put that into perspective, a Nintendo Switch sits at a mere 0.4 TFLOPS, while Steam Deck manages 1.6. Even the regular Ryzen Z1 is no slouch, with a six-core, 12-thread CPU configuration plus 4 RDNA 3 compute units totalling 2.8 TFLOPS graphics performance.
Battery life remains a question mark, though Asus has moved to dissuade such fears by confirming ROG Ally will charge from empty to 50 per cent in just 30 minutes via the bundled 65W USB-C adapter.
While leaked pricing should always be taken with a pinch of salt, our optimism has reached new heights. We won't have to wait long for official confirmation as Asus will reveal full availability and pricing details in a fortnight, on May 11.