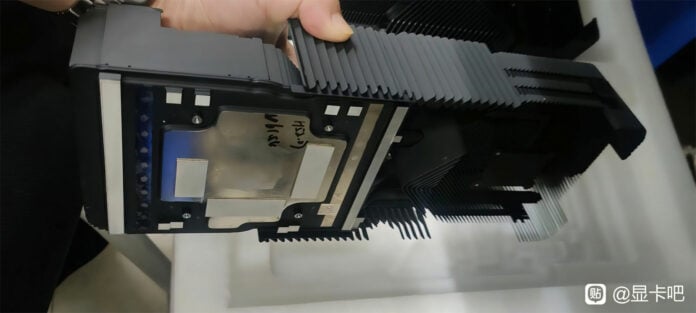 The rumour mill is heating up, folks. Word on the grapevine is that Nvidia's next-generation GeForce RTX 40-Series 'Ada' GPUs could arrive as soon as July.
Adding fuel to that fire, the first leaked pictures of what is claimed to be the flagship GeForce RTX 4090 Ti Founders Edition cooler have surfaced over at China's ChipHell forums. Carrying across design commonality with existing FE cards, next-gen models look set to retain the dual-axial blower layout that has served Nvidia well in recent generations.
What's different this time around is that the card appears noticeably chunkier and includes an extra-large contact plate, akin to the Asus Noctua Edition, that encompasses both GPU and memory. As cryptominers will attest, current Founders Edition boards run notoriously hot on memory, with basic thermal pads struggling to wick away the heat.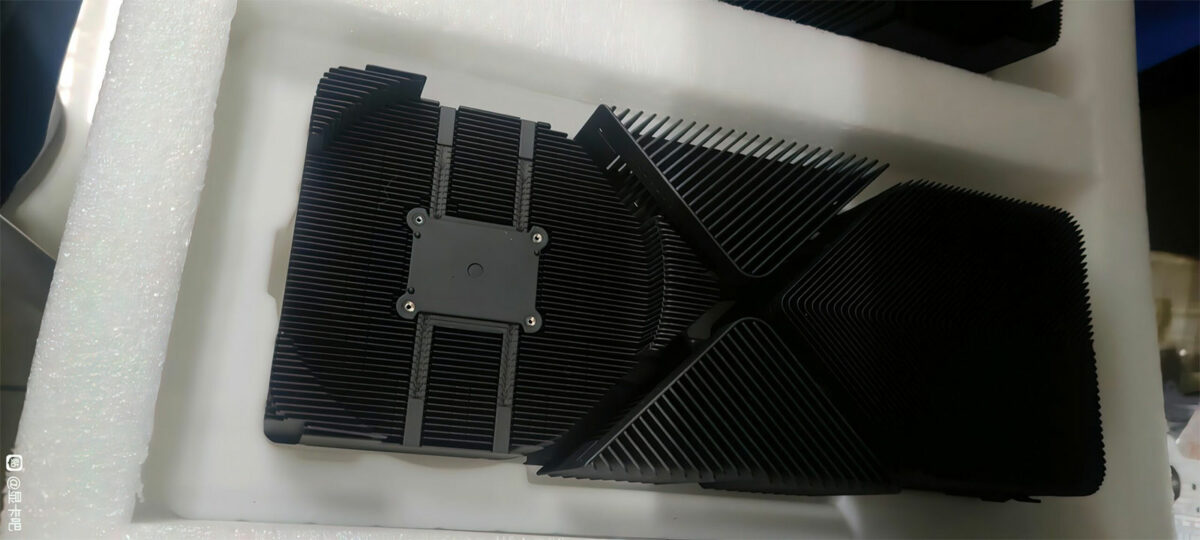 Modding such cards has become an increasingly common pastime, as users seek to lower the temperature of hot-running GDDR6X memory. This latest evidence suggests Nvidia will eliminate the issue once and for all, and cooling as a whole is bolstered through what appears to be a sizeable increase in fin size and quantity.
With speculation running rife, Twitter commentators have suggested top-end 40-Series GPUs could carry a TGP as high as 600W, so extra cooling won't go amiss.
Though each nugget of info should be taken with a large pinch of salt, frequent leaker kopite7kimi has stated the second-rung GeForce RTX 4090 will carry 16,128 shaders and 24GB of GDDR6X memory clocked at 21Gbps via a 384-bit bus in a 450W package. Said product is rumoured to arrive mid-July, with RTX 4090 Ti to follow at a later date.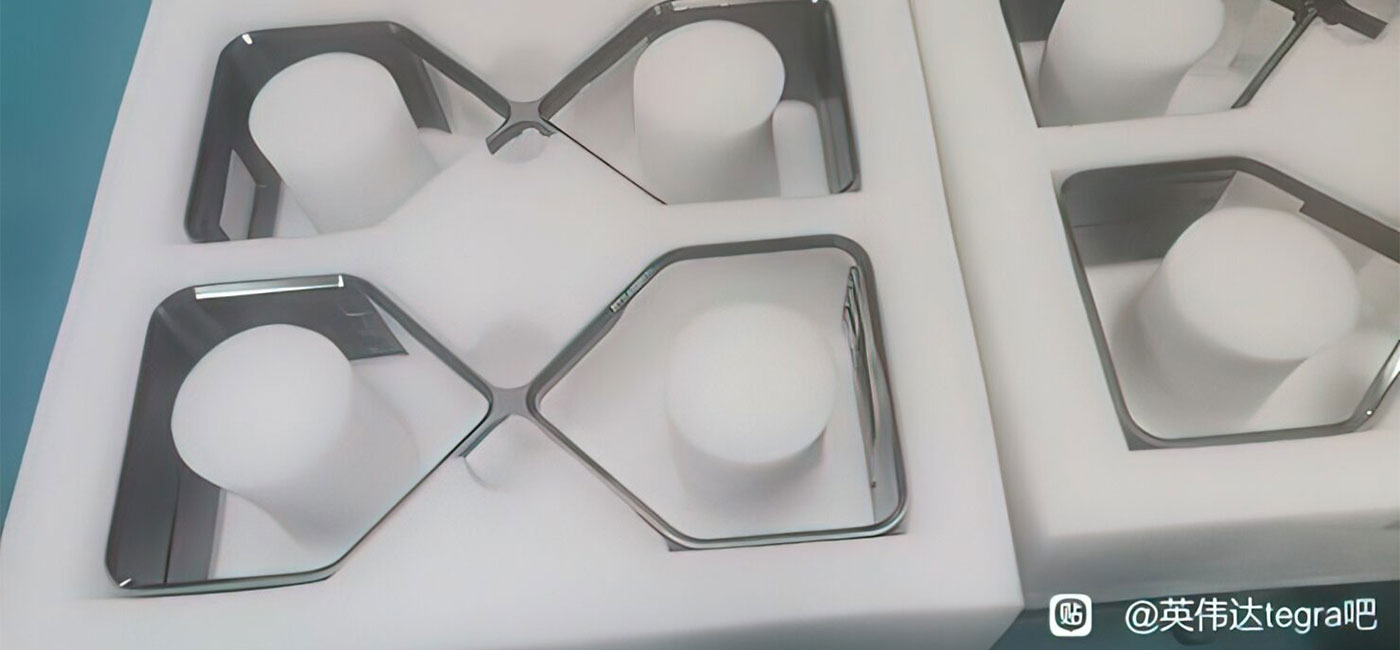 Believe it when you see it, but there are murmurings of the flagship part carrying a full 18,432 shaders and a whopping 48GB of memory.
Either way, improved memory cooling would be a welcome step in the right direction for Founders Edition cards, and if the mid-July date holds true, we won't have to wait long to get all the details and performance numbers we crave.