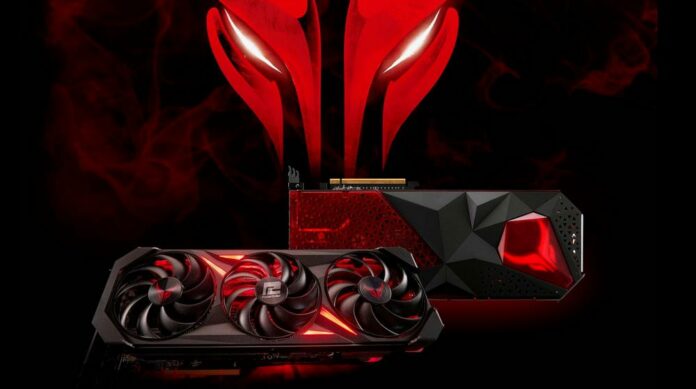 PowerColor has revealed its latest generation Red Devil and Hellhound cards boasting AMD's new RDNA 3 GPUs, featuring dual BIOS, triple fan design, and thick heatsinks.
PowerColor RX 7900 Series Red Devil
Retaining an aggressive theme with devil logo on the back, red LEDs all around the card, and enough power to push the GPU to its limits, these are about as gamer-specific as custom cards get. PowerColor's monster will take up at least three slots in your system, as is increasingly the norm these days.
The card features a trio of nine-blade fans pushing air through a thick heatsink that contacts the GPU via eight 6mm nickel-plated copper heat pipes. According to PowerColor the fans alone improves temperatures by 3°C over MBA.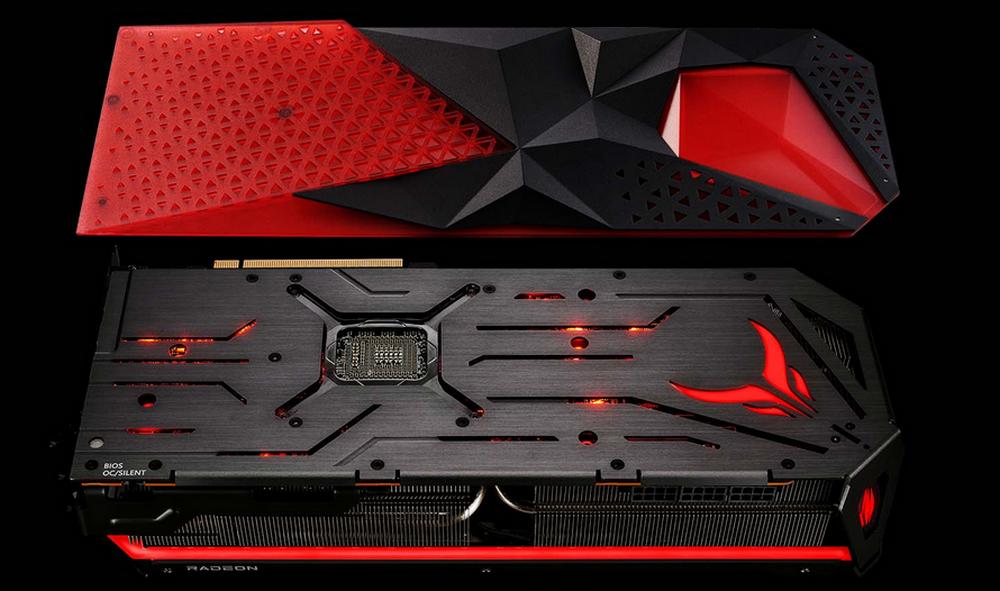 To power its flagship RX 7900 XTX, PowerColor uses 21 VRMs on top of a 14-layer PCB. Feeding these VRMs are three 8-pin power connectors capable of delivering up to 450W of power combined. With that said the card may never come near these limits since it's rated at 355W by AMD. The card also has an anti-sag mechanism linking the PCB to the IO shield and providing more rigidity, which is welcome on heavy cards like this one.
While RX 7000 Series cards are set to arrive at retail later today, the brand didn't reveal if any of the Red Devil models will be available on day one, let alone their pricing.
Finally, there is a BIOS selector that should provide different settings such as out-of-the-box OC or silent modes, alongside the usual redundancy in case of a failed BIOS flash.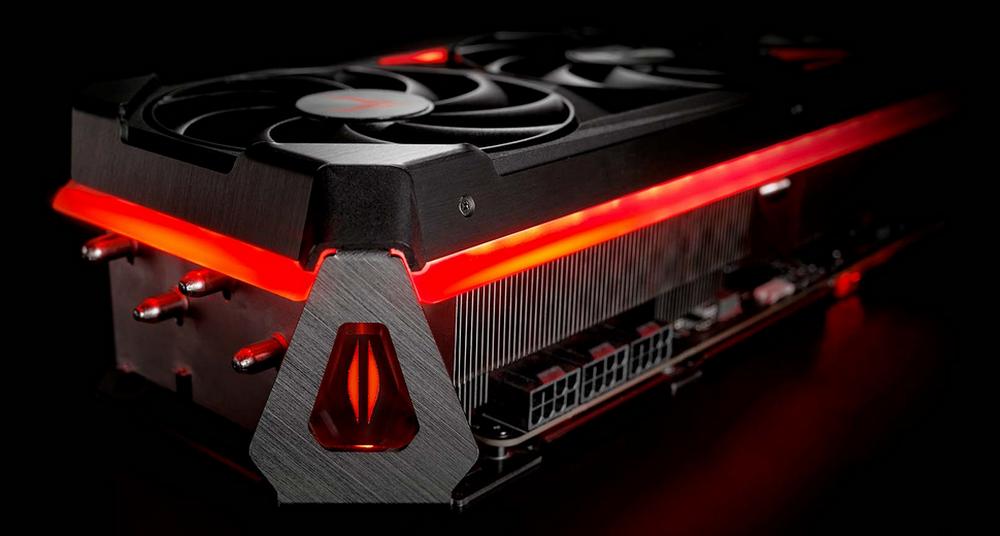 Custom Backplates
Coming sometime next year, PowerColor will offer custom backplates (sold separately) like the one pictured below, for those who didn't get a Limited Edition card or simply want a new look. To each their own, but personally, I find this custom one more attractive than the Limited Edition, though cleaning it may be a hassle.
It's important to note that unfortunately for now, these custom backplates seem to only be compatible with Red Devil RX 7900 Series. Surely it's only a matter of time until someone measures the backplate dimensions to make their own unique 3D-printed designs.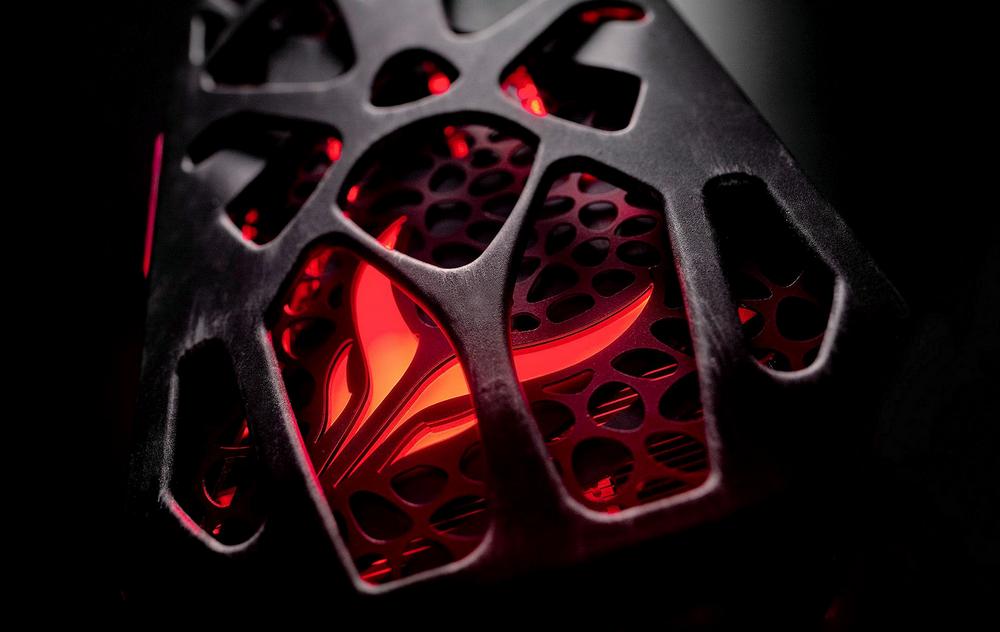 PowerColor RX 7900 XTX Hellhound Special Edition
Not a fan of all the red? Not to worry, thanks to Zhongzheng Evaluation on Weibo, we get to see the Hellhound Special Edition in all its glory, and this time with real pictures, not 3D press materials.
The Special Edition bundle seems to include among other things, an anti-sag device plus a Hellhound coin, similar to AMD's 50th Anniversary coin with the Ryzen CCD representation.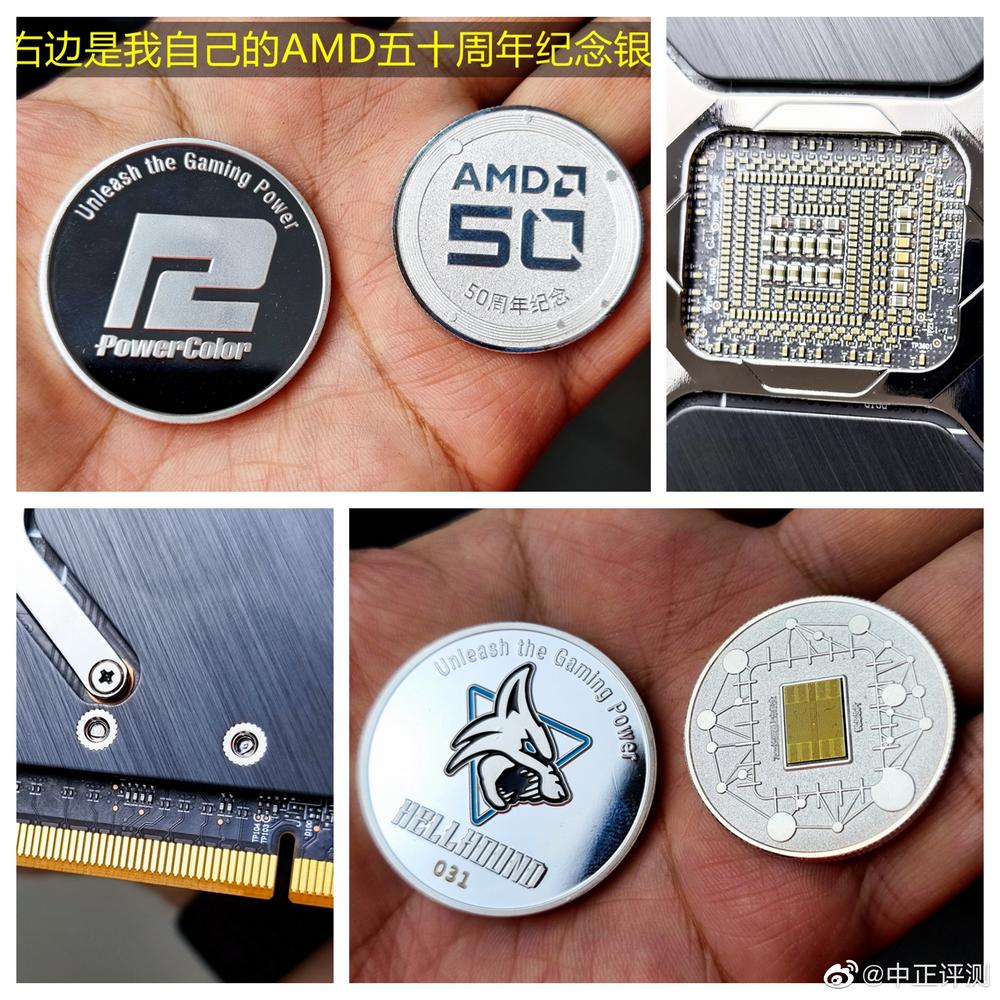 This model will also feature a dual BIOS switch and a larger triple-slot design. But unlike the Red Devil, Hellhound cards only get two 8-pin PCIe power, which is plentiful given the 355W default TGP.
Now that RX 7900 XTX and RX 7900 XT performance has been revealed, all eyes turn to partner card pricing. Club386 will have a round-up of various models later today.