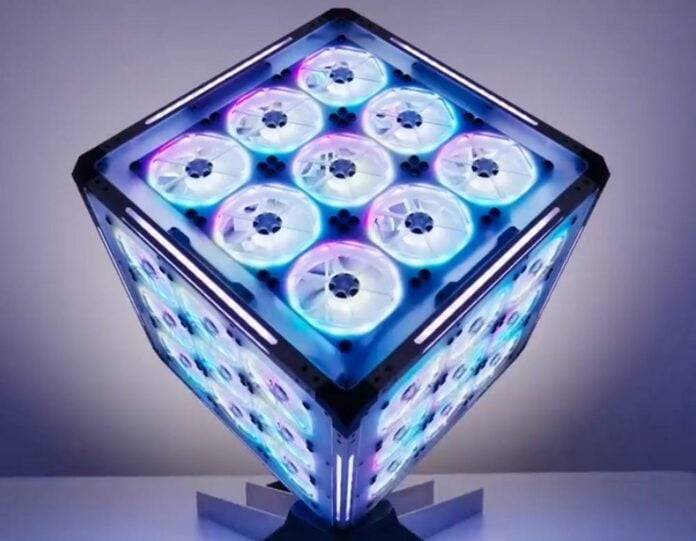 Forsberg Customs has handcrafted a custom case mod made from fans, and it looks glorious.
Do you remember that extravagant and crazy PC cooled using a single giant Corsair fan? Well, Niklas Forsberg has taken the idea to the next level by slapping fans all around a cube-shaped frame to make the ultimate airflow-focused chassis.
Dubbed The Fan Cube, this monster carries no fewer than 48 iCUE Link fans, with 45 spread around the cube sides plus three secured on top of a liquid cooler radiator. Inside we find a 13th Gen Intel Core i9 processor, 64GB of Vengeance DDR5 memory, plus an RTX 3070. Components that are undoubtedly feeling chilly. I feel the wind through my screen.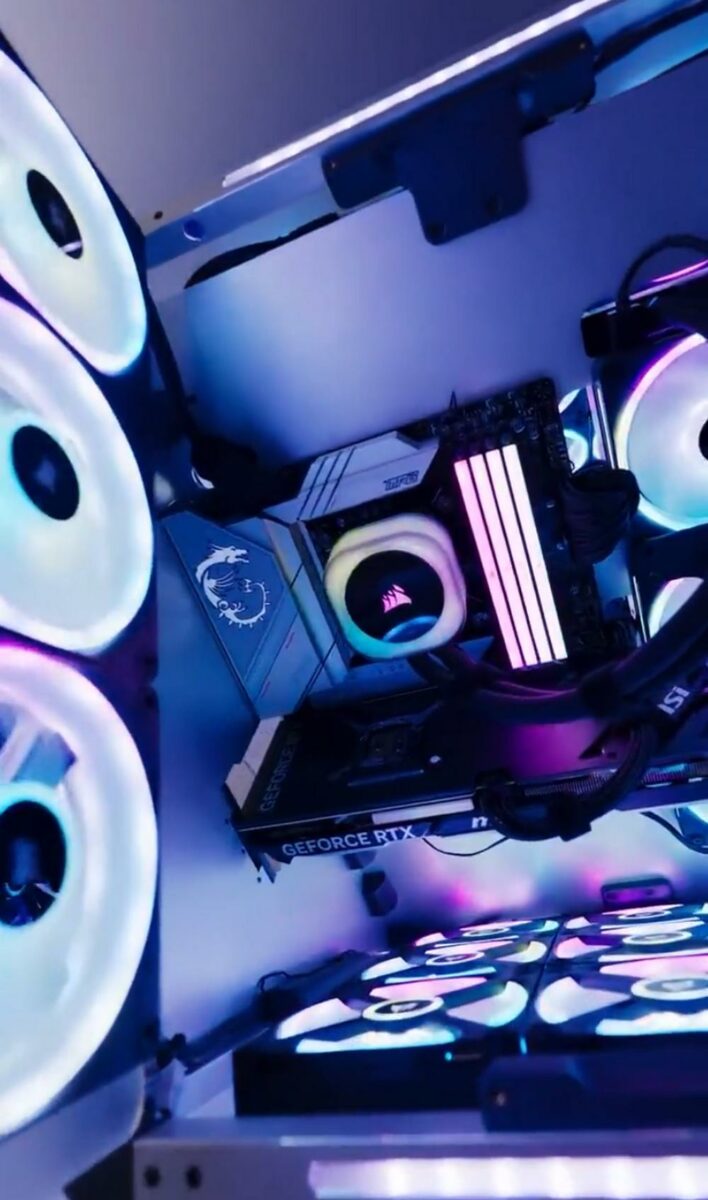 If you fancy building something similar, make sure to have a consequent budget. The fans alone account for £2,224 (£138.99 for each triple-fan pack). Moreover, since the iCUE link hub only supports a maximum of 14 devices (fans) with a total draw of 168W, Niklas must have used at least four hubs and four 6-pin PCIe cables to power this fan army. At least cable management isn't an issue with these blowers.
48 ARGB fans also mean a huge power consumption, 587W at maximum speed (12.24W per unit) if my math is correct. In other words, more power to drive the fans than the hardware being cooled. The RTX 4090 can leave its power-hog trophy on the desk before leaving.
A stress test is planned to see the maximum temperature reached by the machine. However, we don't need any benchmarks to know that this case offers excellent cooling potential, at least compared to standard PC chassis.
If you like modded cases, check out Forsberg Customs' other fantastic creations on Instagram.