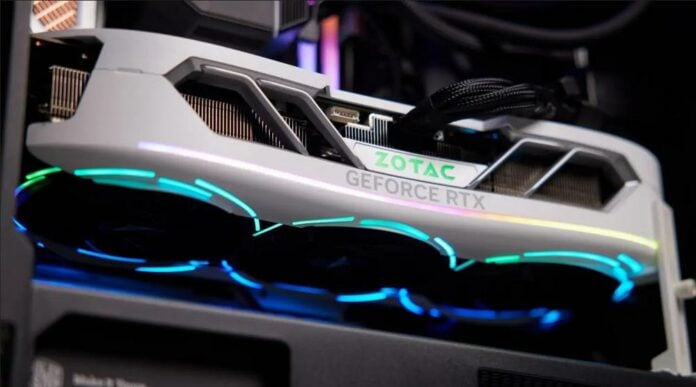 Folks at Ithome have got their hands on a beautiful Zotac GeForce RTX 4090 card boasting a 381mm-long cooler with RGB on all sides for maximum bling. What a beaut!
Costing a hefty ¥16,999 (£1,854), Zotac's RTX 4090 PGF is a 3.5-slot monster measuring 381mm x 154mm x 74mm and featuring a triple-fan cooling system using 110mm fans – the middle one rotating clockwise – meaning that some chassis will not have enough room to house this card. On the rear, we find a backplate offering a bunch of openings for airflow, though seeing the size of said openings, their impact on cooling is probably negligible.
Talking of which, the RTX 4090 PGF uses an upgraded system combining heatpipes with a vapour chamber for optimum efficiency. All connect to a massive heatsink hidden below a gorgeous, rounded shroud. Those of you who are familiar with Zotac's products may have noticed the resemblance with the brand's RTX 4090 Amp Extreme and Trinity.

However, unlike the Amp Extreme and Trinity, the PGF series adds a bunch of RGB LEDs to the front, around the fans, in conjunction with the top and rear illumination, all synchronised via Zotac's official app. With its black and white strips, there's resemblance to the AC Cobra. On the I/O, mind you, we find three DisplayPort 1.4 plus one HDMI 2.1 video output.
The card also includes dual BIOS, one for silent and the other for overclocking, the button for which is found near the 12VHPWR connector. Personally, I don't like the type of button used by Zotac; I would rather have the old-style buttons that offer a visual indication of the selected profile.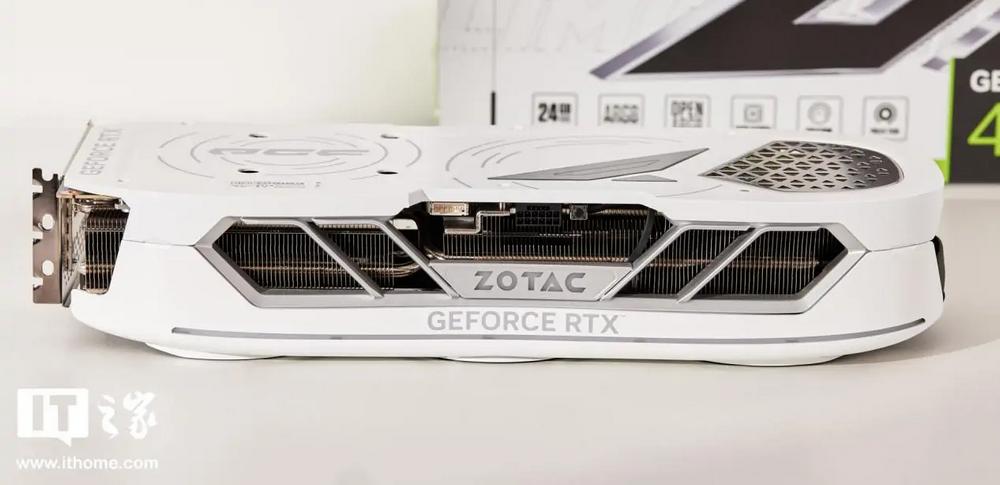 According to Ithome tests, the RTX 4090 PGF delivered 35,555 points in 3DMark Time Spy, which is 2.4 per cent higher than reference cards, reaching 45,955 (4.3 per cent higher) in 3DMark Fire Strike Extreme.
As usual with high-end RTX cards, there's a GPU holder / support and a four 8-pin to single 12VHPWR adapter for older PSU compatibility.