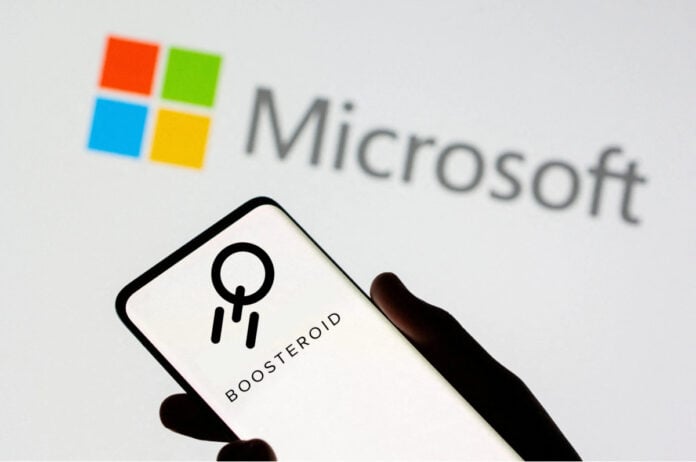 Microsoft has recently signed its fourth 10-year exclusivity deal in a bid to keep anti-trust regulators at bay. This time with cloud gaming service Boosteroid, which grants the company access to Activision Blizzard PC titles, should Microsoft's long-drawn-out acquisition prove successful.
Proving that lighting strikes twice (or four times) the new deal comes merely a month after Microsoft penned a similar commitment with Nvidia's GeForce Now cloud streaming service that includes cash cow Call of Duty. Nvidia was initially on the fence regarding the acquisition, yet the two have cosied up and are on amicable terms since the signing.
"We believe in the power of games to bring people together. That's why Xbox is committed to give everyone more ways to play their favourite games, across devices," said Xbox CEO, Phil Spencer. "Bringing Xbox PC games to Boosteroid members, including Activision Blizzard titles such as 'Call of Duty' once the deal closes, is yet another step in realizing that vision."
Boosteroid is relatively young, yet remains one of the biggest and fastest growing independent cloud streaming platforms in Europe. The company is home to approximately four million streaming customers using servers based in nine European countries. Recently expanding to UK, Spain and France in 2020, followed by six additional US states in 2021.
Starting from €7.49, it's competitively priced, as well, considering the competition. Utilising Asus and Intel hardware, the company boasts full HD (1080p, 60fps) game streaming with a minimum Internet connection quality requirement set at 14Mbps. Not too shabby.
One question still remains. What happens after the decade-old agreement comes to an end? Sony certainly seems to think the deal is inadequate on many levels, making Starfield exclusivity on Xbox and PC a prime example of how Microsoft can switch gears and negatively impact the gaming market. Oh, the irony, considering Sony's exclusives – sounds like the pot calling the kettle black.
For now, Microsoft has no option but to extend an olive branch in a bid to appease EU, US and UK regulators. The EU will reach a final decision in April, while the US Federal Trade Commission still seeks to block the acquisition, with initial hearings planned for August 2023. That still doesn't account for Sony's ongoing case with the CMA in the UK. Tough times, indeed.