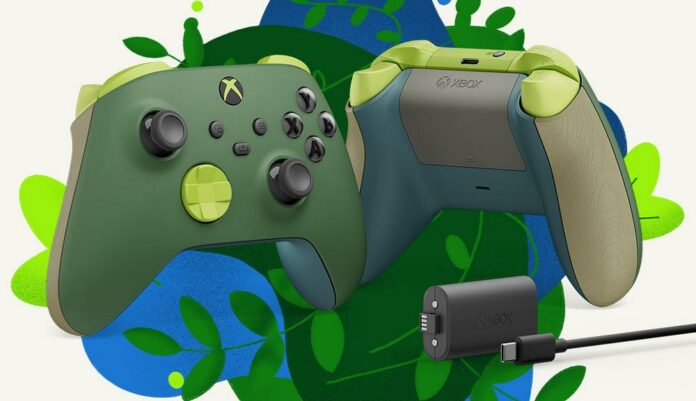 Microsoft has announced a new Xbox wireless controller featuring recycled plastics, a third of which originate from reclaimed materials such as automotive headlight covers, plastic water jugs, CDs, and previous-generation Xbox One controllers.
The Remix Special Edition joypad comes bundled with a rechargeable battery rated for 30 hours of playtime, plus a USB-C cable for wired gaming and charging. A two-tone green colour scheme is accentuated with read grips taking on a wood-like texture for extra grip.
There's certainly an eco-friendly vibe to it, and we're digging the aesthetic. With that said, if you want a pristine-looking controller, this might not be it as recycled plastic can have an uneven colour finish. Nonetheless, if you are looking for a way to show your support for recycling then you're all good.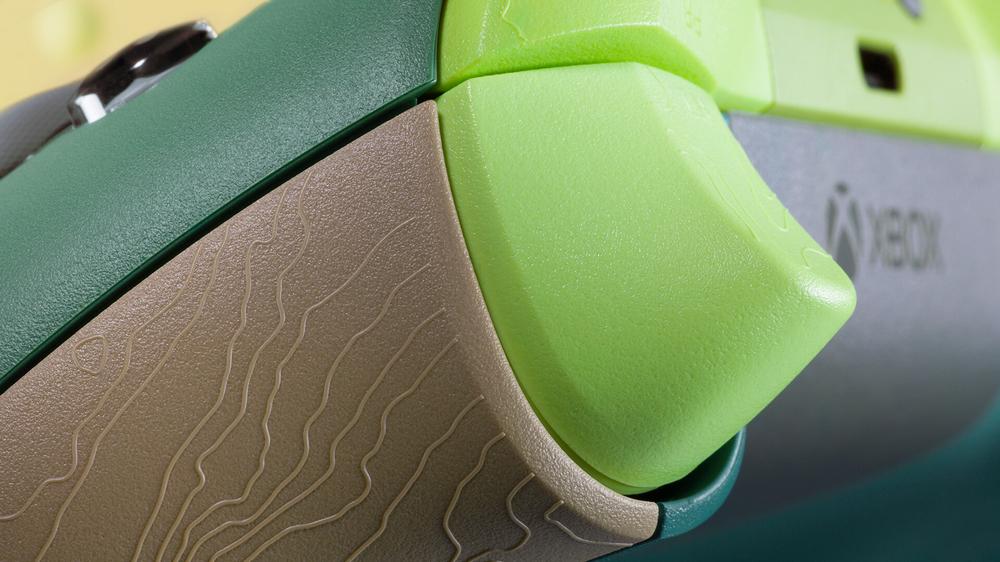 The inclusion of a rechargeable battery is a nice touch – it's not only convenient but also helps reduce non-rechargeable AA waste – though personally I find Microsoft's other eco-conscious peripheral, the Ocean Plastic Mouse, to be much more unique and nicely designed thanks to all its tiny imperfections.
"We drew inspiration from natural landscapes and the physical world around us when designing the Remix Special Edition controller. The various earth-tone colors create a patchwork effect , featuring bright pops of color that create a vibrant yet serene vibe," said Xbox Accessories marketing manager Daniel Ruiz.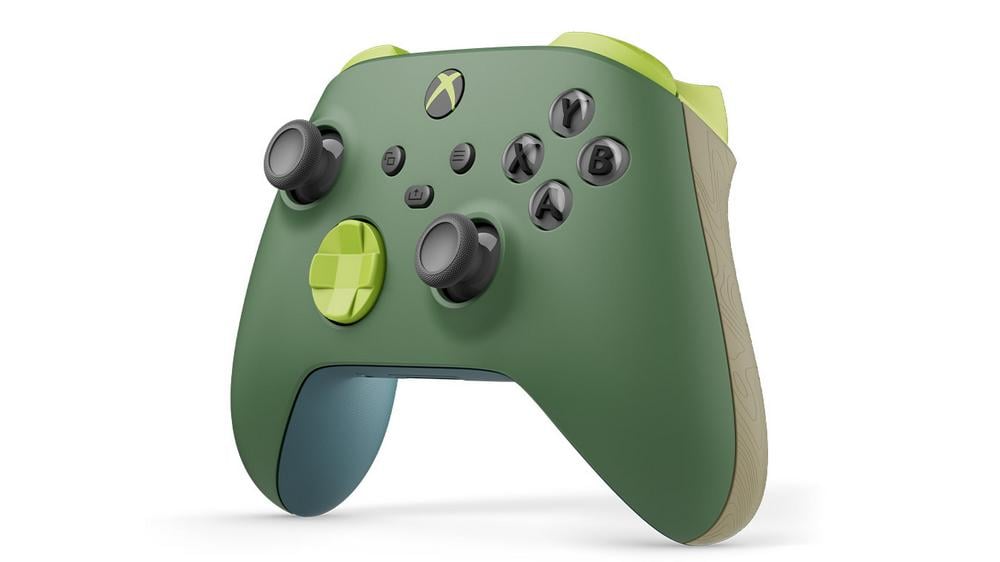 "The bright green Xbox button, D-pad, and front case color are inspired by lichen found in the Pacific Northwest Forest. The bumpers, triggers, and side grip areas feature a topographic texture pattern, a nod to the earth's dynamic landscape, while maintaining the tactility that our customers like," adds Ruiz.
Outside of materials and colour, the Remix Special Edition is still a regular Xbox controller, supporting all the usual accessories while being compatible with Xbox Series X/S, Windows 10/11, as well as Android and iOS.
The Xbox Remix Special Edition wireless controller can be pre-ordered via the Xbox store for £74.99, with availability scheduled for April 18. Just in time for Earth Day on April 22.