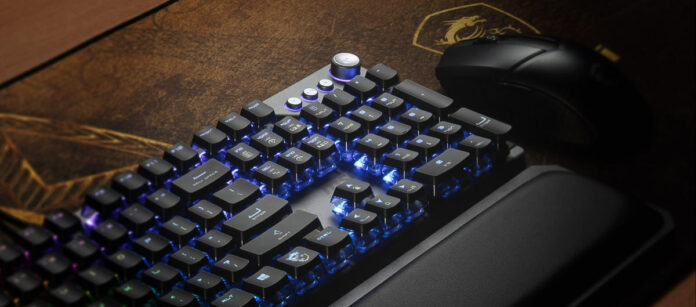 MSI now offers all-new Blue switches as an option for its Vigor GK71 Sonic mechanical keyboard, and let's face it, this surely ought to have been the standard colour for a peripheral with Sonic in the name.
Dropped at the beginning of the year to much fanfare, it's a well-rounded keyboard featuring a bunch of headroom for customisation with onboard memory storage, as well as a solid aluminium chassis. A welcome change from the sea of plastic keyboard bodies on the market today.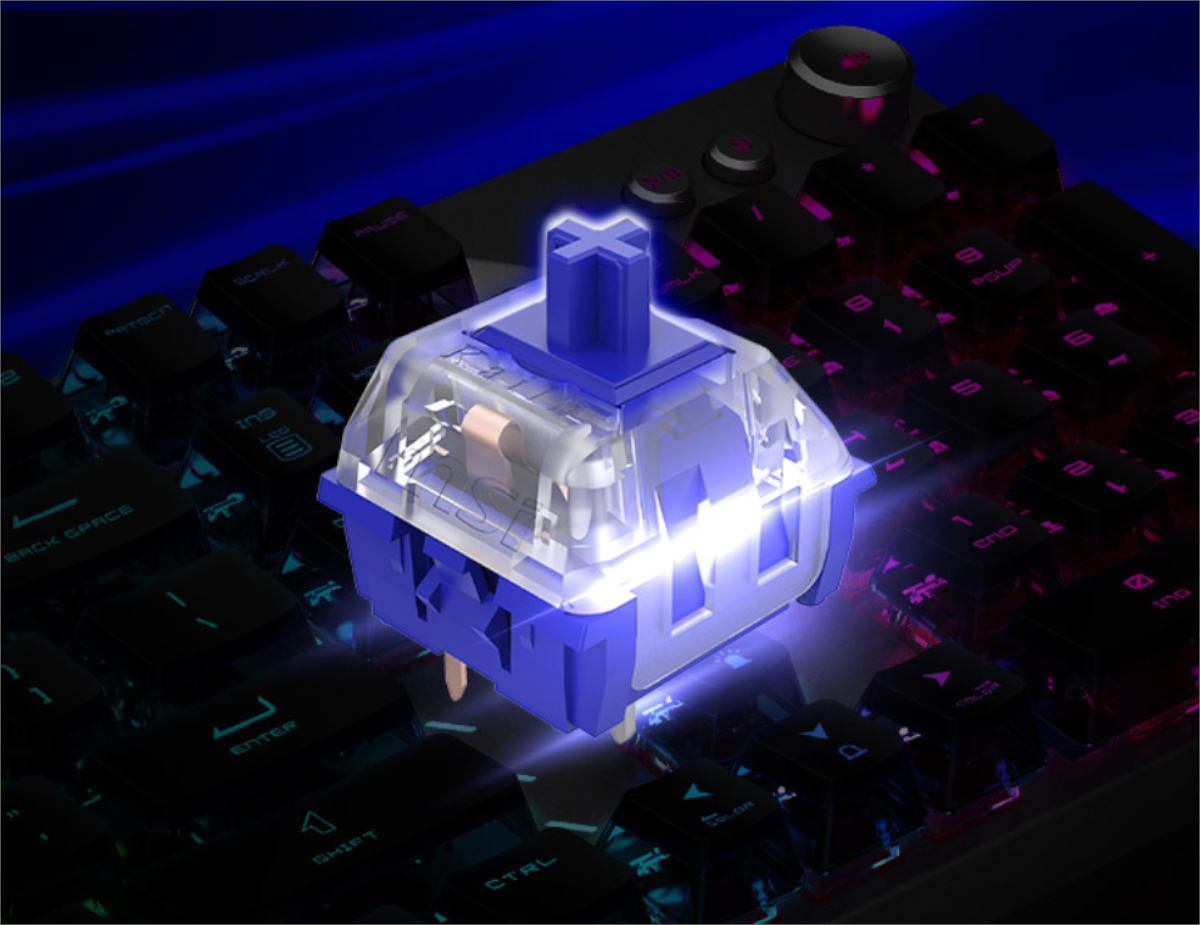 Designed in collaboration with popular switch maker, Kailh, the blue switches offer 45 grams of actuating force and are designed to provide smooth, seamless and instantaneous response times. Undoubtedly, quiet it is not, though these were built for those who prefer a tactile and clicky response when engaging their keyboards. Most clicky switches hover between 50-60 grams of actuation force.
As a comparison, the MSI Sonic Red variant offers a subtle 35 grams of actuation force that are even lighter than other popular brands such as say, Cherry MX Reds, and are geared more toward those who prefer quieter, light-press sensitive key strokes, especially ideal for competitive gaming enthusiasts.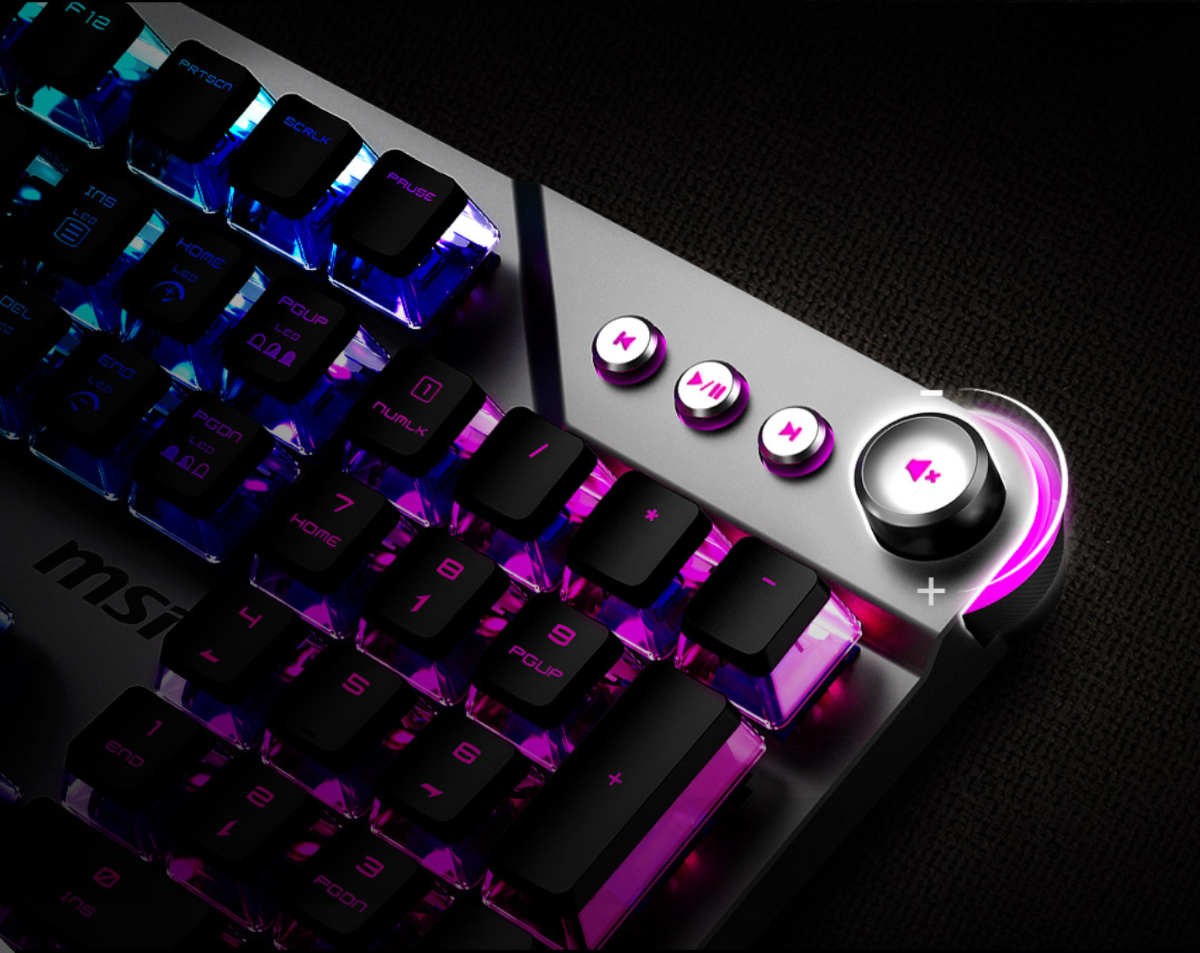 MSI's Vigor GK71 Sonic (what a mouthful) has a lot going for it in other departments as well. For one, it's a full-sized board complete with dual touch knob and dedicated media keys, features a solid aluminium alloy body, and ergonomic MSI ClearCap keycaps, that allow for glorious RGB lighting to shine through. What more could you ask for?
Nit-picky as ever, I personally would have preferred an all-wireless iteration, or alternatively, an addition of passthrough ports. Though this would have more than likely pushed it into an entirely new price bracket and category. Still, the GK71 remains a viable alternative to gaming-keyboard stalwarts such as Corsair, Razer, and Cooler Master.
The Vigor GK71 Sonic with blue switches is immediately available for purchase from Amazon priced at $130/£140 and includes a keycap puller and premium foam wrist rest straight out the box.